Greta Gerwig Talks First Trailer for Emma Watson's 'Little Women'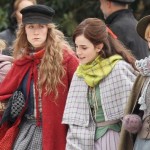 Aug 13, 2019
What is a woman fit for? The pursuit of personal and professional accomplishments? A standard of beauty? Love? And if love, what kind? Must it be marriage, and a good one, or is family and friendship enough?
In a particularly moving scene from the first trailer of Little Women, Louisa May Alcott's beloved Jo passionately exclaims:
"Women have minds and they have souls as well as just hearts. They've got ambition and they've got talent as well as just beauty. I am so sick of people saying that love is just all a woman is fit for. I'm so sick of it!"
Director Greta Gerwig reflected on that clip in her recent interview with Entertainment Weekly, explaining, "That's from a letter [written by Alcott]. I remember reading it. I was alone in the woods. I read it and I just cried. There was something so alive about it."
Gerwig has an innate understanding for the driving themes of Alcott's life and most well known work, Little Women, and she unapologetically infuses this tension and heart into the film and first trailer.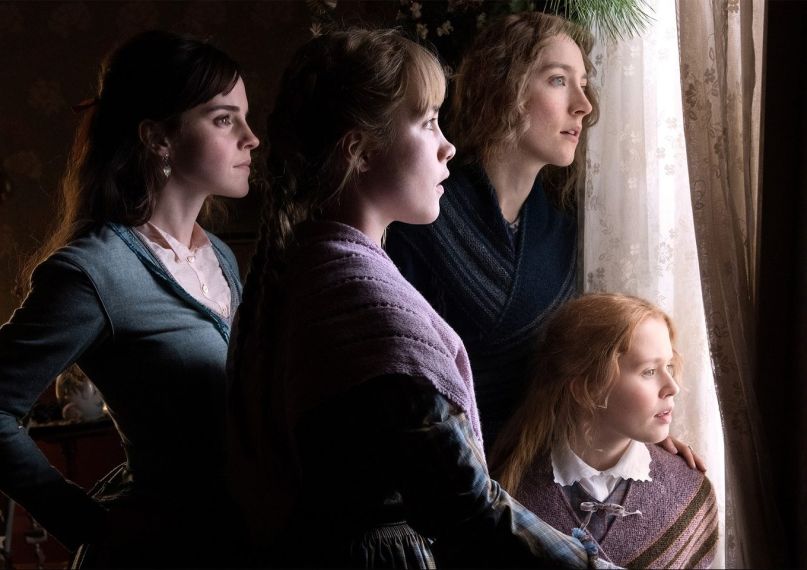 Not that it's easy to pluck scenes from a feature length film and create a trailer that does the whole justice, but Gerwig certainly tried–and succeeded. She said:
"We wanted [the trailer] to feel like the movie feels, which is both classical and fresh…We wanted it to feel light on its feet. And even though it does take place in the 19th century, we in no way wanted it to feel like it was something that was past. We wanted it to feel like it was present right now."
Gerwig added that when it came to choosing the right moments to capture the collective and individual journeys, she had an "embarassment of riches" in terms of material, opting to represent both the broader and narrower story arcs. She included teasers of classic scenes such as Meg's wedding, Amy's European tour and Jo and Laurie's heartbreak.
And when she references the "embarrassment of riches," Gerwig is not just referring to the source material. The film boasts an ensemble cast with an enviable wealth of experience, chemistry and onscreen presence. Emma Watson plays the conventional Meg, Saoirse Ronan tackles the fiercely headstrong Jo, Eliza Scanlen portrays the ill-fated Beth and Florence Pugh takes on the artistic and ambitious Amy. Laura Dern is Marmee, Meryl Streep looks to be perfect in the role of Aunt March and Timothée Chalamet will undoubtedly be a standout as Laurie.
For those who fell in love with the story of the four March sisters coming of age in a time determined to define them, as well as for those who can't wait to see this collection of talent actors united onscreen, Dec. 25 cannot come soon enough!
For now, watch the trailer featuring Harry Potter's Emma Watson below, and read the full article from Entertainment Weekly here.