Theater Round-Up: 'An Evening With Jim Dale,' Toby Jones Cast in 'Bluebeard's Friends' and Last 'Magic to Do' Episode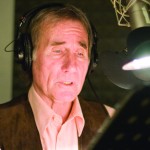 Aug 26, 2019
In this week's theater news, Leaky covers news of Jim Dale's upcoming one-man show at The Episcopal Actors' Guild in September. Also premiering in September is a new play starring renowned actor and Harry Potter alum Toby Jones.
Harry Potter and the Cursed Child's James Snyder hosted his eighth and final episode for the enchanting vlog "Magic to Do" and, speaking of Cursed Child's spellbinding magic, lighting designer Neil Austin was featured in a best-of list in Variety.
Read on for more details!
"An Evening With Jim Dale" at The Episcopal Actors' Guild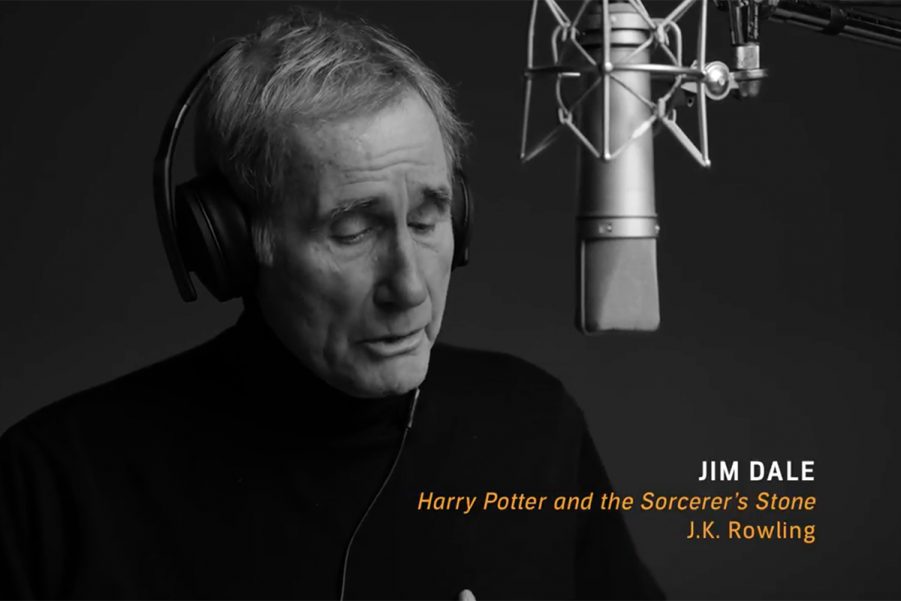 Jim Dale, best known for his incredible voicework on the American audiobook editions of the Harry Potter book series, will be returning to The Episcopal Actors' Guild for the special "An Evening With Jim Dale" one-night event.
According to Broadway World, Dale will introduce material from his recently-completed autobiography. The show will be held on Sept. 23.
The Episcopal Actors' Guild was established in 1923 as a charitable organization committed to supporting performers "of all faiths, and none" who are in need of financial assistance. The Guild hosts a variety of performance events throughout the year as a part of its fundraising efforts.
Tickets to Dale's one-man show are available for purchase here.
Toby Jones Cast in New Caryl Churchill Play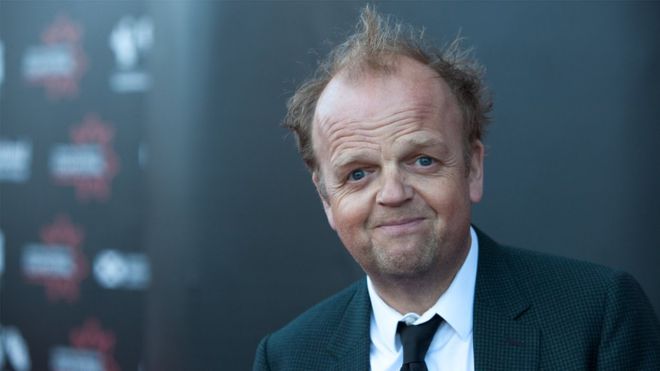 Toby Jones, the voice of Dobby in the film adaptations of the Harry Potter books, has been cast in a new play from Caryl Churchill titled Bluebeard's Friends.
Jones will star alongside Deborah Findlay, Sarah Niles and Sule Rimi. The standalone is one in a series of four plays from Churchill which will follow one another back to back at the Royal Court. The other three plays in the collection are Glass, Kill and Imp.
WhatsOnStage reported the series will run from Sept. 18 to Oct. 12.
James Snyder Hosts "Magic to Do" Vlog Episode 8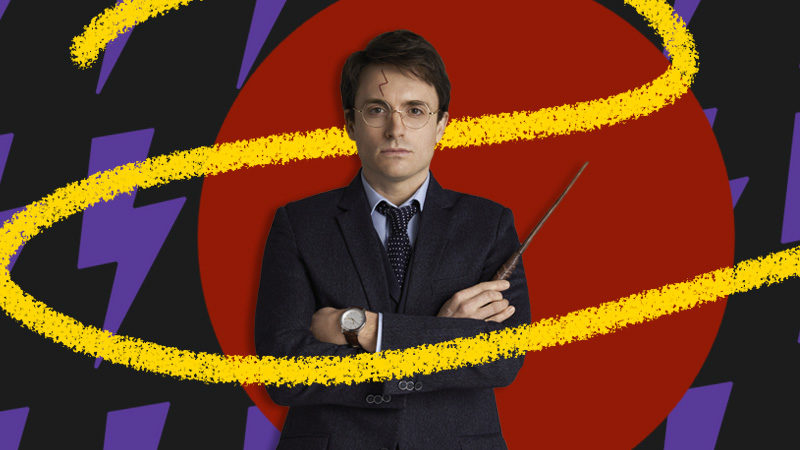 James Snyder hosted the final episode of his highly entertaining vlog "Magic to Do" for Broadway.com last Thursday, broadcasting from the house of the Lyric Theater. Snyder reminisced about seeing his first Broadway show, Ragtime, in the Lyric. But, rather than waxing too nostalgic, he returned to the business at hand–there's always magic to do, after all.
He cut to a clip of the entire cast attending the Brooklyn Cyclones baseball game, and it looked to be a great night out at the ball field! Snyder quipped, "The cast that baseballs together goes to Hogwarts together." Always the wordsmith!
The next scene returned Snyder backstage, where he stalked the halls with a handwritten list of questions for a cast Q&A.
First up, Lauren Nicole Cipoletti: What's the best part about playing Moaning Myrtle?
"The sink."
For stage management: What's the most rewarding part about working here?
"You."
(These are pure gold.)
Next, Snyder found Will Carlyon (cast): What's your favorite Hogwart's class?
"Care of Magical Creatures."
To Diane Davis (Ginny Potter), he asked: What's your favorite line in the show?
"Have there been any instances of magic reported by the muggles?"
Then he caught up to Stephen Bradbury: If you could swap roles with anybody who would it be?
"Bane."
Jack Koenig (cast) fielded: Do you have any advice for anybody pursuing an acting career?
"Yes. Take your hands outta your pockets and listen."
Next up, Snyder found Patrick Du Laney (cast) making coffee: Do you have any pre-show rituals that you do?
"Yeah, I'm doing it right now."
To Zell Steele Morrow (young Harry), he asked: What is your most cherished proper accessory from the show?
"I would probably say my glasses. I love my glasses so much."
Finally, Snyder came across the duo of Jack Pravda (young Harry) and Catherine Ashmore Bradley (cast) and asked: What's your dream Broadway roles?
"I would like to play Zoe in Dear Evan Hansen or Matilda in Matilda" and "I would like to play Evan in Dear Evan Hansen."
With that segment complete, Snyder reprised the "Mediocre Moments in Magic" bit for the last episode. He asked audiences to join him–so grab a glass of water when you're ready to watch the video. He also made sure to include a final "Crouching Potter, Hidden Dad Joke"!
He closed out the episode chatting with Stephen Spinella, winner of two Tony awards. Jonna Roberts (Draco Malfoy) hilariously interjected himself into the backstage tête-a-tête, and the two compared their awards, as it were.
View the final episode of "Magic to Do" below!
Cursed Child's Neil Austin Featured in Variety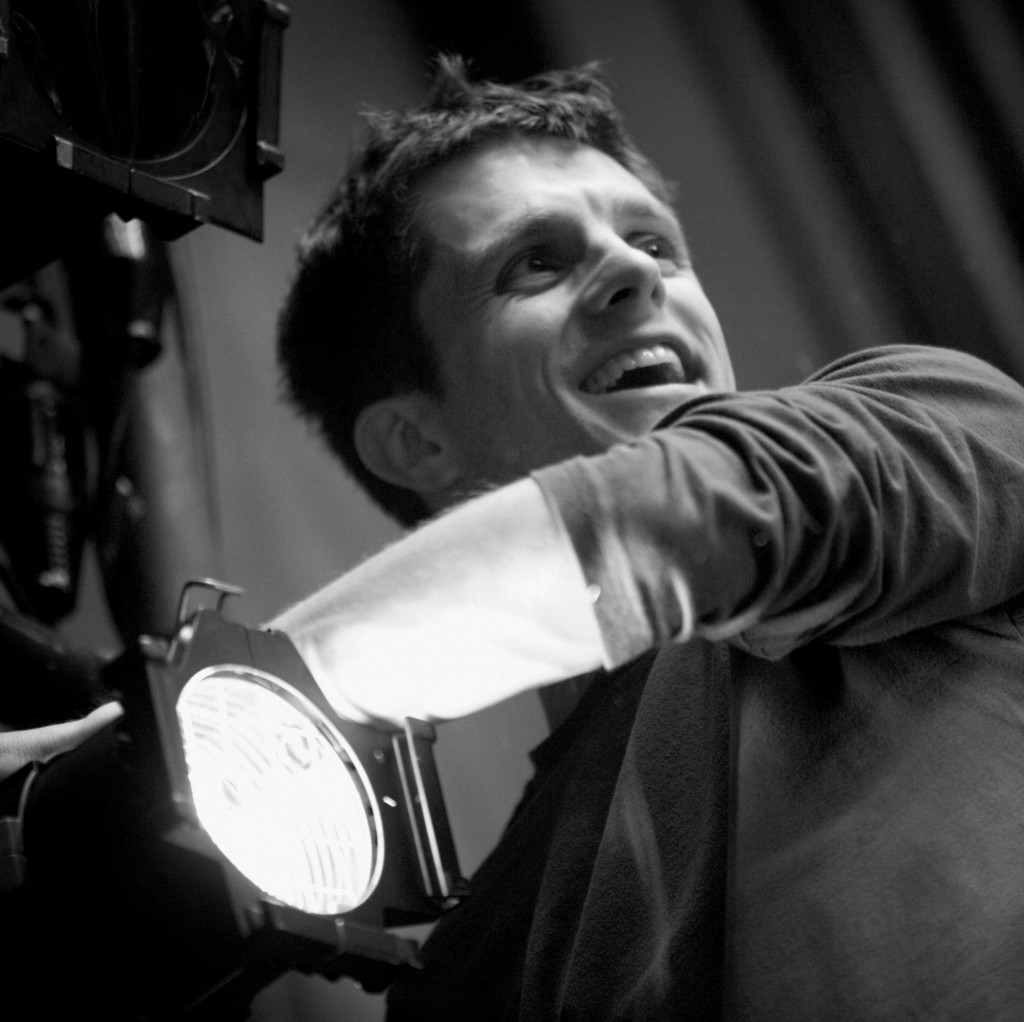 Acclaimed Cursed Child lighting designer Neil Austin has been featured in Variety, cited among other notables in the industry for his outstanding contribution to live entertainment. The feature reads:
"This year, Austin won his second consecutive lighting design Tony Award, adding a statue for his work on the Broadway production of James Graham's 'Ink' to last year's, for 'Harry Potter and the Cursed Child.' The constant in working on productions big or small is telling the story. 'As a lighting designer, you're the film equivalent of a camera person, focus-puller, editor and colorist, all rolled into one,' he says. 'You're picking what the audience is looking at, how much of the stage they're seeing, and what the emotional temperature of that moment is.' "
The list of elite artisans from screen and stage also included Ben Davis (cinematographer, Captain Marvel), Tim Ives (cinematographer, Stranger Things), Matthew Libatique (cinematographer, A Star is Born), Trent Opaloch (cinematographer, Infinity War/Endgame), Ruth E. Carter (costume design, Black Panther), Michele Clapton (costume design, Game of Thrones), Julian Day (costume design, Bohemian Rhapsody and Rocketman), Adam Gerstel (editing, The Lion King), Elliot Graham (editing, Captain Marvel and Bond 25), John Ottman (editing, Bohemian Rhapsody) and more.