Theater Round-Up: 'Cursed Child' Broadway Heads to New York Comic Con and 'Cursed Child' London Releases More Tickets!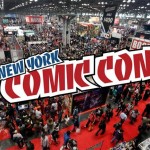 Sep 16, 2019
This week's theater round-up begins with a recap of recent Cursed Child news, including cast involvement in "Back to Hogwarts" celebrations and the brand update introduced in Times Square following the Cursed Child Broadway performance on Sept. 5. But, as usual, that's only the "tip of the iceberg" when it comes to the Harry Potter takeover of the theater world.
New tickets for London performances will be released this week, and the Broadway cast has joined the lineup for New York Comic Con, coming to the Manhattan Center in October. Cursed Child Broadway star Nicholas Podany has also signed on for an upcoming Feinstein's/54 performance while Harry Potter alum Imelda Staunton committed to a BFI event celebrating classic musicals. Photos of Rhys Ifans and Rakie Ayola in rehearsal for On Bear Ridge have been released, and Jack Thorne was the object of a New York Times feature!
Read on for more details!
Cursed Child Helps Fans Celebrate Return to Hogwarts
As August turned to September, Leaky covered the most exciting day of the year within the Potter fandom–the day aspiring wizards and witches go "Back to Hogwarts." Fans celebrated the day around the world, and the Cursed Child cast joined in to make the event as magical as possible!
Celebrate the new school year with a special performance from @CursedChildLDN ! #BackToHogwarts pic.twitter.com/WvmGGpMcOQ

— Pottermore (@pottermore) September 1, 2019
Altogether now ? #BackToHogwartspic.twitter.com/YOPxS49uob

— Pottermore (@pottermore) September 1, 2019
According to BroadwayWorld, London cast members appeared to perform the "Wand Dance" after a special performance from the Queens College Oxford Choir, decked out in Hogwarts House attire. Fans were spellbound, and the day was an unforgettable reminder of the power of an enchanting story to welcome fans into its world.
Read Leaky's coverage of the celebrations here.
Cursed Child Takes Over Times Square to Share Updated Branding
Late on the evening of Sept. 5, Leaky correspondents followed a crowd of Potter fans from Broadway's Lyric Theater to New York's Times Square following a performance of Harry Potter and the Cursed Child.
J.K. Rowling had returned to twitter earlier that day with the teaser: "Sometimes, darkness comes from unexpected places." And Dolores Umbridge had appeared at the end of the production to warn: "For one night only, all of Times Square will know the power of Lord Voldemort."
Their "filthy muggle devices" captured the subtle re-branding of the Cursed Child signage, programs, posters and more to reveal an updated look bringing the stage production more in line with the book series and film franchise.
Leaky reported that the new look made it clear the play should be viewed as the eighth story in the canon, confirmed by the addition of J.K. Rowling's name to the logo and the adoption of Mary GrandPré's classic design. 
Countdown played 8 times (#8thStory) – seems to all be a rebrand announcement. Hedwig's Theme being played and @pottermore basically introduced #CursedChild officially into canon @CursedChildNYCpic.twitter.com/CN8OxCEagu — The Leaky Cauldron (@leaky) September 6, 2019
While Broadway was the focal point of the announcement, the changes were reflected at Cursed Child locations around the world–from London to Melbourne and Hamburg, all theaters now sport the updated theater marquee! 
Today, @CursedChildLDN changed the theatre marquee at the Palace Theatre, in London, with the new logo for Harry Potter and the Cursed Child (first photo: old logo, second photo: new logo). pic.twitter.com/o1TGA8ZYZV — The Rowling Library (@rowlinglibrary) September 3, 2019
They've changed New York and Melbourne too. pic.twitter.com/UTuyodryiT — Tyler (@OldGoldenSnitch) September 4, 2019
It was an exciting night for all, and Leaky snagged interviews with Nadia Brown, who plays Rose Granger-Weasley, Nicholas Podany, starring in the role of Albus Severus Potter, and James Snyder, who portrays Harry Potter himself and recently wrapped the highly entertaining vlog series "Magic to Do."
Read more about the magical night and watch our interviews with the Cursed Child stars in Leaky's full recap here.
New Tickets for Cursed Child London and SYFY Pre-Show Recap
On Tuesday, Sept. 17, Harry Potter and the Cursed Child London will release a new batch of tickets. Starting at 11 a.m., fans can purchase tickets for performances through Aug. 2, 2020!
New tickets for #CursedChildLDN coming on Tuesday September 17 at 11am for performances until August 2 2020! ? pic.twitter.com/N53mEhxzl8

— Harry Potter and the Cursed Child (@CursedChildLDN) September 10, 2019
And to prepare for your viewing of the magical play, SYFY has everything you need to know before visiting your nearest production.
Knowing time-turners are hard to come by for our muggle friends, the cast from @CursedChildNYC rounded up 7 things you need to remember before seeing the #cursedchildhttps://t.co/czpaRBqZnhpic.twitter.com/iziB80cDIe

— SYFY WIRE (@SYFYWIRE) August 30, 2019
 Cursed Child Broadway Heads to New York Comic Con
In other exciting news, Broadway's Harry Potter and the Cursed Child has joined New York Comic Con as special guests! Selected cast will be featured at Thursday's "Behind the Magic" panel on Oct. 3, though cast members will also be at the Cursed Child booth throughout the event.
We're coming to @NY_Comic_Con! Our 'Behind the Magic Panel' is on Thursday, October 3rd, and you can also visit us at our booth all weekend long! If you want to join our panel, Thursday passes are still available! pic.twitter.com/wkACS3Ciry

— Harry Potter and the Cursed Child NYC (@CursedChildNYC) September 13, 2019
The convention will be held at the Manhattan Center with the Cursed Child panel assigned to the Hammerstein Ballroom. Thursday passes are still available, so don't miss your chance to attend!
Nicholas Podany to Appear in Feinstein's/54 Below Event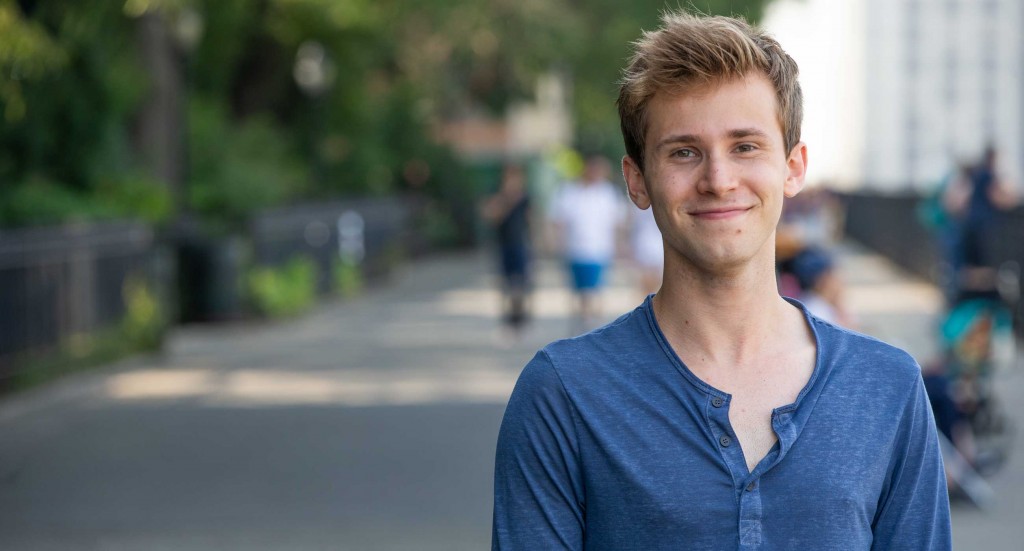 On Sept. 21, Nicholas Podany, Broadway's Albus Potter, will appear in "54 Sings Shawn Mendes" at FEINSTEIN'S/54 BELOW, Broadway's Supper Club and Private Event Destination. The monthly lineup features the brightest stars from Broadway, cabaret and jazz.
According to BroadwayWorld, participating performers will cover some of Mendes' most popular hits, including "Treat You Better," "Senorita" and "There's Nothing Holdin' Me Back."
The cover charge is $20. Premium seating goes for $45. There is a 2-drink or $20 food-and-beverage minimum for attendees. To purchase tickets or for more information, visit www.54Below.com/Feinsteins or call (646) 476-3551.
Imelda Staunton Confirmed for Live BFI Q&A Event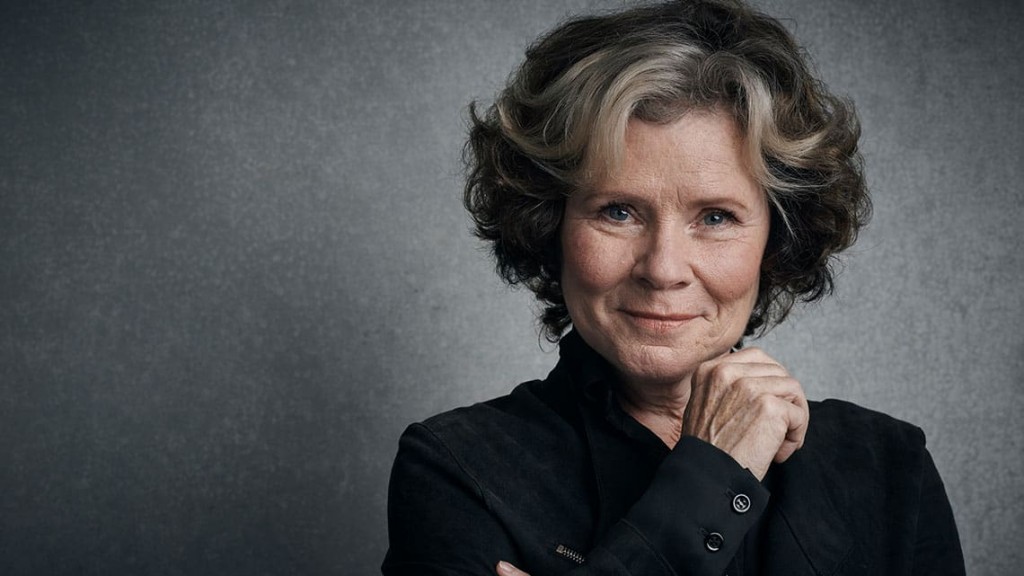 Imelda Staunton has been confirmed as a special guest for BFI's upcoming celebration of musical classics.
BFI plans a three-month special release schedule featuring famous movie musicals, as well as events at BFI's Southbank home. In addition to singalong screenings, quiz nights, a pop-up piano musicals bar and more, BFI will host live Q&A events. Staunton joins Kerry Ellis, Clarke Peters, Patricia Ward Kelly and Howard Schuman as confirmed guests.
Robin Baker, head curator for the BFI national archive and the BFI Musicals programmer, told the Stage:
"Welcome to the new golden age of the movie musical. Audiences flock to musicals in troubled times – from Busby Berkeley's spectacular routines during the Depression to the masterpieces of MGM's Freed Unit during WW2 – so it's no surprise that the big screen musical is currently enjoying a major revival.

"We're delighted to be bringing both classic musicals and rarities to cinemas across the UK in Britain's biggest ever celebration of the musical."
Read more on BFI's plans to honor Hollywood's greatest films and singing legends here.
Behind the Scenes of On Bear Ridge With Rhys Ifans and Rakie Ayola
Previews begin Sept. 20 for the upcoming production On Bear Ridge starring Harry Potter alum Rhys Ifans (Xenophlius Lovegood) and Cursed Child's Rakie Ayola (Hermione Granger), and Broadway World sneaked behind-the-scenes pictures of the cast in rehearsals as they prepared for the advance opening.
Broadway World teased the play with the following introduction:
"In a lost village, blurred by redrawn borders, hidden under a crumb on the map, Bear Ridge Stores still stands.

"After a hundred years, the family butchers and grocers – a place for odds and ends, contraband goods, and the last petrol pump for 30 miles – is now silent.

"But owners John Daniel and Noni are not leaving.

"They are defiantly drinking the remaining whiskey and remembering good times, when everyone was on the same side and the old language shone.

"Outside in the dark, a figure is making their way towards them."
The play will run at the Sherman Theatre from Sept. 20 through Oct. 5 as a co-production of National Theatre Wales and Royal Court Theatre. A second run will follow at the Royal Court Theatre beginning Oct. 24.
Jack Thorne Draws Spotlight in New York Times Feature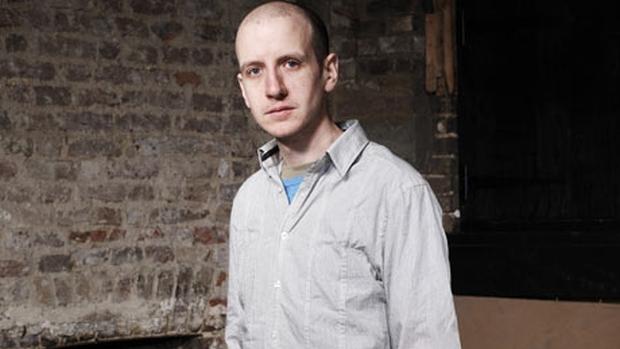 Jack Thorne is one of the most prolific and popular writers currently working. His scripts are being performed on stage, television and film. He is best known to Potter fans as the playwright behind Harry Potter and the Cursed Child but has also penned the upcoming HBO series His Dark Materials, based on Philip Pullman's novels, plays The Solid Life of Sugar Water and Sunday, Channel Four's The Light and feature film Enola Holmes.
He has rightly drawn the attention of the New York Times, finding himself the object of the paper's heady spotlight. The feature begins with an admission, reading:
"Jack Thorne has no shortage of ways to characterize his own eccentricity. 'I'm a slightly deranged adult.' 'I'm not very good with other people.' 'I'm mental.' " 
He may well be all of those things, but what these characterizing qualities produce is, arguably, nothing short of genius!
Subscribers can read the full interview with Thorne here!