J.K. Rowling helps pen love letter to EU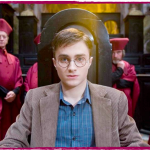 Oct 03, 2019
If you follow Muggle politics, you are aware that the United Kingdom is planning to leave the EU on 31 October, 2019, a process colloquially referred to as Brexit.  The divorce proceedings have not gone smoothly, to put it mildly.  The country is divided both on whether or not to leave the EU and on what terms.  The current Muggle Prime Minister, Boris Johnson, has decided that, with or without any kind of agreement with the EU for future trade relations, etc., the UK will leave the EU on Halloween.  This sounds like a treat to some, and a trick to others.  Those who wish to Leave have been arguing loudly with those who wish to Remain like a cage full of Cornish pixies (analogy not to be construed as singling out Cornwall!).
UK publisher Coronet Books has commissioned a collection of "love letters to Europe" to be published on Brexit day.  The hardcover "A Love Letter to Europe" will contain contributions from Deborah Moggach, Onjali Raúf, Mary Beard, Simon Callow, Shami Chakrabarti, Sebastian Faulks, Neil Gaiman, Alan Hollinghurst, Ruth Jones, Pete Townshend, Sandi Toksvig, and our own J.K. Rowling.
Contributor Raúf described the purpose of this endeavour:
"As the United Kingdom stands divided by fears, hostilities and a heartbreakingly negative view of all that our union with Europe once gifted us, it's crucial that we remember the real, and often beautiful impact that being a part of Europe has had on our personal histories and daily lives. This book is a celebration, and a much-needed reminder to all, of what we, and our coming generations, now stand to lose so painfully."
Some of the essays will be light-hearted, others deeply personal, and all should be poignant peans to the connections long-forged between the UK and the countries of the EU.
It's now looking increasingly unlikely that the Muggle Prime Minister will succeed in his plan to get the UK out of the EU on Halloween as the opposition have mounted substantial legal challenges and the Wizengamot, erm, I mean, the UK Supreme Court has not been ruling in his favour thus far.  Even if the matter is far from settled by All Saint's Day, publisher Mark Booth says:
"Who knows what will be happening then? But like a love letter this book will be something to hold on to as a token of authentic feeling – at a time when public discourse seems to have little that is authentic about it. I'm moved that so many feel deeply enough to write for this book, and more, that many of them have contributed some of their most inspired, passionate and precise writing."