REVIEW: 'Harry Potter: A Hogwarts Christmas Pop-Up'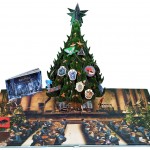 Oct 09, 2019
You'll be seeing your fair share of Harry Potter advent calendars this year (look for our round-up, coming soon!), and we can't wait to get into the festive season the Hogwarts way! The Harry Potter: A Hogwarts Christmas Pop-Up from Insight Editions may not advertise itself as an advent calendar, but it sure acts as one, and we were lucky enough to be sent a copy for review…
We'll admit, at first we had no idea what to expect from a Hogwarts Christmas pop-up, and the front cover didn't divulge any of the book's secrets, though it did get us into the festive spirit… three months early!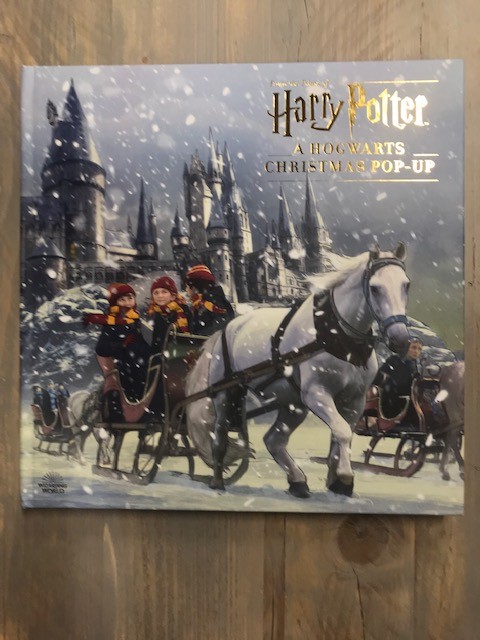 What we did NOT expect when opening the book for the first time was the huge Great Hall Christmas Tree to pop out from the centre of the book, surrounded by a festive scene of students enjoying their end of term feast!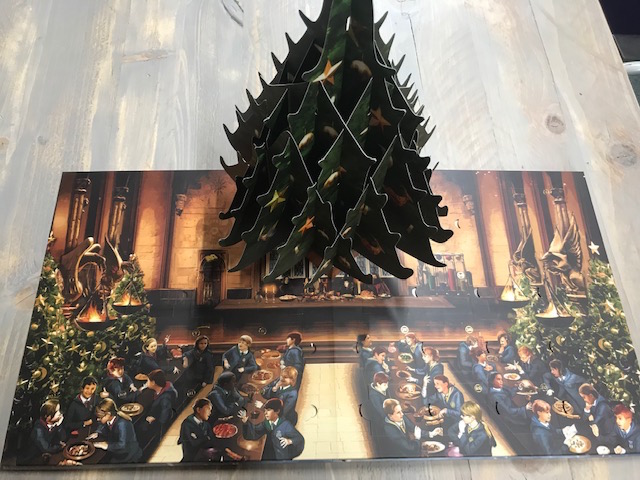 If you look closer, you'll see that dotting the pages are numbers, and these are actually compartments containing surprises to hang on the tree! With 25 'surprises' to open, this book, placed pride of place on a table, mantle or shelf will make such a lovely advent calendar. The best part is that it's fully reusable!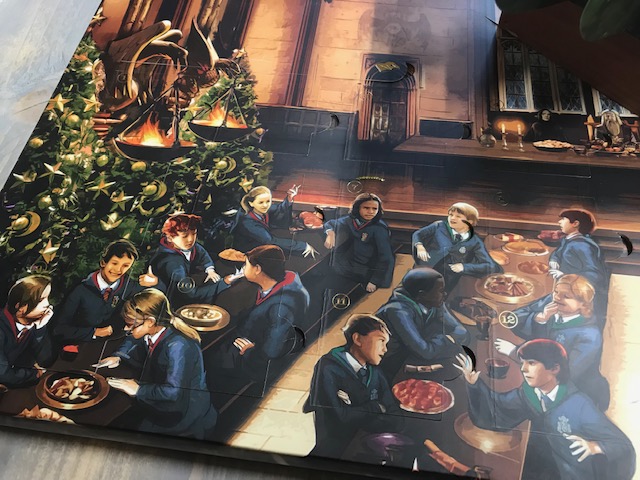 The book also comes with a 96 page mini-guide to each 'surprise' (inside the biggest compartment). The book was through several moments, props and graphics from the Harry Potter films, and even shares how they were brought to life on screen: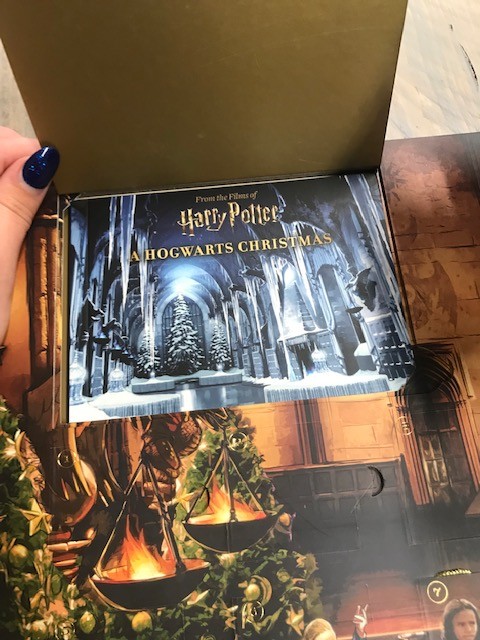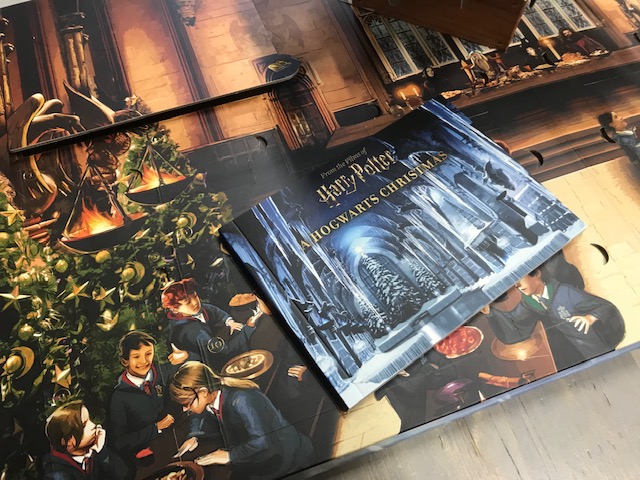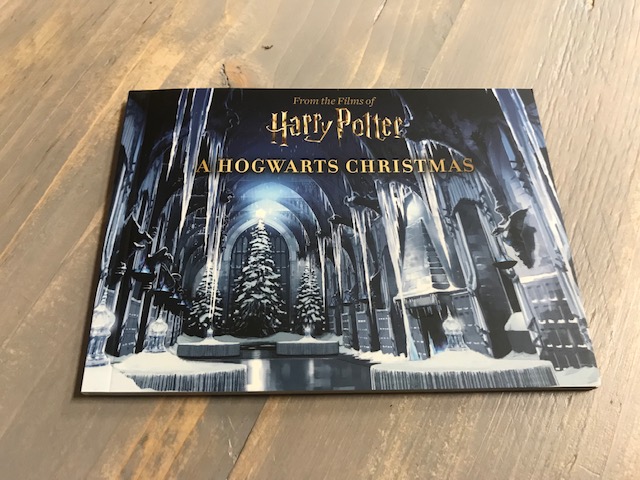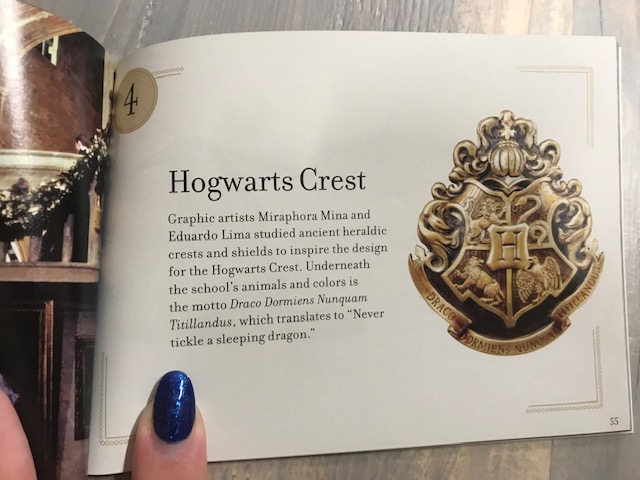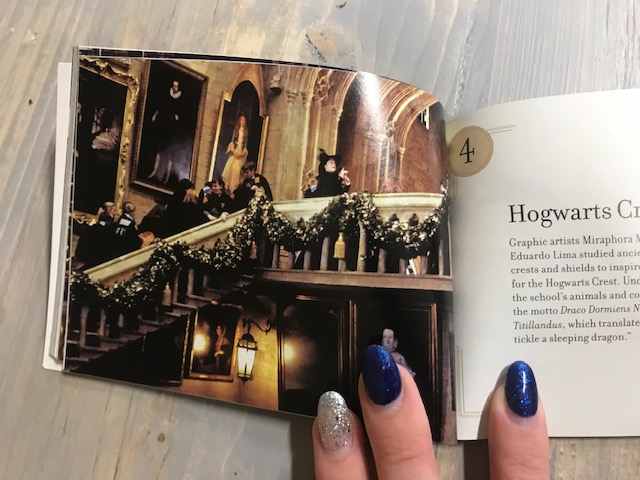 We didn't want to spoil the surprises, but watch out for our day-by-day opening of each compartment this December!
The book is described by Insight Editions as follows:
"Harry Potter: A Hogwarts Christmas Pop-Up is a one-of-a-kind book that re-creates the iconic Great Hall as seen in the Harry Potter films, complete with a pop-up Christmas tree at the center. The book is also filled with removable and displayable keepsakes of iconic magical artifacts and other elements from the films, which can be used as ornaments to decorate the pop-up tree, creating an interactive experience that lets fans bring the holidays to life in their own magical way.
Included is a softcover booklet packed with behind-the-scenes details on the props, set designs, and special holiday moments featured throughout the films. Recapture the holiday memories from the Harry Potterseries, or create your own, as you celebrate the holidays with this must-have collectible for fans of the Wizarding World."
See below an example of the ornaments hanging on the tree: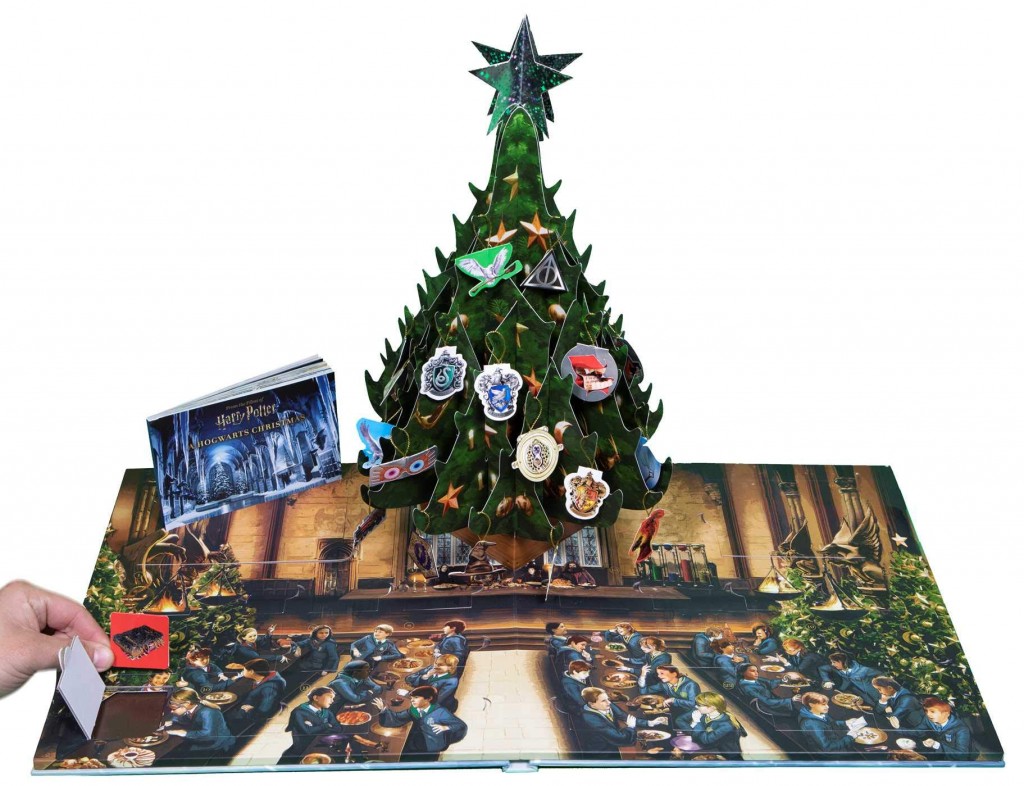 Harry Potter: A Hogwarts Christmas Pop-Up releases via Insight Editions on October 22nd, priced at $39.99. The book is now available to pre-order on Amazon, Barnes & Noble or IndieBound.