MinaLima illustrate new edition of "Alice's Adventures in Wonderland"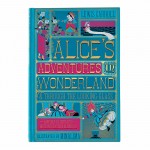 Oct 31, 2019
It isn't Potter-related but lovers of the magical graphics that design duo MinaLima have created for the wizarding world such as the new holiday wrapping paper we told you about last week) will want to check out their playful illustrations for a new edition of "Alice's Adventures in Wonderland" and "Through the Looking Glass," released today by Harper Design and available to order for £25 (signed by Miraphora and Eduardo) from MinaLima's website.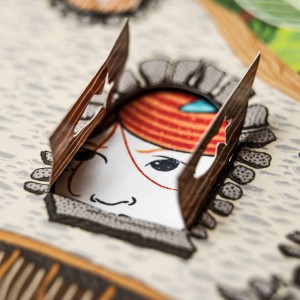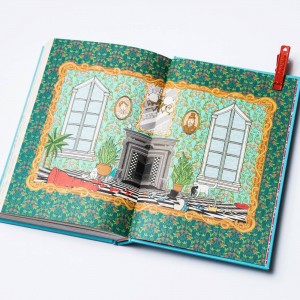 This new collector's edition of the iconic stories of Alice's encounters with the Mad Hatter, the Cheshire Cat, the Queen of Hearts, and other assorted characters, features interactive elements in addition to lavish illustrations.
You can also purchase limited edition prints of the cover and selected images from the books.
MinaLima have previously illustrated other classic children's stories, including The Beauty and the Beast, The Jungle Book, The Little Mermaid (in a collection with other Hans Christian Andersen fairy tales), Peter Pan, and The Secret Garden.  We've also heard that MinaLima will be illustrating Pinnochio next. Personally, I hope they take on my childhood favourite, The Little Princess in future, too!