SNEAK PEEK at Hedwig pattern from forthcoming "Harry Potter: Knitting Magic"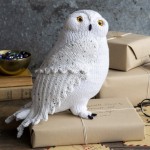 Nov 22, 2019
Knitting plays a charming role in the Harry Potter books, from Mrs. Weasley's jumpers, Hermione's hats for S.P.E.W., to Dumbledore's delight in deciphering knitting patterns.  The houses also lend themselves to colour-coordinated knitwear, which has inspired fans to design patterns for everything from house scarves to wand cosies.  Several unofficial collections of Potter-inspired knitting patterns have been published, and we finally have an official collection forthcoming from Insight Editions on January 28, 2020.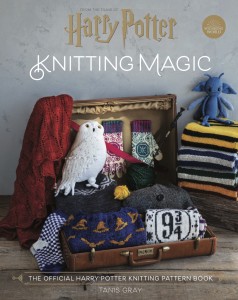 Harry Potter: Knitting Magic by Tanis Gray will include 25—dare I use the term again?—charming knitting patterns based on the Harry Potter films for knitters of all skill levels.  Projects include magical creatures such as a Cornish Pixie, Fluffy, and Hedwig (PDF for the Hedwig pattern is attached below), house cardigans, various accessories in house colours, and a Bauxbatons capelet.  (We don't want to spoil all the surprises—watch for our review of the book, when we'll reveal more patterns.)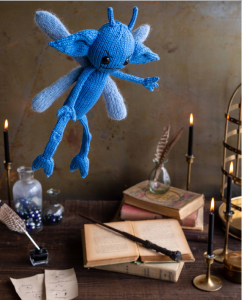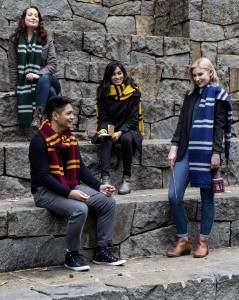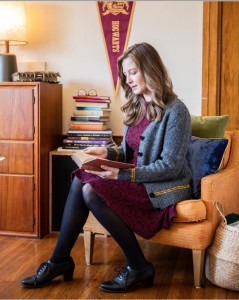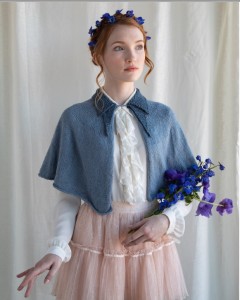 Harry Potter: Knitting Magic will retail for $30 and is available for pre-order now.
Insight Editions has given Leaky a sneak peek at the adorable yet dignified Hedwig pattern:
Harry Potter Knitting Magic – Hedwig Instructions
If you make a Hedwig, please send us a photo and we will post it on Leaky!  You can also post your photo to your social media and tag @Leaky so we can find it.  Also tag @InsightEditions and use the following hashtags:
#HarryPotterKnittingMagic
#KnittingMagic
#WizardingWorld
Stay tuned for a contest to win a copy of this delightful book of magical knits!