Harry Potter to play Quidditch in Leicester Square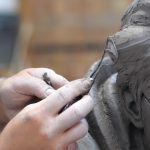 Oct 02, 2020
Well, not literally. A bronze statue of Daniel Radcliffe as Harry, playing Quidditch in a scene from the film Harry Potter and the Philosopher's Stone, will join the other statues in Leicester Square's "Scenes in the Square" exhibit later this month.
Other films icons in the statue trail include Laurel & Hardy, Bugs Bunny, Gene Kelly in Singin' in the Rain, Mary Poppins, Mr. Bean, Paddington, Batman, and Wonder Woman, whose statues were revealed last February and will remain on display among the flowerbeds, benches, and buildings of the historic square until at least July 2023.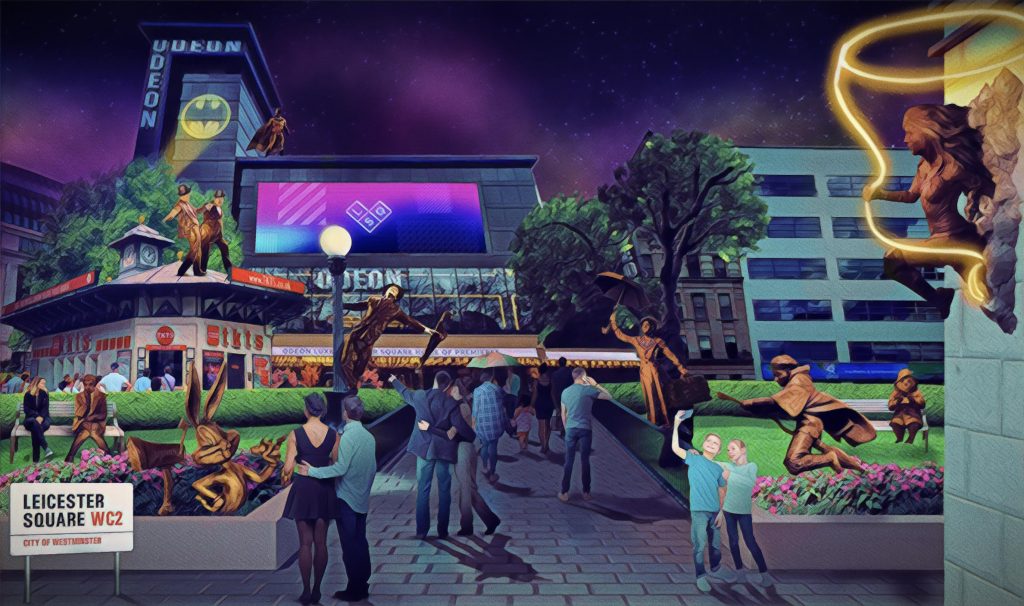 Incidentally, Leicester Square is where Harry Potter and the Philosopher's Stone had its premiere 19 years ago in November 2001. So, it's 19 years later…and Harry will be immortalised at the moment he takes flight on his Nimbus 2000 for his first ever Quidditch match as the new Seeker for Gryffindor.
According to a press release:
The unveiling of the bronze statue will occur just prior to the release on October 6th of a new illustrated edition of Quidditch Through the Ages from Bloomsbury in the UK and Scholastic in the United States. First published over 15 years ago in aid of Comic Relief and Lumos, and written by esteemed fictional Quidditch writer Kennilworthy Whisp, the book contains all you will ever need to know about the history, the rules – and the breaking of the rules – of the noble sport of Quidditch. Now, this much-loved companion to the Harry Potter books has been gloriously reimagined in a large illustrated colour gift edition by the innovative and award-winning illustrator Emily Gravett.
Mark Williams, Director of Destination Marketing at Heart of London Business Alliance, says: "I'm thrilled to be welcoming such an icon of British cinema to Leicester Square's 'Scenes in the Square' trail.
"Harry Potter is undoubtedly one of the world's most popular fictional characters, and it is fantastic to celebrate that here in Leicester Square where the very first film premiered almost twenty years ago.
"We can't wait for Harry Potter fans from the UK and around the world to be able to visit this historic new statue, re-experience the movies and share their selfies for many years to come."
Josh Berger, President of Harry Potter Global Franchise Development at Warner Bros., added:
'Statues in this impressive installation represent some of the most iconic characters and actors in movie history, and we are delighted to see Harry Potter soaring across the Square. The Harry Potter series has delighted fans of all ages for decades and we hope that this will continue to bring people joy.'
The unveiling of the statue coincides with Westminster City Council's Inside Out Festival which will see a range of arts and cultural activities taking place on the streets of Westminster from 1 October.
An audio tour hosted by Alex Zane is also currently available, packed with movie clips, on most podcast platforms, giving visitors a thirty-minute walking tour packed with trivia and humour. A Harry Potter section will be instantly added to this once the statue has been unveiled.
More details on "Scenes in the Square", including a startup map, and information on the Harry Potter statue unveiling, can be found here.
You can also follow Leicester Square and Piccadilly Circus – motto "the Home of Entertainment" – on social media:
Instagram: @DiscoverLSQ – https://www.instagram.com/discoverlsq/
Twitter: @DiscoverLSQ – https://twitter.com/DiscoverLSQ
Facebook: @DiscoverLSQ – https://www.facebook.com/discoverlsq/