GIVEAWAY: Magical Hogwarts planner from Insight Editions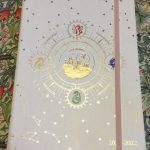 Sep 30, 2021
ENTER OUR GIVEAWAY to win your own magical Hogwarts planner from Insight Editions:
TO ENTER: Send an email to [email protected] with your answer to the following questions:
Which exam do you think would be the most difficult at Hogwarts? Would it be History of Magic because you have to memorise so many names and dates, and keep them all straight in your head instead of letting them settle into a jumbled pile of dusty facts from which it is hard to pull out the right one when you need it, sort of like the Room of Requirement, but with no Accio! spell to help with retrieval? (The horcruxes didn't respond to "Accio!" either, although Harry gave it a go.) Or perhaps Defence Against the Dark Arts because not only is it a hands-on practical exam, but it sometimes asks you to confront your deepest fears? I mean, you expect exams to be challenging, but that's a pretty high bar! Or maybe Potions is your bête noire? Whatever subject you think would be the most gruelling at exam-time, let us know and tell us why it would be so arduous for you.
How would you revise for this arduous exam? Of course, you are still going to pass this exam with top marks. We can do hard things. You just have to prepare properly. Hermione is a strong proponent of revising early and often for exams. What sort of a revision schedule would you set for yourself to ensure that you receive 110% in your toughest exam, without letting any of your other subjects suffer? Tell us your revision plan! (We may steal it for our own revising needs.)
You have until Tuesday, October 12, at midnight EDT, to enter.
Even if you don't need a time-turner to get to all of your classes this term, a planner to keep track of your homework isn't a bad idea. You can fill in the times that your team has reserved the pitch for Quidditch practice, as well as when the Gobstones Club meets. And, of course, Hermione would suggest filling in your exam timetable with a rigorous revising schedule leading up to it.
Each year when I was a student, I purchased an academic year planner in August, before the new school year began. I filled them with stickers and friends' birthdays and, yes, occasionally I even made note of my homework or choir practice or other practical information. Now I have a permanent leather planner that wouldn't look out of place in Dumbledore's office. Each calendar year, I refill the pages, but the planner itself is re-used from year to year. I've quite liked this planner up to now but the advent of this Hogwarts-themed planner from Insight Editions makes me long to buy a new planner that follows the academic year rather than the calendar year again. I've now bought one for my step-daughter, god-daughter, and boyfriend, so I can at least live vicariously through their Harry Potter planner experiences!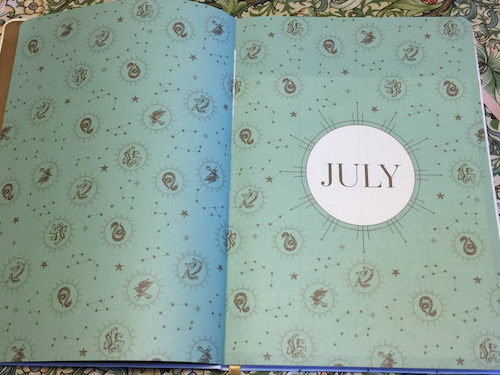 Each month is subtlety colour-coded, and the planner comes with stickers to use as tabs to easily find the beginning of a month.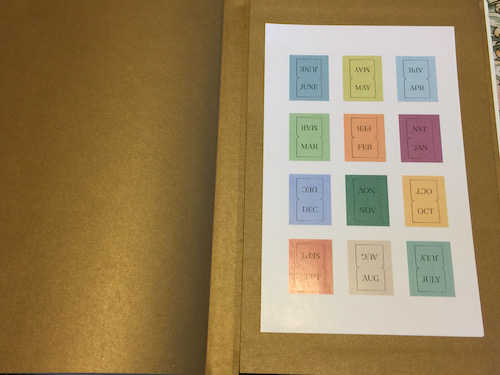 There is a month-at-a-glance view as well as weekly pages with ample room for jotting down new spells and potion recipes in the notes section. Don't forget to mark when flying and apparition lessons begin — you do not want to miss acquiring those vital magical skills.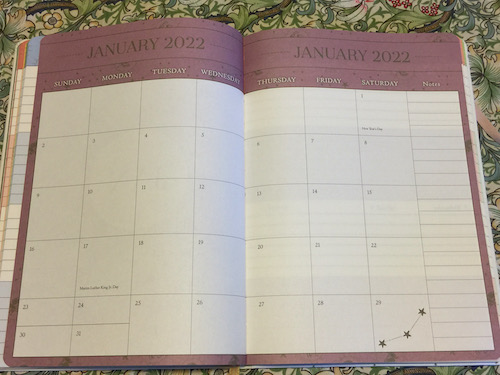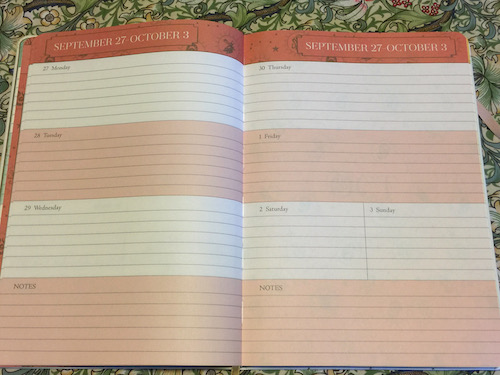 The planner has a cover showing the symbol for each house, and an elastic band to keep it closed.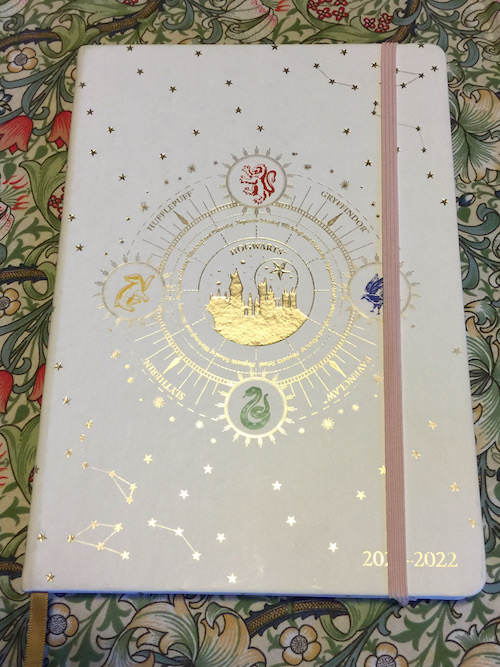 Even if, like me, you are no longer a student, (Unfortunately! I miss my Hogwarts days!) this is a useful planner for work or family scheduling. I love that it follows the academic year rather than the calendar year because the beginning of autumn always feels like the new year to me, with a fresh start.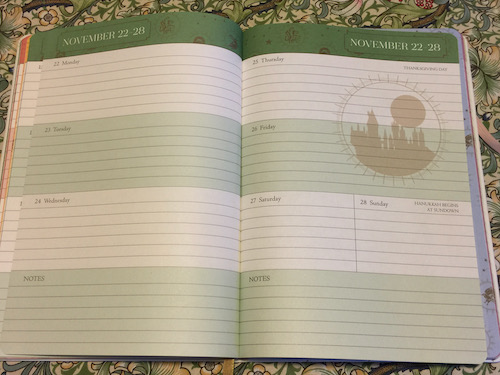 You can order the calendar from online retailers such as Amazon, or directly from Insight Editions. Leaky is also going to be giving one away to one lucky fan — watch for details in the next few days!
P.S. There is also a Weekly Planner Note Pad, which is not dated so you can use the sheets indefinitely.