Join the annual Back to Hogwarts celebration at King's Cross Station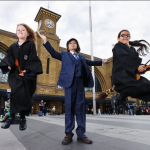 Aug 18, 2023
It's that time again! Time to shop in Diagon Alley for your school supplies, get new robes if your ankles and wrists are showing, and pack your trunk for the train journey to Hogwarts School of Witchcraft and Wizardry.
Warner Bros. official Back to Hogwarts events return to King's Cross Station on 1st September for their annual celebration. Harry Potter fans are once again invited to don their robes, bring their wands, and join the fun at King's Cross station.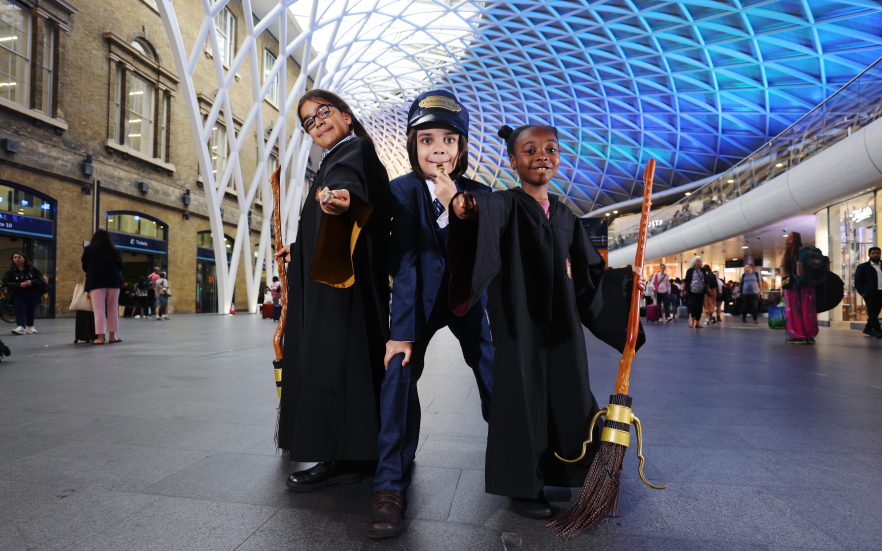 This year, the festivities will continue for three days. From 1st – 3rd September an exciting array of magical experiences awaits Harry Potter fans who will get the chance to sip on Butterbeer, have their faces painted, play Hogwarts Legacy on PlayStation®5 courtesy of Warner Bros. Games, experience photo opportunities and get their hands on various giveaways and prizes.
Back to Hogwarts is one of the most important days in any Harry Potter fan's calendar – it's the day when wizards and witches board the Hogwarts Express to Hogsmeade on Platform 9 ¾ at 11.00am for another year of magical adventure at Hogwarts School of Witchcraft and Wizardry.
In an annual tradition for fans, King's Cross station hosts an iconic countdown to mark the train's departure in front of fans dressed in their finest cosplay, holding wands proudly aloft. Expect to see the Hogwarts Express detailed on the departure screens, a special appearance from the cast and creative team of Harry Potter and the Cursed Child, and of course, the countdown which will be led by a celebrity fan and one lucky young competition winner, who beat hundreds of entries to lead this year's event.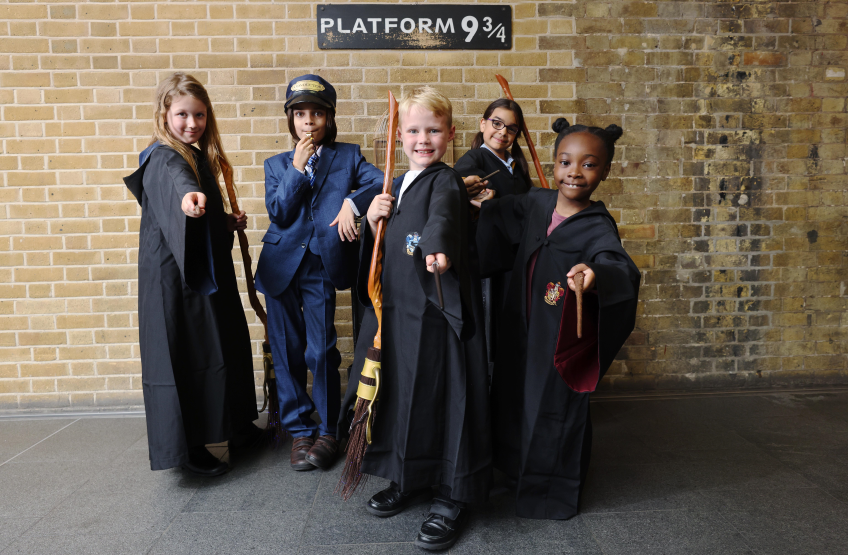 Wizards, witches and Muggles of all ages are all invited to join the fun in the build up to the 11:00am moment! So mark your calendars now and stay up-to-date on the latest announcements and information for this year's Back to Hogwarts here.
For anyone unable to make it to King's Cross – do not fret, join the global community of millions of fans following the fun on social, tune into the Wizarding World's Digital Showcase on YouTube and don't forget to sign up to the Harry Potter Fan Club.
Website: www.wizardingworld.com/harry-potter-fan-club.
Instagram: @wizardingworld https://www.instagram.com/wizardingworld/?hl=en
Hashtag: #BacktoHogwarts