Supplies
White T-shirt, one size too small

Sleeves from contrasting t-shirt

3" strips of contrasting t-Shirt fabric

Sharp scissors

Chalk or pencil

Sewing machine OR needle and Thread

Iron-on transfer paper
Iron-on Transfer
(click image to enlarge)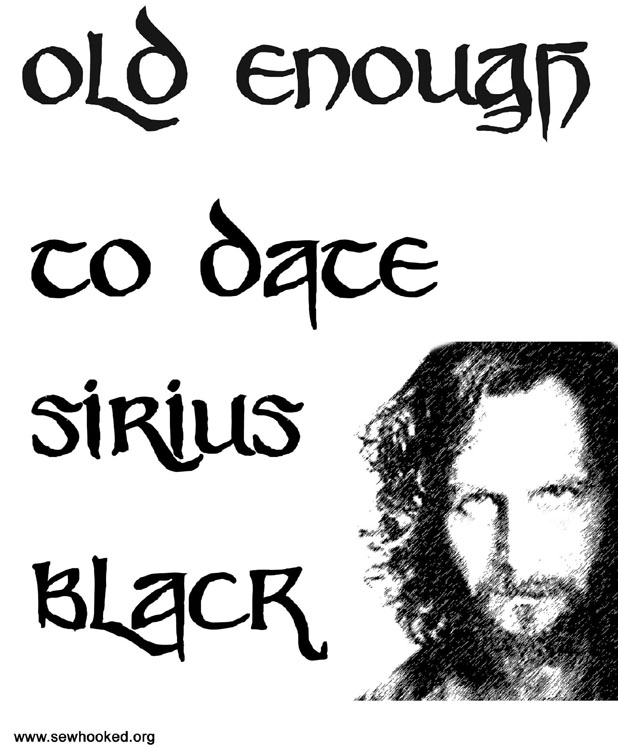 Note
Please note the instructions pictures only show a grey shirt so you can see the contrast between the shirt and the white background. You should nonetheless use a white t-shirt.
Instructions
Start with a white t-shirt one size too small. Cut out the neck, cut off the sleeves and the bottom hem. Slit it up the sides.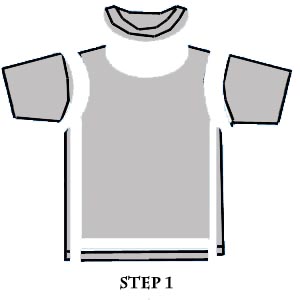 Cut 3" strips of contrasting t-shirt fabric. Stitch the t-shirt strips in the side seams to add more depth to the shirt and a contrasting color.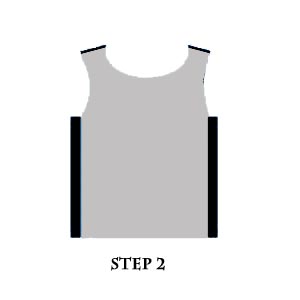 Create a small gathered sleeve by using using the bottom 2 1/2" of two t-shirt sleeves. Remove the seam but leave the hem left intact. Stitch a running stitch along the raw edge of the sleeve. Gently slide the fabric along the stitching to create a gather. Pin sleeve to the top of the sleeve opening, right sides together, angling in the ends to give the sleeve a tapered appearance. The width of the sleeve is up to you, just make sure the sleeves are the same width and are aligned the same. If you are unsure of how this will look, baste the sleeve first. Stitch. Trim if necessary.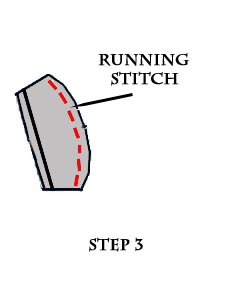 Hem the remaining underarm seam.
Optional: Finish the neck by binding with contrasting t-shirt fabric.
Print the iron-on transfer onto transfer paper. Apply to shirt. Follow manufacturer's instructions.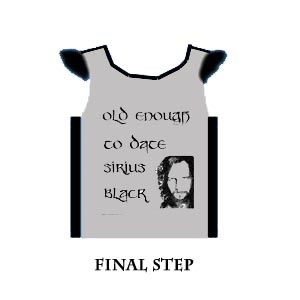 Final Product
Credit
© Jennifer Ofensteins (ofenjen)'s tutorial was taken with permission from sewhooked.org