First Look at Harry, Ginny, and Albus in 'Cursed Child' Cast Photos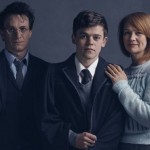 May 31, 2016
With only a week until the previews begin, Pottermore confirmed the casting of Ginny and Albus in the upcoming production of Harry Potter and the Cursed Child–and included a few sneak peeks at the actors (including our new Harry) in-character in new cast photos!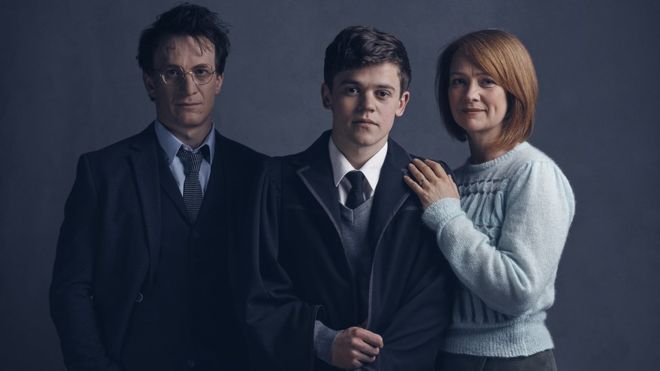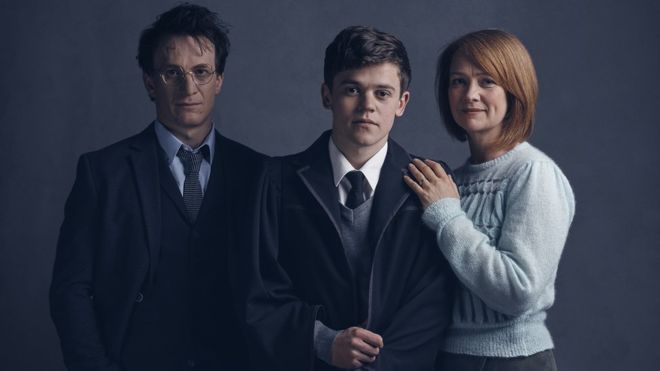 This Potter family portrait introduces us to Cursed Child's Ginny (Poppy Miller), alongside Albus (Sam Clemmett) and Harry (Jamie Parker).
Of our new Harry, actor Jamie Parker, J.K. Rowling says:
"He simply is Harry now. There's a kind of relief in watching him, he gets it so right."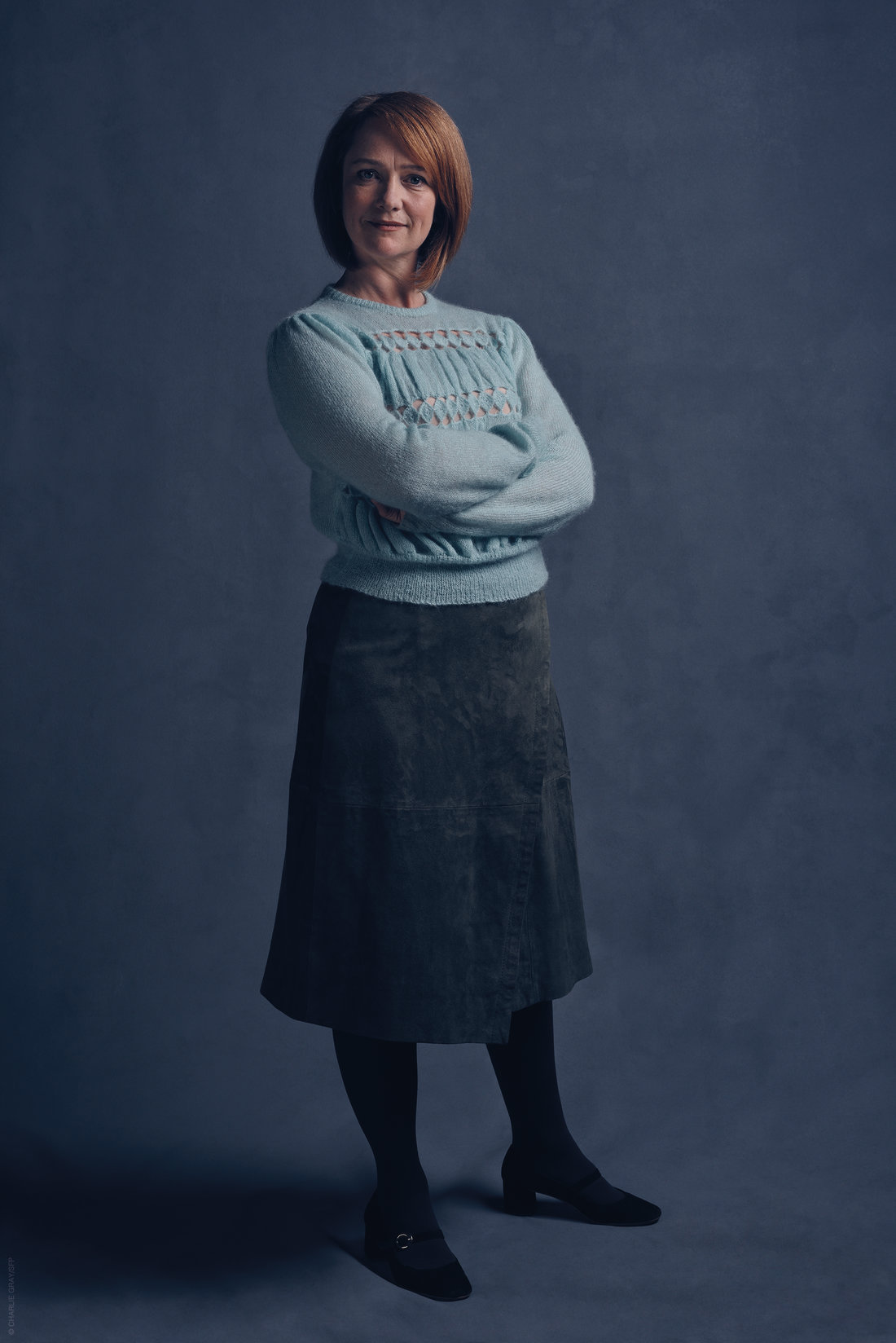 Poppy Miller is Cursed Child's Ginny, and portrays a "kind and cool" mother to the Potter clan, according to J.K. Rowling.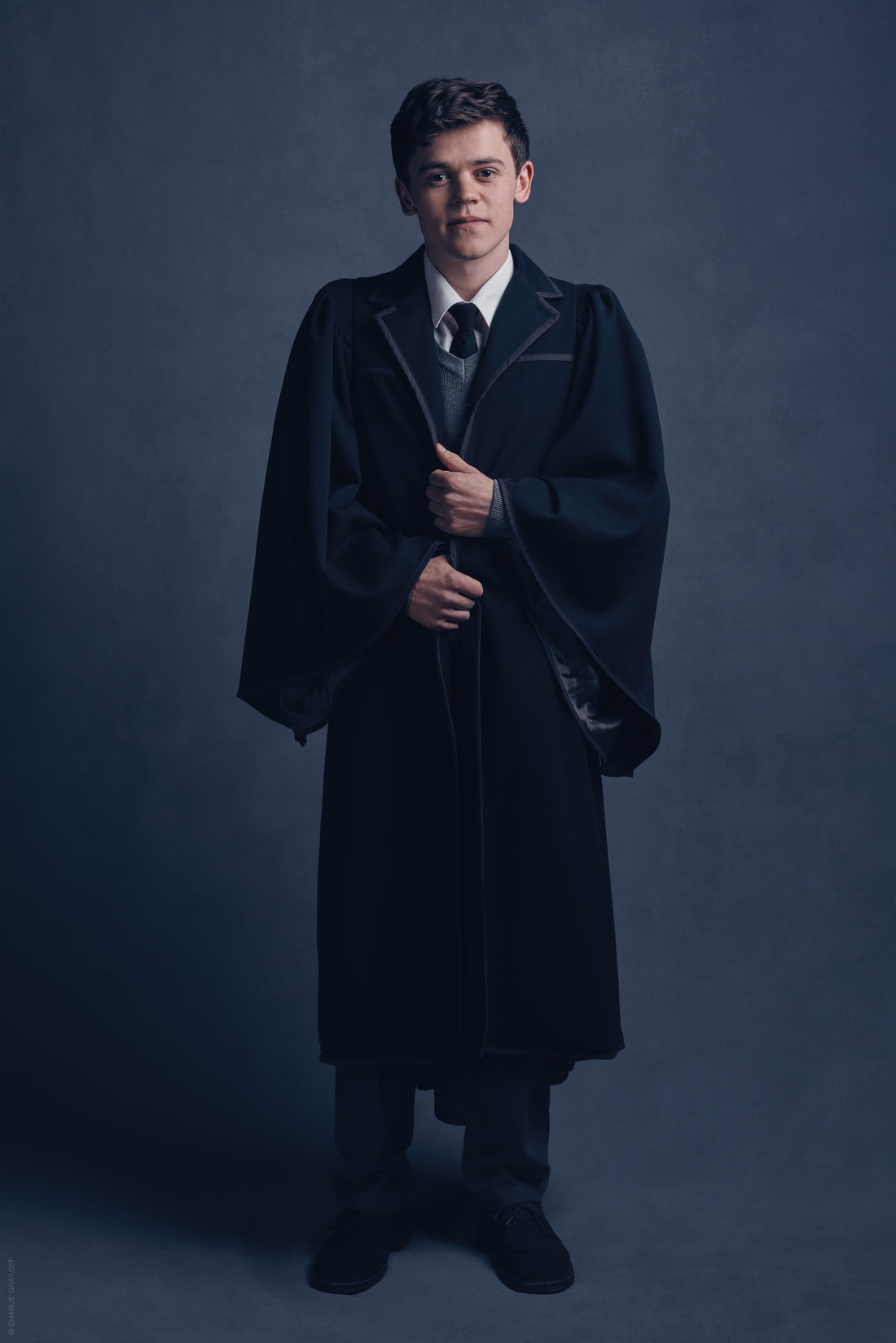 Sam Clemmett is seen in his Hogwarts robes in this character portrait as Albus Severus Potter. Clemmett had the idea that the robes are hand-me-downs from his older brother, James, and we think the imagery works well.
Of Clemmett's casting, J.K. Rowling (mysteriously) said:
"There's much I could say about Sam-as-Albus, but we'd be into spoiler territory so quickly I'll just say we couldn't have cast better."
Pottermore promises to reveal more Cursed Child character portraits later this week, and we can't wait!
Visit Pottermore to read more and to see what Parker, Miller, and Clemmett had to say about taking on their newest roles.