Weekly Round-up: 'Harry Potter' Actors Reunite at Conventions, Ezra Miller's Band to Tour U.S. With New Album & More!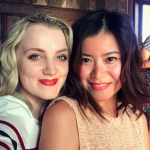 May 13, 2018
This week in the Potterverse has not only seen us celebrate Teacher Appreciation week (with dedicated Gryffindor, Ravenclaw, Hufflepuff and Slytherin Head of House appreciation posts), but we also reported on new additions to Harry Potter: Hogwarts Mystery, voting opened for Broadway.com's Audience Choice Awards, Scholastic announced their Harry Potter themed Summer Reading Challenge and Warner Bros Studio Tour London revealed their latest "Behind the Seams" costume exhibit.
Jamie Parker (Cursed Child's Harry Potter) also appeared on The Tonight Show with host Jimmy Fallon, and sparked a huge debate between him, Jack Thorne and J.K. Rowling on Twitter about the intricacies of wizarding laws and the statute of secrecy!
We also summarised the newly announced projects of actors and alumni at Cannes Film Festival this weekend. Emma Watson posted today about a demonstration at the festival, which she took part in along with Clemmence Poesy (Fleur Delacour):
To end such an eventful week, we're here to bring you the latest Potter alumni and Fantastic Beasts actor news, featuring members of the Harry Potter cast reuniting at conventions, Ezra Miller's band's new album, tour and video, director/producer Chris Columbus's competition to win a signed poster, Matthew Lewis in a new series, and much more: Chris Columbus Hosts Harry Potter Competition: First up, Harry Potter director and producer Chris Columbus is offering a Harry Potter poster signed by him over on his Instagram page, and there's still time to enter! Take a look at the competition below:
Social Media: Potter Actors Reunite at Conventions
Two groups of Potter actors reunited at conventions this week, with Chris Rankin (Percy Weasley), David Bradley (Argus Filch), Tolga Safer (Karkaroff's Aide) and Louis Cordice (Blaise Zabini) attending EM-Con:
 Meanwhile, at MFC (Medieval Fantasy Convention), Evanna Lynch (Luna Lovegood), Katie Leung (Cho Chang) and Jessie Cave (Lavender Brown) caught up, along with Harry Melling (Dudley Dursley), Jon Campling (Hogwarts Express Death Eater), Stan Yanevski (Viktor Krum), Nick Moran (Scabior) and Christian Coulson (Tom Riddle). See some photos from the event below: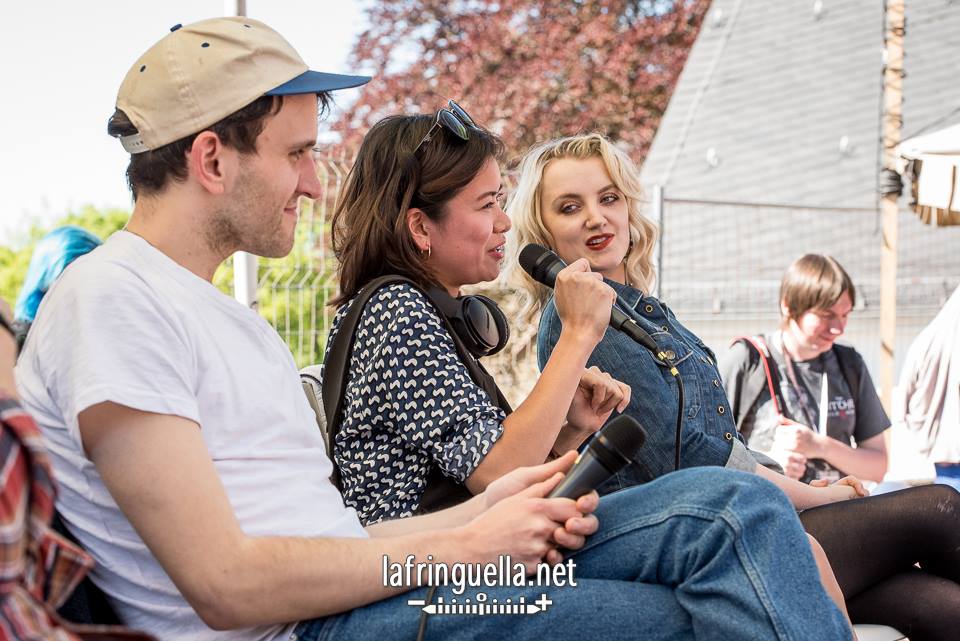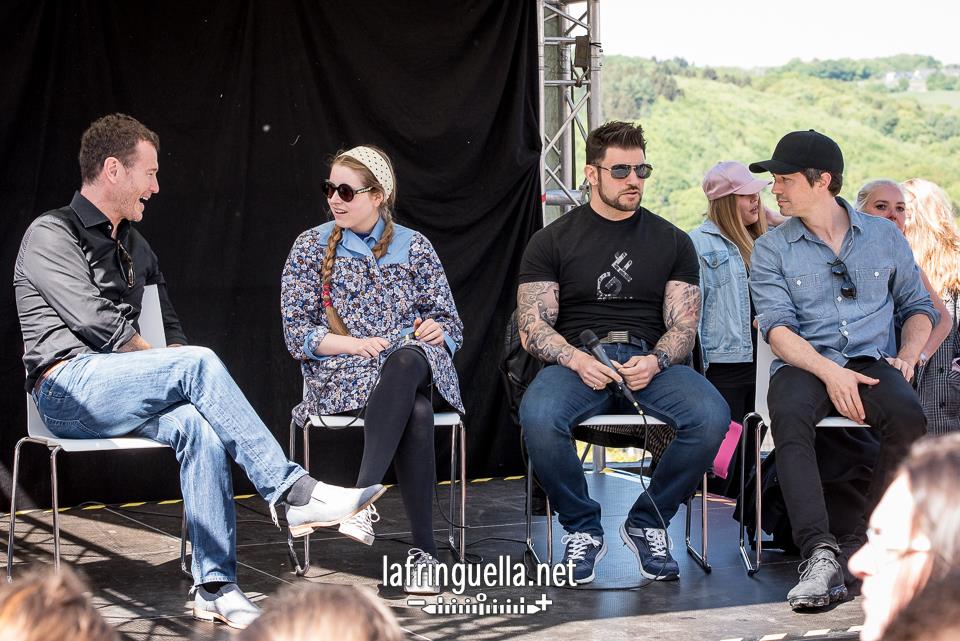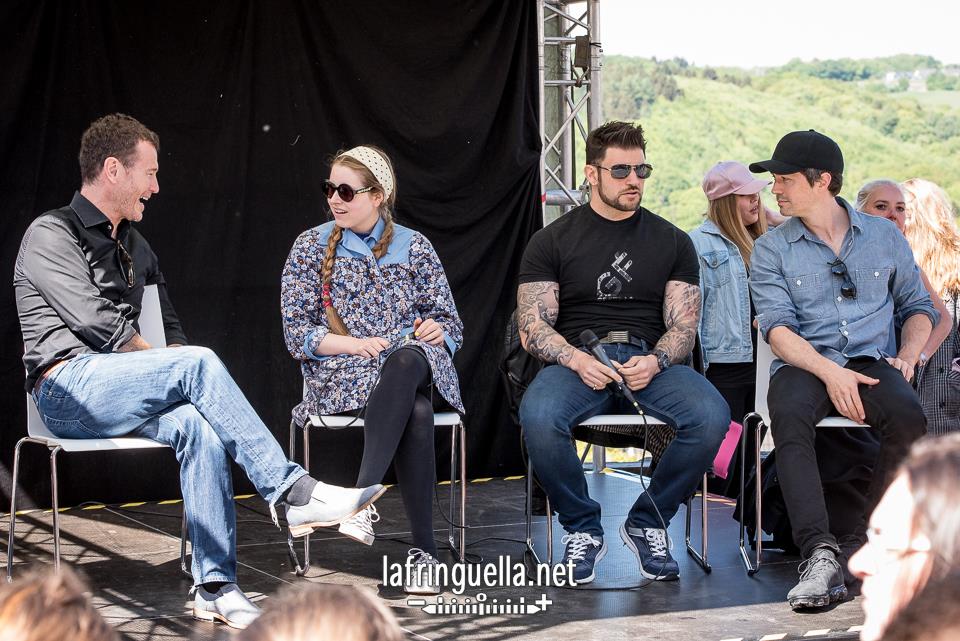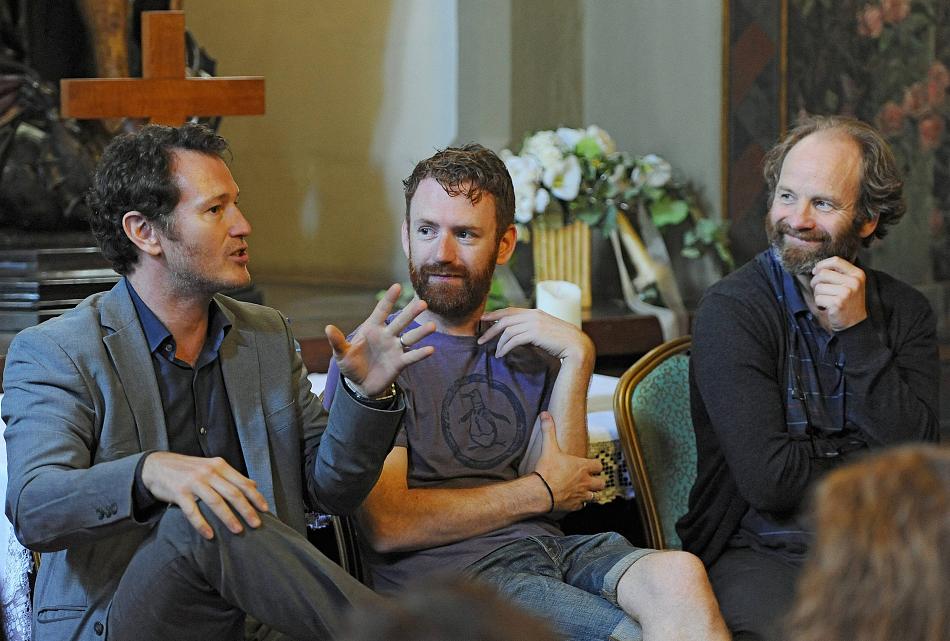 Chris Rankin, Chris Coulson and Stan Yanevski will be back, along with Afshan Azad (Padma Patil), Sean Biggerstaff (Oliver Wood) Jason Isaacs (Lucius Malfoy), Adrian Rawlins (James Potter) and Scarlett Byrne (Pansy Parkinson) for their next event in Austria this June (find out more here).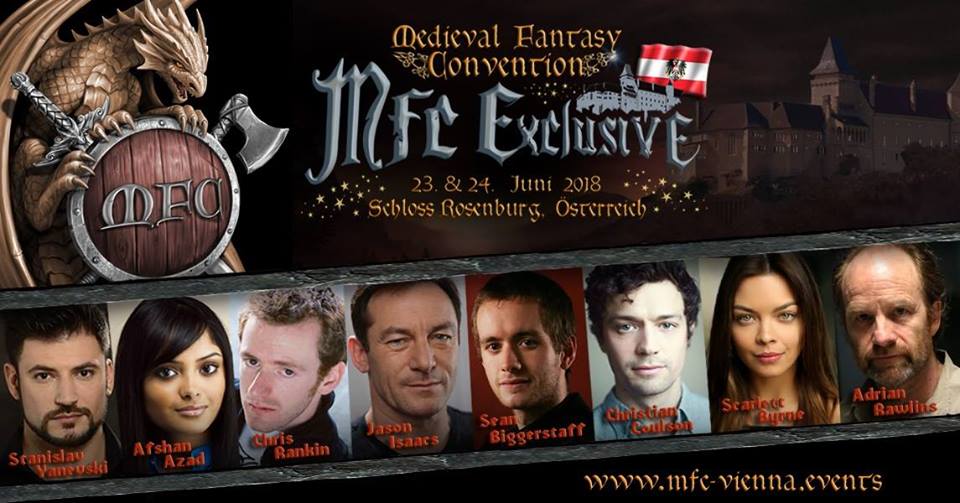 In other Potter event news, James and Oliver Phelps (the Weasley twins) launched the VIP event beginning the Harry Potter Expo in Milan this week. The news of the exhibition moving to Milan was announced at A Celebration of Harry Potter this year, where we were lucky enough to get a sneak peek at some of the items on display (take a look here).
 Eddie Redmayne (Newt Scamander) also made an appearance at a Mission:Possible event yesterday for The National Brain Appeal, raising money for The National Hospital for Neurology and Neurosurgery:
Dan Fogler will attend Phoenix Comic Fest 2018 (May 24th-27th), to meet fans and talk everything from Fantastic Beasts to Balls of Fury. Get tickets and more info here.
And don't forget – Wizard World Comic Con will return to Philadelphia from May 17th-May 20th, and Ezra Miller (Fantastic Beasts) will be in attendance. Get tickets here.
 Sons Of An Illustrious Father Share New Single When Things Fall Apart
Speaking of Fantastic Beasts star Ezra Miller, his band, Sons Of An Illustrious Father, debuted the video for their new track When Things Fall Apart this week, from their upcoming album Deus Sex Machina: Or, Moving Slowly Beyond Nikola Tesla, releasing June 1st. The band brings together Miller, Josh Aubin and Lilah Larson, and the three will go on tour in America this summer (tickets available here). Watch the new video below:
Miller was also announced at Cannes this weekend to be starring in upcoming Salvador Dali biopic, Dali Land, as the renowned artist himself. Read more from Cannes Film Festival here.
Jude Law to Star in Sherlock Holmes 3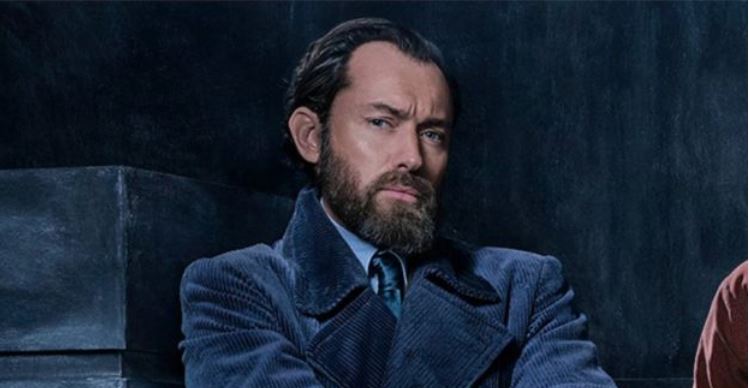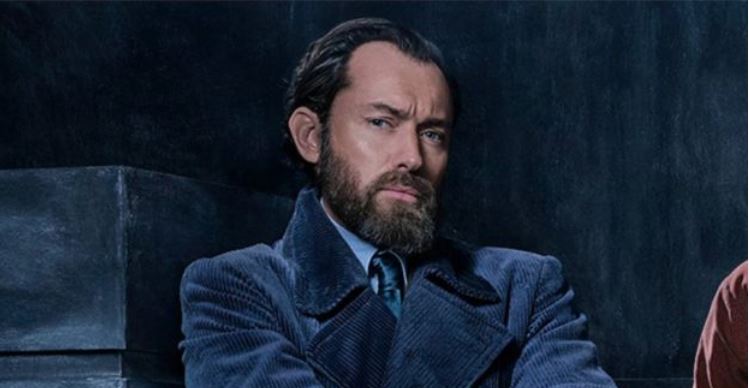 Jude Law (set to debut his role as Albus Dumbledore in Fantastic Beasts: The Crimes of Grindelwald) will reprise his role as another wise fictitious character, as he's set to return as sidekick Dr Watson for another Sherlock Holmes film alongside Robert Downey Jr's Holmes. Downey Jr will star in upcoming The Voyage of Dr Dolittle alongside many Potter and Fantastic Beasts actors.
The film will release on Christmas Day, 2020, so there's a while to wait, but in the meantime we'll hopefully have seen two more Fantastic Beasts films! Narcos co-creator Chris Brancato is set to write the script, but there's no confirmation on whether Guy Ritchie will be back to direct the third movie. Read more here.
David Thewlis in New Sci-Fi Thriller Series, The Feed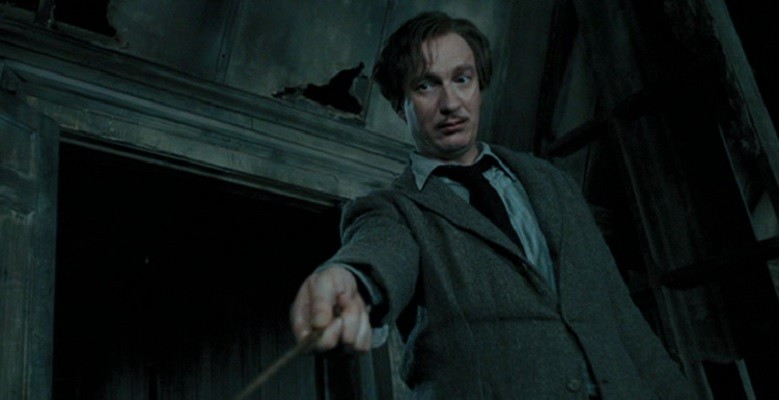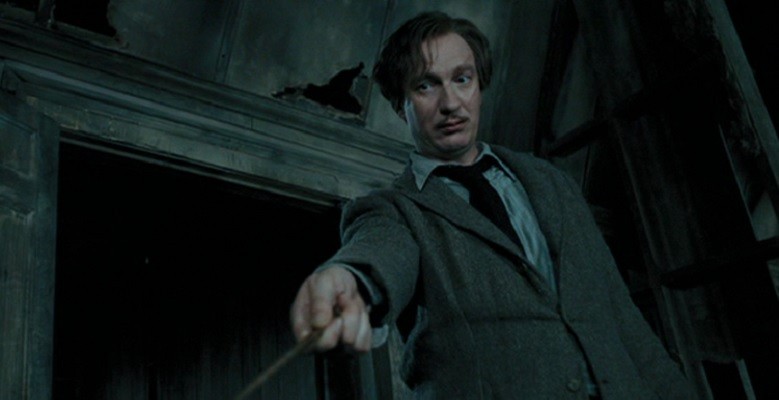 A new series starring Harry Potter's David Thewlis (Remus Lupin) will launch globally via Amazon Prime Video, Liberty Global and all3media next year. The Feed will be a 10-part "social media-infused sci-fi psychological thriller drama" (could they cram anymore genres in there?!), and will be set in London in the future:
"It centers on the British family of Lawrence Hatfield (Thewlis), the man who invented an omnipresent technology called The Feed. Implanted into nearly everyone's brain, The Feed enables people to share information, emotions and memories instantly. But when things start to go wrong and users become murderous, the family is driven apart as they struggle to control the monster they have unleashed."
Read more on the plot of the film, and Thewlis's costars, here.
Peaky Blinders Will Return for Season 6&7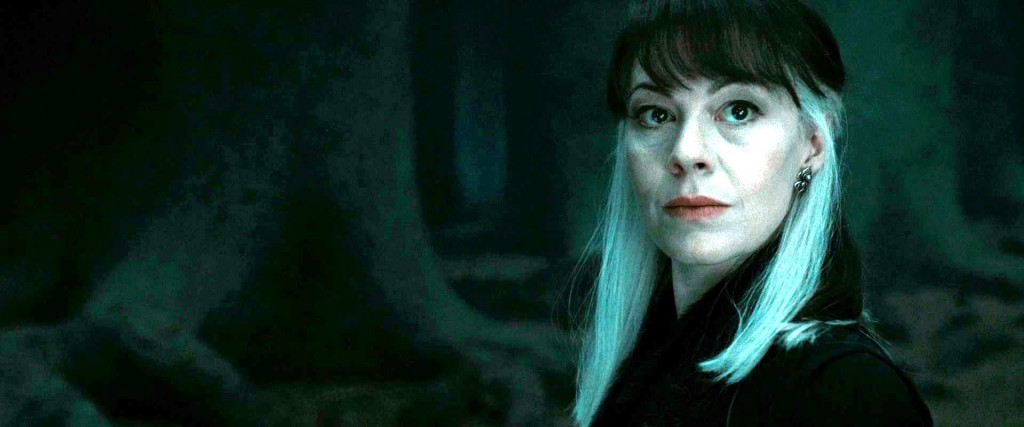 Peaky Blinders has been confirmed by creator Steven Knight to return for two more seasons. The show stars Harry Potter's Helen McCrory (Narcissa Malfoy) as Polly Gray, and Knight has also confirmed that talks are underway for a ballet version of the show. Read more here.
Julie Walters in Final Mamma Mia! Here We Go Again Trailer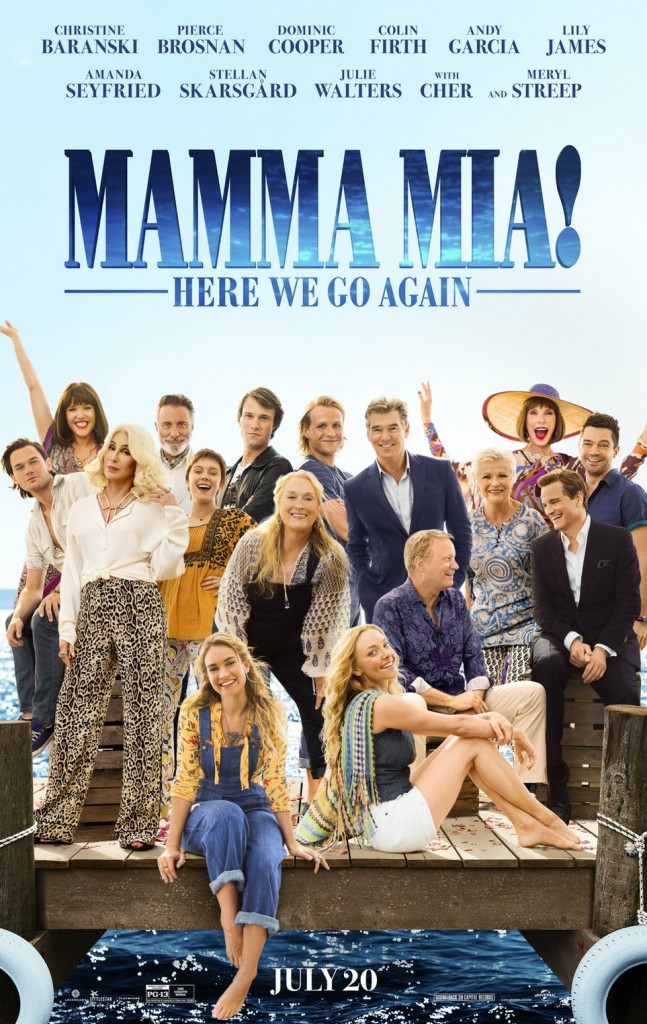 Mamma Mia! will return July 20th, and Harry Potter's Julie Walters will return – along with the core cast. The movie will include old ABBA songs not in the original, and as the band (which split in 1983) just announced their reunion, perhaps there'll be some new ones in there, too! See a new trailer below:
Timothy Spall in The Corrupted 
Timothy Spall will star in "contemporary crime thriller" The Corrupted, alongside Sam Claflin. The film tells the story of an ex-con trying to win back his family:
"Claflin will play an ex-con determined to win back the love and trust of his family. That's after his future was stolen from him by a crime syndicate run by Clifford Cullen (Spall), who has infiltrated the highest levels of politics, finance and police. Claflin's character finds himself caught up in a web of conspiracy and corruption centering around a land grab just before the Olympic Games in London."
Read more about the film here.
Matthew Lewis in Terminal
New thriller Terminal stars Harry Potter's Matthew Lewis, and is now available to watch on Amazon Prime, iTunes, On Demand, and can now be seen in theaters. The DVD will release June 26th.
The film also stars Margot Robbie, Mike Myers and Simon Pegg, and tells the story of a waitress (Annie, played by Robbie) who is pursuing her own devious master plan for revenge:
""In the dark heart of a sprawling, anonymous city, Terminal follows the twisting tales of two assassins carrying out a sinister mission, a teacher battling a fatal illness, an enigmatic janitor and a curious waitress leading a dangerous double life.  Murderous consequences unravel in the dead of night as their lives all intertwine at the hands of a mysterious criminal mastermind hell-bent on revenge."
Read more here, and watch a clip here.
That's all for this week! Catch up with last week's round-up here, and our theater round-up here.