Weekly Round-Up: Emma Thompson Joins 'Men in Black' Spinoff, a Trailer for 'Hunter Killer' with Gary Oldman, a Season 2 Air Date for Rupert Grint in 'Snatch' and More!
Jul 28, 2018
It's no surprise we've had another magic-packed week in the Wizarding World. The Crimes of Grindelwald cast interviews continued to role in after the film's second trailer premiered at San Diego Comic Con. There was discussion surrounding the new Chinese beast revealed in the trailer and what it implies for the future of the Fantastic Beasts films as well as a possible Fantastic Beasts-themed expansion at Universal Orlando. The upcoming LeakyCon announced two new special guests including Fantastic Beasts Dan Fogler and two new Wizarding World products were unveiled, including a 6000 piece LEGO Hogwarts Castle!
This week in our Harry Potter and Fantastic Beasts Actor's Round-up Emma Thompson will reprise her role as Agent O in the Men in Black spinoff, multiple updates from Gary Oldman's current film projects, an air date for season two of Rupert Grint's Snatch, a screening for Katie Leung in The Feast, and more!
Emma Thompson Reprises Role for Men in Black Spinoff
Emma Thompson, Hogwarts Divination Professor Sybill Trelawney, will be reprising her role in the yet to be named spinoff of the sci-fi action comedy Men in Black. Thompson will again play Agent O, from Men in Black 3, who was revealed to be running the show behind big guns Will Smith and Tommy Lee Jones, who won't appear in this new installment. Thompson joins Chris Hemsworth, Liam Neeson, Tessa Thompson, and Rafe Spall in the spinoff, which has already begun production in the UK and is planned for a 2019 release.
Updates on Gary Oldman's Film Projects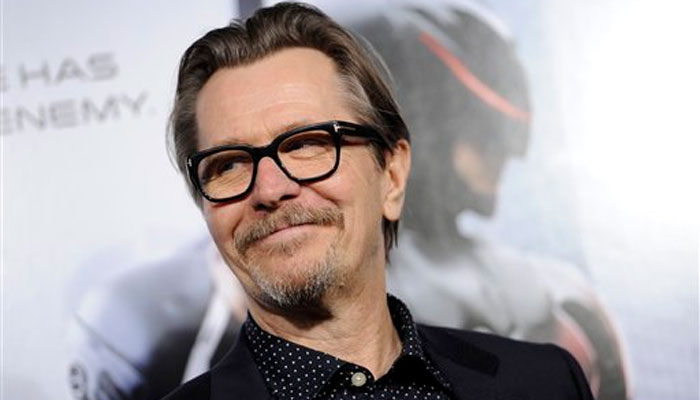 Flying Horse, the upcoming film written, directed and starring Oscar winner, Gary Oldman, Harry Potter's Sirius Black, was recently announced as the recipient of a $5 million tax credit by the state of California. According to Deadline Oldman had this to say about keeping production of the film, which is based on the true story of the photographer who developed the motion picture, in Hollywood's home state,
"Everyone knows incentives are a critical part of the industry these days, as we all find ourselves seeking and comparing the best options available for each film,[…]Without the state's tax credit program and support from the California Film Commission, the Governor and our lawmakers, it is a certainty that we would not be able to shoot this essential California story in California,[…]My colleagues and I are simply thrilled for the opportunity to bring this story home."
There's no word yet on when to expect Flying Horse in theaters, but we look forward to seeing Gary Oldman again in front of the camera as well as his work behind it.
Oldman also stars in the upcoming military thriller Hunter Killer based on the book Firing Point by Don Keith and retired naval officer George Wallace. Here's a synopsis of the plot and a new trailer for the film that opens in theaters October 26.
"Amid heightened tensions between the US and Russia, a new generation of highly sophisticated nuclear attack subs called hunter killers prowl the murky depths. When the Russian president is captured by his rogue general, an untested American submarine captain (Butler) teams up with an elite group of Navy SEALs to save him. Now the Americans and Russians must work together to avoid worldwide disaster."

Oldman has also been cast opposite Amy Adams in the psychological thriller The Woman in the Window, the film adaptation of author A.J. Finn's New York Times bestseller by the same name. The story is about a woman who is home bound, living in New York City, who spends much of her time spying on her neighbors. Oldman plays the family patriarch in the film.
Snatch with Rupert Grint Gets a Season 2 Air Date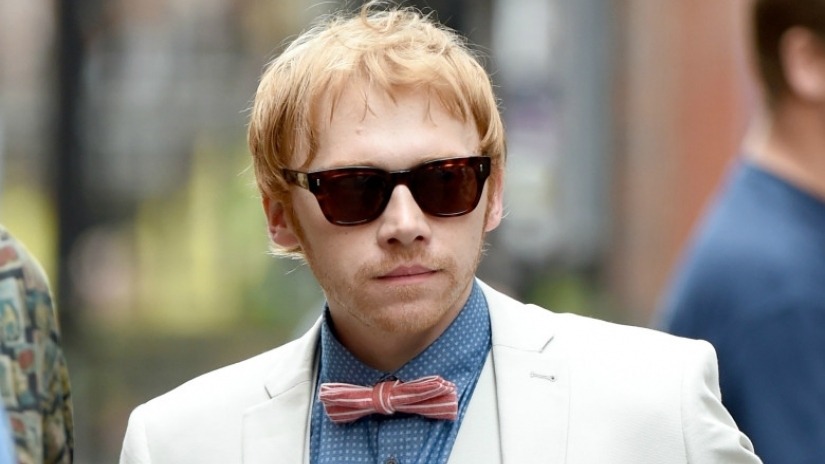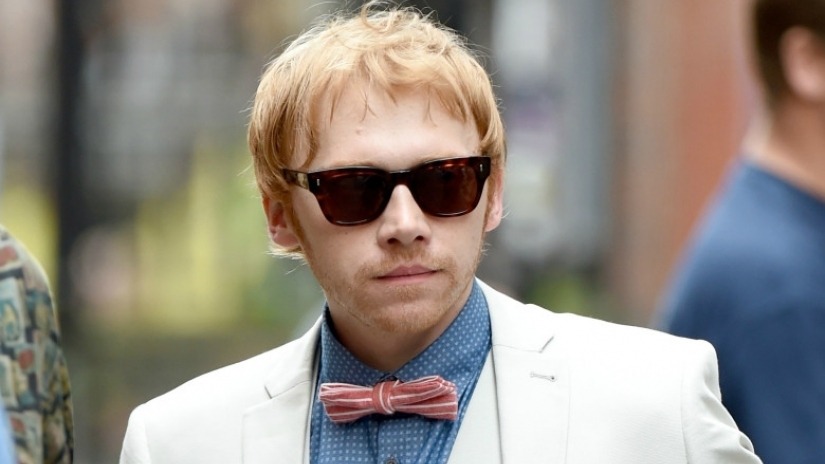 Snatch, the Sony Crackle comedy-drama series starring Potter's own Rupert Grint, Ron Weasley, has announced a premiere date for its 10-episode sophomore season. In case you missed him in season one, Grint plays well-to-do partner-in-crime Charlie Cavendish-Scott in the show based on the film by the same name. The second season was filmed on Spain's Costa del Sol where the Hill Gang have made some local enemies that they attempt to outsmart in order to take over their territory. Season two of Snatch premieres on the free streaming network Crackle September 13.
The Feast with Katie Leung Screens at LA Shorts Fest
Film festival season has kicked into high gear and short film The Feast starring Harry Potter's Cho Chang, Katie Leung, is screening next week at the 22nd Annual LA Shorts International Film Festival. The film, which was developed and produced by Gaelle Mourre and Michelle Fan, and based on the short story by L.P. Lee, is about a young girl from an underprivileged community who is invited to the home of the wealthiest man in the land, a visit she hopes to transmute into a career opportunity. Congratulations to Leung on this upcoming event:
Jude Law in Sherlock Holmes 3 Jude Law, who spent last weekend at San Diego Comic Con talking up his role as the younger Albus Dumbledore in Fantastic Beasts: The Crimes of Grindelwald, may be headed to the set of Sherlock Holmes 3 in the near future. In May it was announced by Entertainment Weekly that fans could expect a third installment of the series sometime in the next couple of years, and recently Law's co-star Robert Downey, Jr tested out fans' excitement levels with a post from his Instagram account. Sherlock Holmes 3 is targeting a December 2020 premiere.
Jessica Williams' 2 Dope Queens Gets Four New HBO Specials
One of the newest members of the Wizarding World, former Daily Show correspondent Jessica Williams, who's set to play Ilvermorny Professor Eulalie Hicks in Fantastic Beasts, will bring a second round of her 2 Dope Queens specials to HBO in 2019. The first four-episode series based on her hit podcast with comedy partner Phoebe Robinson, premiered earlier this year to rave reviews. Look for new 2 Dope Queens on the premium network sometime in 2019 and for Williams, who is a friend of J.K. Rowling's and shares a birthday with her on July 31, in Crimes of Grindelwald November 16.
A Sneak Peek at David Tennant in Camping
David Tennant, who's best known to Potter fans as Death Eater Barty Crouch, Jr., rarely misses a week on the Leaky round-up due to his lengthy roster of projects. One of those roles is in the upcoming HBO comedy Camping where he plays obedient husband Walt opposite Jennifer Garner and friends on a nature trip to celebrate his 44th birthday. Take a look at the recently released trailer for the eight-episode sitcom below which airs Sunday October 14:
From executive producers Lena Dunham and Jenni Konner, starring Jennifer Garner and David Tennant, Camping premieres October 14 on HBO

?????????????????????????????????????? pic.twitter.com/k5a2ospc8b

— David-Tennant.com (@davidtennantcom) July 27, 2018
Interview with Brendan Gleeson on His Directorial Debut
Brendan Gleeson, best known to Potter fans as Auror Mad-Eye Moody, recently discussed his directorial debut on the film Psychic with the Irish Film and Television Network (IFTN). Here's some of what he had to say about the experience and what a family affair it truly was. Along with Gleeson, the film starred his two sons, Brian and Domhnall, the later who's known in the Potterverse as Bill Weasley. In addition, the screenplay was written by his son Rory and the music was composed by a fourth son, Fergus. Here's the synopsis of the film according to IFTN ,
"Psychic is a story of a charismatic psychic (Brendan Gleeson) who is forced out of retirement by his two manipulative sons (Domhnall and Brian Gleeson) and taken on the road. The last obstacle to gaining a large cult following is a TV show host (Ingrid Craigie) determined to bring them down. A light and dark tale of family showmanship and the suspension of disbelief."
Is it possible all along that Brendan Gleeson had a secret desire to be cast as Hogwarts Divination Professor!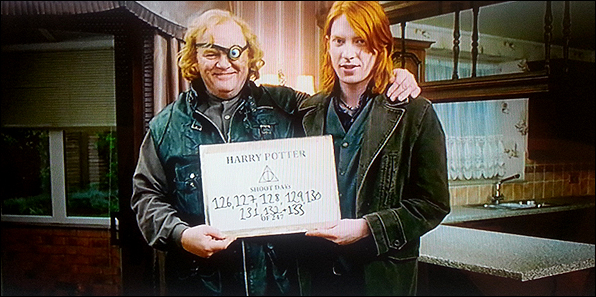 Gleeson had this to say about working with his family on the project,
'It was difficult enough because everybody's pretty fiercely professional in their own way and it was crossing into family lines and talking about family. It was one of the reactions that we got, was that, 'God damn, it's so weird, you all look the same.' and all this stuff. It was an interesting one. It wasn't as simple as I thought it might be, and at the same time, I thought it was hugely enjoyable. Obviously, it was great. We were down in Galway at the weekend, and it was just fantastic to be involved in something because we did pour a lot into it. I'll put it that way, and we didn't always see eye to eye on what way that things should be, but I got a great kick out of it, I have to say."
And continued on about playing the father to his real life sons on film,
"I think visually, we didn't have to over-egg it because they're looking back at you, you're looking back at yourself… Yes, I think that was certainly in the room and there were things that were happening between them, I noticed it most where I was watching Brian and Domhnall go at it, and there's a couple of things in that, that just came because they were brothers. That was a huge joy. That's where you get every gift because you're saying, 'That particular reaction would not have been the one that somebody who was pretending to be a brother would know.' You get a few gifts that way, and then against that, obviously me being the dad and the director, that's a little bit of a difficulty that you have to negotiate…"
Psychic is set to air on Sky Arts in early 2019. Gleeson's  full interview with IFTN can be found here.
That's it for this week from the Harry Potter and Fantastic Beasts casts on screen, but stay tuned for our next theater round-up for news from the stage. ICYMI-you can take a look at last week's Actor's Round-up here. There's never a shortage of news from the Wizarding World!