Weekly Round-up: John Williams to hold Anniversary Concert, Interviews with Matthew Lewis, Chris Rankin, Dan Fogler & More!
Aug 12, 2018
This week in Wizarding World news, Pottermore and Entertainment Weekly offered us our first look at the baby Nifflers in Fantastic Beasts: The Crimes of Grindelwald, Entertainment Weekly released a photo of Newt, Theseus and Leta, Natalie Dormer was announced as the 'A History of Magic' exhibition companion audiobook reader and Warner Bros Studio Tour announced their Halloween plans.
We also released our interview with Potter-inspired charity Transfiguring Adoption, our trailer reaction video, and PotterCast released their Crimes of Grindelwald trailer reactions. To top it all off, the biggest LeakyCon of all time took place in Dallas this weekend, so stay posted for exclusive interviews and coverage of panels at the event!
This week's round-up brings news of new roles for Eddie Redmayne and Ellie Darcy-Alden, trailers for Natalia Tena and Fiona Shaw, John Williams' 40th anniversary concert at the Hollywood Bowl, interviews with Chris Rankin, Dan Fogler, Matthew Lewis and Domhnall Gleeson, a competition to win tickets to the red carpet premiere of The Children Act with Emma Thompson, and more:
A Dark New Role in the Works for Eddie Redmayne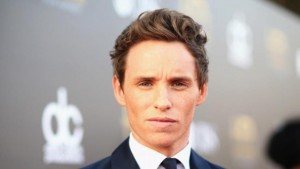 Fantastic Beasts star Eddie Redmayne makes our round-up again this week with a new project that takes him a far cry from gentle beast-loving magizoologist Newt Scamander. According to Deadline  Redmayne is in negotiations to play the lead role in the thriller The Good Nurse, a true story based on the novel by Charles Graeber about a serial killer deemed "The Angel of Death" who was implicated in the deaths of 300 patients over 16 years in nine separate hospitals in New Jersey and Pennsylvania. Talk about a versatile actor; this role couldn't be any further from the Newt Scamander we know from Fantastic Beasts! We look forward to seeing Redmayne tackle this challenging role and bringing you updates on the process.
Matthew Lewis Reveals his Favorite Harry Potter Film
Matthew Lewis, Harry Potter's Gryffindor pal and DA warrior Neville Longbottom, made an appearance recently at Tampa Bay Comic Con and revealed his choice of favorite Harry Potter film. Lewis told the audience modestly that Deathly Hallows Part 2 wins the contest for him, simply because he spent the most time on camera in that installment, so who can blame him? Lewis had this to say about the experience,
'I think as an actor you always want to feel like the character you're playing has some impact on the story, where it's going, and I definitely felt like that in the final film.[…]'There was a lot of action stuff in there, which I'd not really had a whole amount to do previously,' he said. 'It was a lot of fun working with the stunt team. We worked a lot on the 007 sound-stage at Pinewood Studios where they film the James Bond movies. That's where we built the bridge that we blew up. It was pretty cool. A lot of fun.'
You can read more about Lewis's years on the Harry Potter set from Leaky's visit to Planet Comicon earlier this year here.
Matthew Lewis on what his favorite #HarryPotter movie was @TampaComicCon pic.twitter.com/U5vN8SMZ5v

— Veronica Brezina (@TBBJVeronica) August 4, 2018
An Anniversary Concert for John Williams
Award-winning composer John Williams, the maestro responsible for the scores of Harry Potter and the Sorcerer's Stone and Harry Potter and the Prisoner of Azkaban, including of course the iconic "Hedwig's Theme", will perform at the Hollywood Bowl August 31-September 2 to mark the 40th anniversary of his debut at the venue. In addition to the music of Harry Potter, attendees are sure to hear other familiar themes from his prestigious roster of work, including the music from Star Wars, Raider of the Lost Ark and ET, The Extraterrestrial. Tickets for the event are still available and can be purchased on the Hollywood Bowl website.
A New Trailer for Natalia Tena in Origin
Natalia Tena, known for her place in the Potterverse as auror Nymphadora Tonks Lupin, will appear in the upcoming YouTube sci-fi drama Origin, alongside Potter alum Tom Felton. The series, which premiered a trailer at their panel last month at San Diego Comic Con, has released another preview featuring Tena's character Lana, one of the passengers fighting for survival aboard a ill-fated spacecraft heading for a distant planet. Get a closer look at Tena in this new trailer:
Pre-LeakyCon Interviews with Dan Fogler and Chris Rankin
LeakyCon weekend is upon us in Dallas,Texas and local media outlet I Live in Dallas got a couple of pre-con interviews with two of the weekend's most special guests.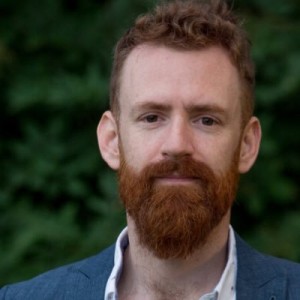 Their first conversation was with Chris Rankin, who played Percy Weasley in the Harry Potter films. Rankin discussed his thoughts on why Percy was "such a git" as Ron used to say, growing up on the Potter set with some of the most acclaimed actors in the industry, and what it was like to eat in Hogwart's Great Hall. He told this story about getting his first wand,
"When we got to the battle scenes [in The Deathly Hallows] I was very ceremoniously handed a wand by a prop man. Honestly, there are hundreds of these things for the extras and I just assumed that someone had handed me a twig. I didn't think anything of it until a couple of years later when I was doing a signing at a convention and someone came up to me with a collector's edition of Percy Weasley's wand. It completely took me back, that my wand existed! I had no clue. This guy just turned up with a box that had a nice little plaque on it and I was like, 'That's my wand!' So much thought had gone into the process that this was the wand Percy was meant to have…"
Next they had the privilege of speaking to Mr. Dan Fogler, Fantastic Beasts No-Maj Jacob Kowlaski. Fogler talked to I Live in Dallas about his roots around baking in Brooklyn, working with all of those CGI Beasts and his favorite bloopers from the first film. He also discussed one of the most Fantastic Wizarding World theories involving his character,
"In the books there is a famous quidditch player named Quinton Kowalski. Quinton is basically the male version of Queenie and of course he has my last name. I am very curious if this guy is a grandkid or something. It seems like eventually my bloodline gets into the wizarding world somehow. If you go down that Quinton Kowalski timeline then who knows?"
Stay tuned for more interviews with Rankin and Fogler direct from LeakyCon. In the meantime, their full interviews with I Live in Dallas can be found here:  Rankin Fogler  
The Flash with Ezra Miller to Begin Production Next Year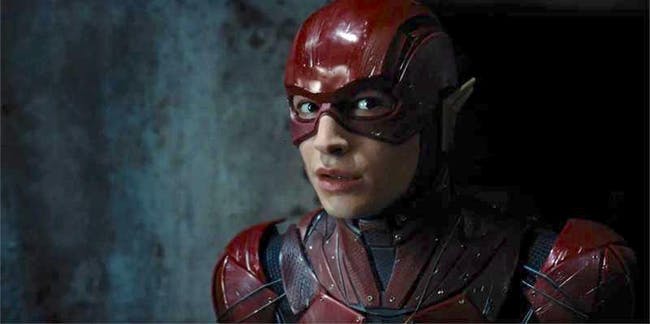 DC fans will glad to hear that after numerous creative changes, The Flash film, starring Ezra Miller as the scarlet speedster Barry Allen, looks like it will begin production in early 2019, according to Revenge of the Fans. Miller, who makes his place in the Wizarding World as Fantastic Beasts resident Obscurus Credence Barebone, will be back on screen in November in Crimes of Grindelwald after his supposed demise in the first Fantastic Beasts film. If Credence, who appears to have a very interesting part the plot, survives the sequel, filming for number three would likely take place next summer, so the production schedules for the two franchises seem to be compatible. No surprise there since both are Warner Bros films.
A Trailer for Lizzie with Fiona Shaw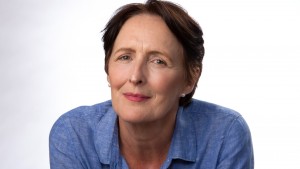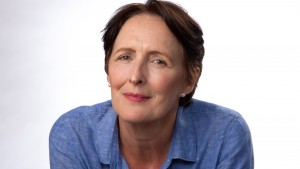 Fiona Shaw, Aunt Petunia Dursley, and MI6 boss Carolyn Martens on the Emmy-nominated new BBC America series Killing Eve, plays another strong female role in the highly anticipated new take on the Lizzie Borden murder tale, Lizzie. Shaw stars opposite Kristen Stewart and Chloe Sevigny as Borden's stepmother in the film that premiered to positive festival reviews and is due out in theaters September 14. Unfortunately, we just get a glimpse of Shaw in the trailer below. It's probably a good thing Harry didn't see it–it may have given him some ideas…
Domhnall Gleeson Talks The Little Stranger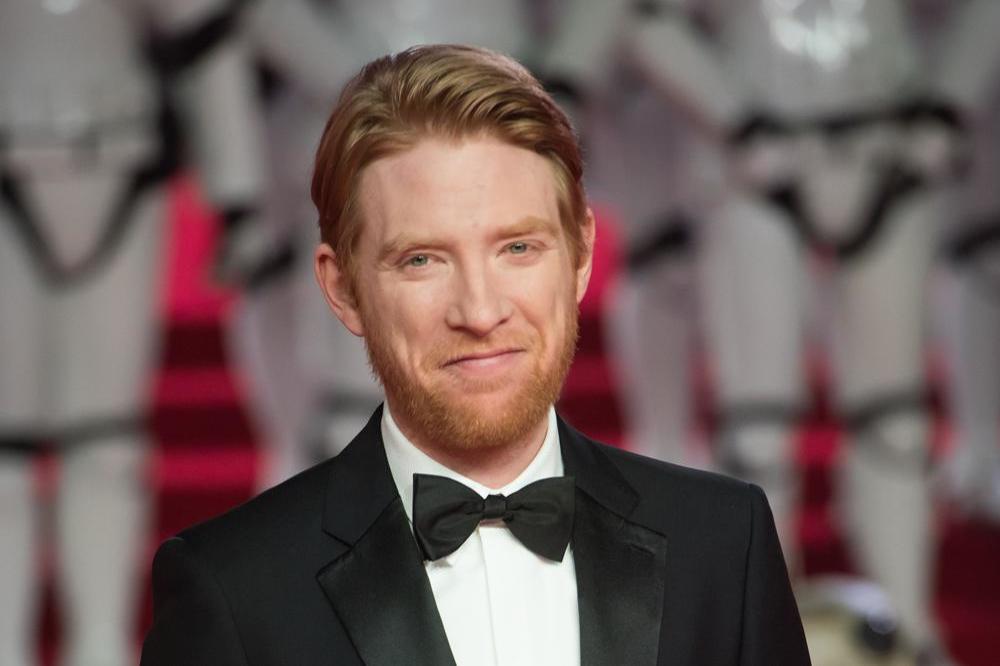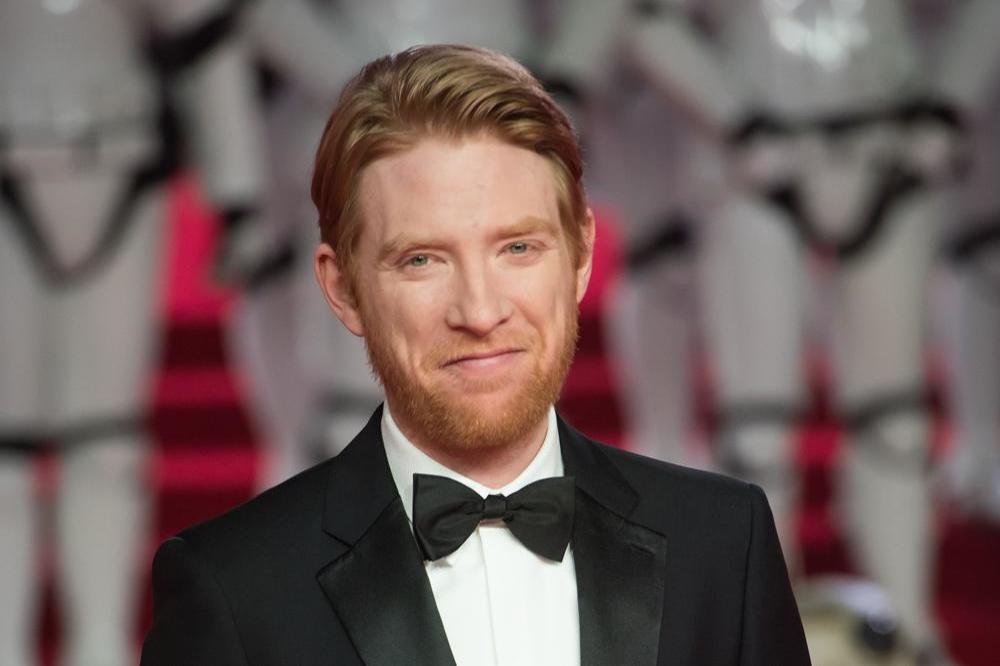 Domhnall Gleeson, Harry Potter's Bill Weasley, stars in the upcoming supernatural thriller The Little Stranger, based on the 2009 gothic novel by the same name. In this period film Gleeson plays Dr. Faraday, a physican who comes to treat a patient at a haunted estate, one he visited as a young boy. Gleeson, who has also proven to be a versatile actor since his Wizarding World days, playing everything from a villain in Star Wars, to Mr. McGregor in Peter Rabbit, told Independent Culture in an exclusive interview about the film, that it's a combination of romance, psychological thriller and ghost story,
"There is an energy about the film that is constantly changing."
A trailer plus cast interviews can be seen on Independent Culture here. The Little Stranger opens in theaters September 21.
London Film Festival Premiere for Stan and Ollie with Shirley Henderson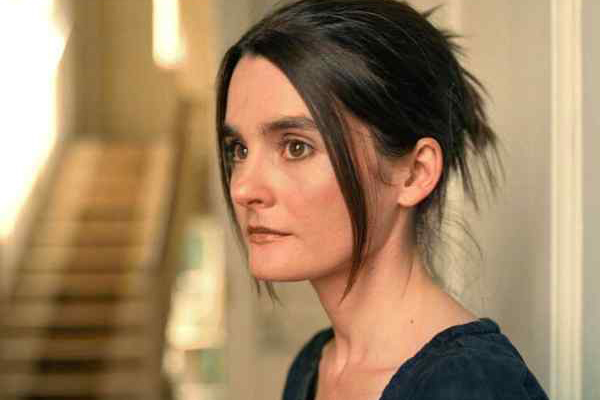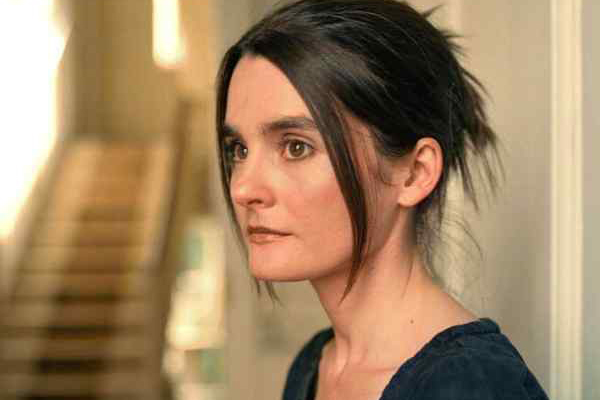 Shirley Henderson, the Olivier Award winning actress who is best known as Moaning Myrtle in the Harry Potter films, portrays the wife of Stan Laurel in the long awaited biopic of the 1920's comedy duo Laurel and Hardy, Stan and Ollie. The film, which is due out in theaters early next year, will premiere on closing night of the BFI London Film Festival in October.
Win Tickets to the Premiere of The Children Act Starring Emma Thompson
CountryLife is giving away a pair of tickets to the red carpet premiere of The Children Act starring the brilliant Emma Thompson who played Divination Professor Sybill Trelawney in the Harry Potter films. In her latest project, that's receiving acclaim prior to its release, Thompson portrays a judge who must rule on a case about a teenager whose parents are against him having a life-saving blood transfusion for religious reasons. The premiere will be held in London on Thursday August 16. Entry form for a chance to win can be found here. Get a preview of Thompson's performance below:
A Television Series for Ellie Darcey-Alden
Ellie Darcey-Alden, known to Potter fans as young Lily Evans in Harry Potter and the Deathly Hallows Part 2, and recent special guest at LeakyCon, will be seen on the small screen next year in the British drama Remnants. Darcey-Alden plays a regular character named Alice in the 13-episode first season of the program described as follows by IMDB:
"After the fallout of World War Three, a group of young people try to survive in a war-torn world whilst being haunted by their pasts and under threat by the R.A.O.C, a Russian rebel group of soldiers."
The show is in pre-production so we hope to hear more about her role later this year. In the meantime, you can see she had just as much time hanging out with the other Wizarding World actors at LeakyCon as the fans did:
It was lovely meeting you today @mrdanfogler ! pic.twitter.com/c6P607vWMy

— Ellie Darcey-Alden (@Elliedalden) August 12, 2018
Ralph Fiennes Eyed for Third Kingsman Film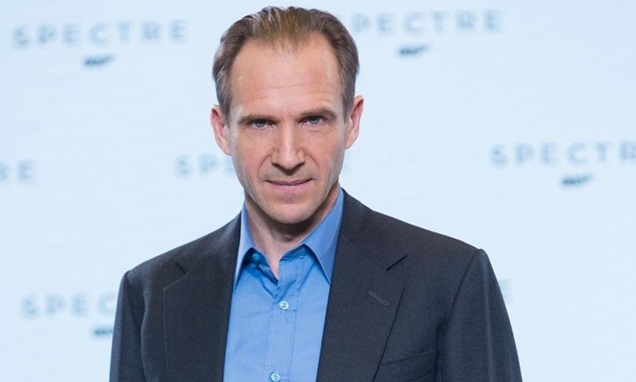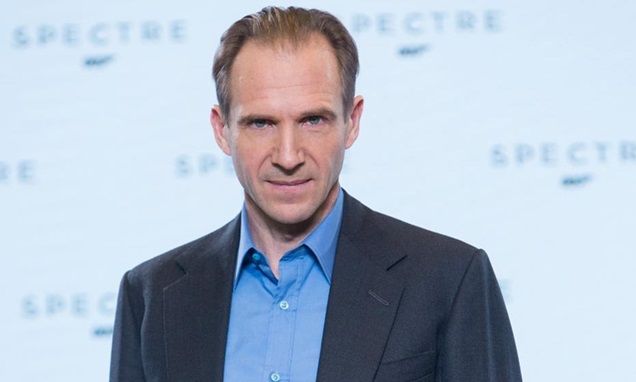 The actor who played He Who Must Not Be Named in the Harry Potter films, Ralph Fiennes, may need some dark magic for a role in the third installment of the Kingsman series. According to We Got That Covered, Fiennes is being eyed to play the ringleader of an older group of Kingmen in the spy action-comedy based on The Secret Service comics by Mark Millar and Dave Gibbons. The script is currently in the works and production is predicted to begin early next year.
That's all for this week! Read last week's round-up here, and this week's theater round-up here.