Weekly Round-Up: A New Film and TV Project for Emma Thompson, A First Look at Rupert Grint in 'The ABC Murders', Tom Felton in James Arthur's Latest Video and More!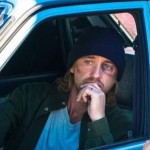 Oct 28, 2018
It's been a week of special exclusives at Leaky! We had the opportunity to attend the launch event for the Cursed Child soundtrack with composer Imogen Heap at the Palace Theatre and we were finally able to reveal news of our contribution to the upcoming special Harry Potter and Fantastic Beasts issue of Newsweek, which hits newsstands October 30! There was also more Fantastic Beasts TV spots , music from the film, and interviews released as we approach the premiere of Crimes of Grindelwald, and EW dug into the vault for some unseen art concepts and interviews from Harry Potter.
This week in our Harry Potter and Fantastic Beasts actors round-up we have a new big and small screen project for Emma Thompson, an official first look at Rupert Grint in the ABC Murders, Jude Law in a trailer for his next film after Crimes of Grindelwald, Tom Felton featured in a new music video, Johnny Depp and James Pattinson co-star in an upcoming movie, Jessica Williams cast in a romantic comedy series and more!
Two New Projects for Emma Thompson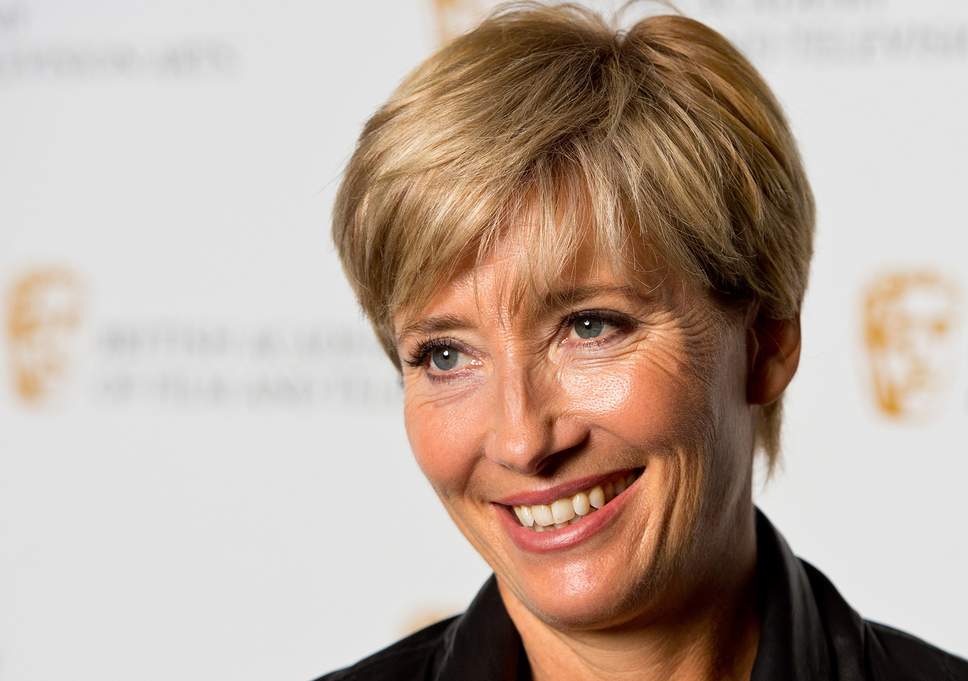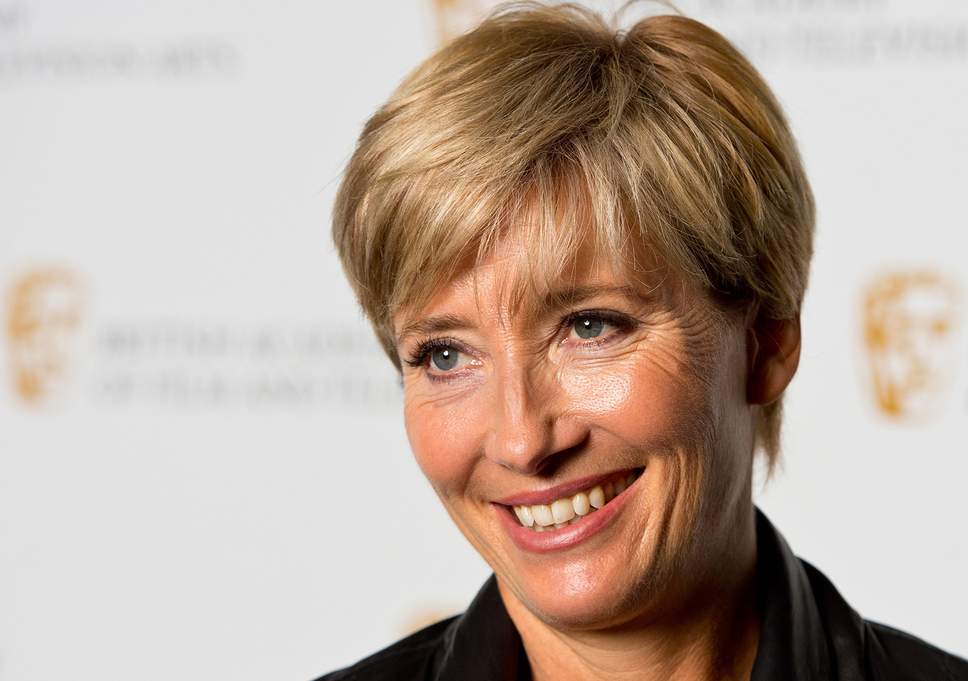 Emma Thompson, Divination Professor Sybill Trelawney will be joining Frank Dillane, who's known to Potter fans as Hogwarts student Tom Riddle in Half Blood Prince, in the upcoming comedy How to Build a Girl based on Caitlin Moran's autobiography by same name set in the mid 90's about a teen, Johanna Morrigan, who reinvents herself to become a rock music critic. Thompson will play Morrigan's editor at a music magazine. Dillane's role has yet to be announced but production has begun in the UK with a 2019 estimated release date.
Thompson has also been cast in the leading role of the upcoming six-episode dystopian series Years and Years, described this way by Deadline,
"The family drama, which is set in Manchester, converges on one crucial night in 2019. The story will then accelerate into the future, following their lives and loves over the next 15 years as Britain withdraws from Europe, America becomes a lone wolf, China asserts itself, and a new world begins to form."
Thompson plays Vivienne Rook,  
"an outspoken celebrity turned political figure whose controversial opinions divide the nation. She's a new breed of politician, an entertainer, a rebel, a trickster, and her rise to power leads us into an unknown future."
Years and Years is being developed for BBC One and HBO.
A Official Look at Rupert Grint in BBC One's ABC Murders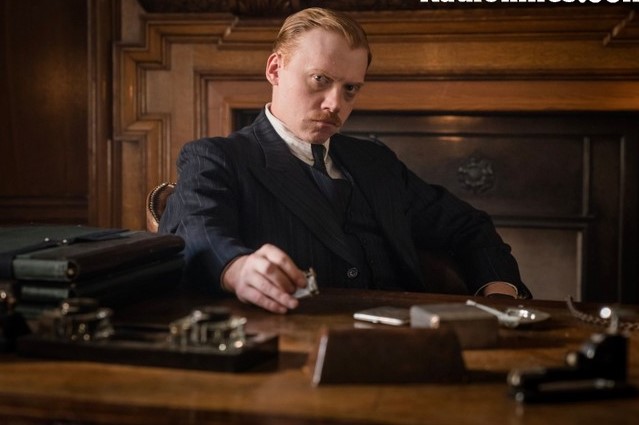 Fans will find Rupert Grint on screen next in the upcoming BBC adaptation of Agatha Christie's ABC Murders as Inspector Crome, alongside his co-star John Malkovich, as renowned detective Hercules Poirot. Leaky posted some on set shots of Grint last summer but the RadioTimes has recently revealed the first official image of our favorite ginger as the Poirot skeptic of the ABC Murder police investigation team. You can see Grint in the three-part ABC Murders when it airs this Christmas on BBC One.
A First Trailer for Vox Lux with Jude Law
If you can't get enough of Jude Law as young Albus Dumbledore in Crimes of Grindelwald out next month, the actor can be seen in another big screen role this fall in the upcoming musical drama Vox Lux starring Oscar winner Natalie Portman. Portman plays Celeste who is described by Deadline as,
A "foul-mouthed pop savior" who  "is mounting a comeback after a scandalous incident almost derailed her career" and "must overcome her personal and familial struggles to navigate motherhood, madness and monolithic fame."
Law plays the role of Celeste's manager. Take a look at the first trailer for the film below which premiered at the 75th Venice International Film Festival on September 4, 2018. It is scheduled to be released on December 7, 2018.

You can also see Law, alongside Fantastic Beasts co-star Eddie Redmayne, discuss his role as Dumbledore in his recent appearance on the Graham Norton Show.
Tom Felton Featured in New Music Video
Tom Felton, who played Harry Potter's Slytherin nemesis Draco Malfoy, stars in a new music video from British singer songwriter James Arthur. Arthur, winner of the ninth season of the XFactor, released the single "Empty Space" earlier this week and revealed that Felton would be featured in the video:
I'm hugely grateful to @TomFelton for appearing in my brand new video for Empty Space and giving such a brilliant performance. What an honour mate! Thank you. #EmptySpace #ComingSoon pic.twitter.com/HmjVAhTUD9

— James Arthur ? (@JamesArthur23) October 25, 2018
According to Capital FM, Arthur said this about choosing Felton for the project,
"Thankfully I didn't have to be in this video, normally it's a stressful process, getting shots approved. Luckily we landed Tom and he is one of my favourite actors, everyone is a fan of Harry Potter. He was perfect for the song."
Congratulation to Tom Felton who can also be seen in the YouTube original series Origin on November 14.
Johnny Depp and Robert Pattinson to Star in Waiting for the Barbarians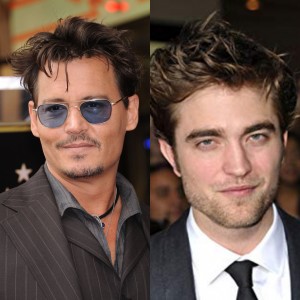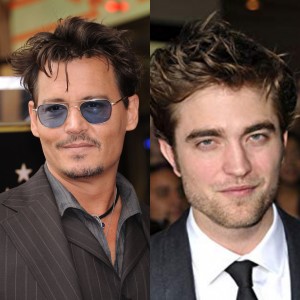 It looks like Dark Wizard Gellert Grindelwald will be co-starring on screen with Cedric Diggory (which sounds like it could be an episode of Doctor Who) in the upcoming film adaptation of the 1980 novel Waiting for the Barbarians. The story follows a British magistrate of a small colonial town who has begun to question his loyalty to the British Empire. Johnny Depp plays Colonel Joll, an officer in the Empire's army who visits the frontier territory to interrogate outsiders who have been taken prisoner and discover information on their plans to raid the Empire's settlements. To the displeasure of the magistrate, Joll uses brutal, tortuous tactics with the "barbarians". Doesn't sound like a stretch from Depp's Fantastic Beast character. Wonder if we'll see the Elder Wand in his holster? Robert Pattinson plays Mandel, a warrant officer for the Empire sent to replace the magistrate's position after he has been charged with treason.
Waiting for the Barbarians is the first film being developed for Depp's production company Infinitum Nihil in partnership with producer Andrea Iervolino's TaTaTu, a digital platform that rewards users for watching premium content utilizing blockchain technology which makes it possible to fully validate the identity of our users and certify 100% of video views in part in an effort to help content creators monetize their work.
Jessica Williams Cast in Hulu Series Four Weddings and a Funeral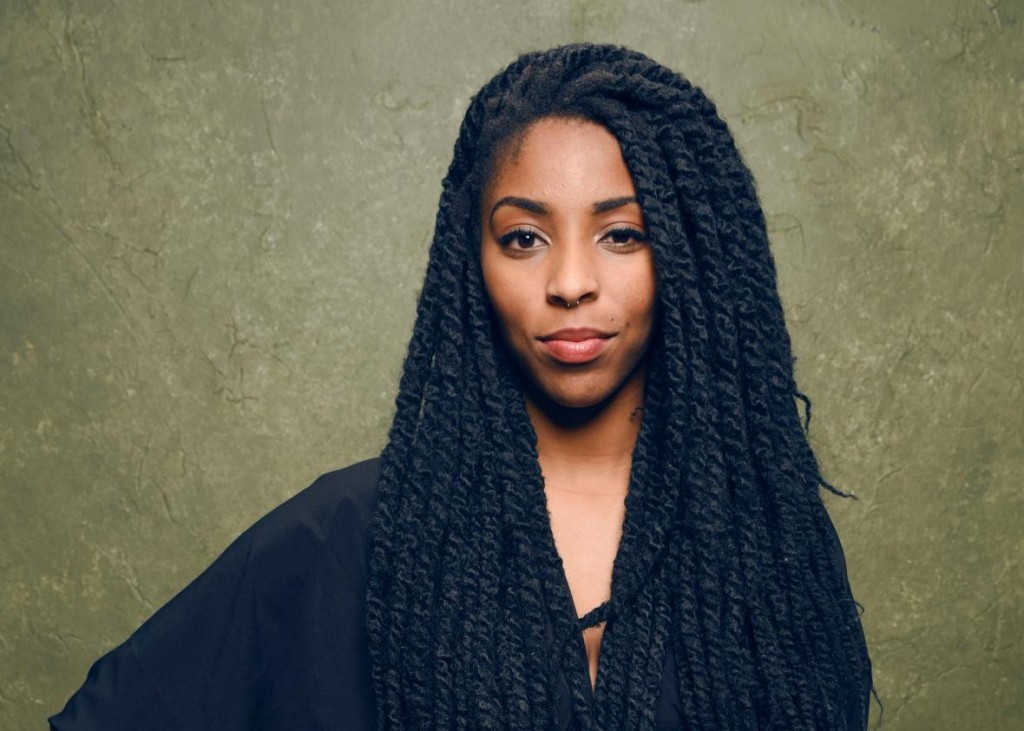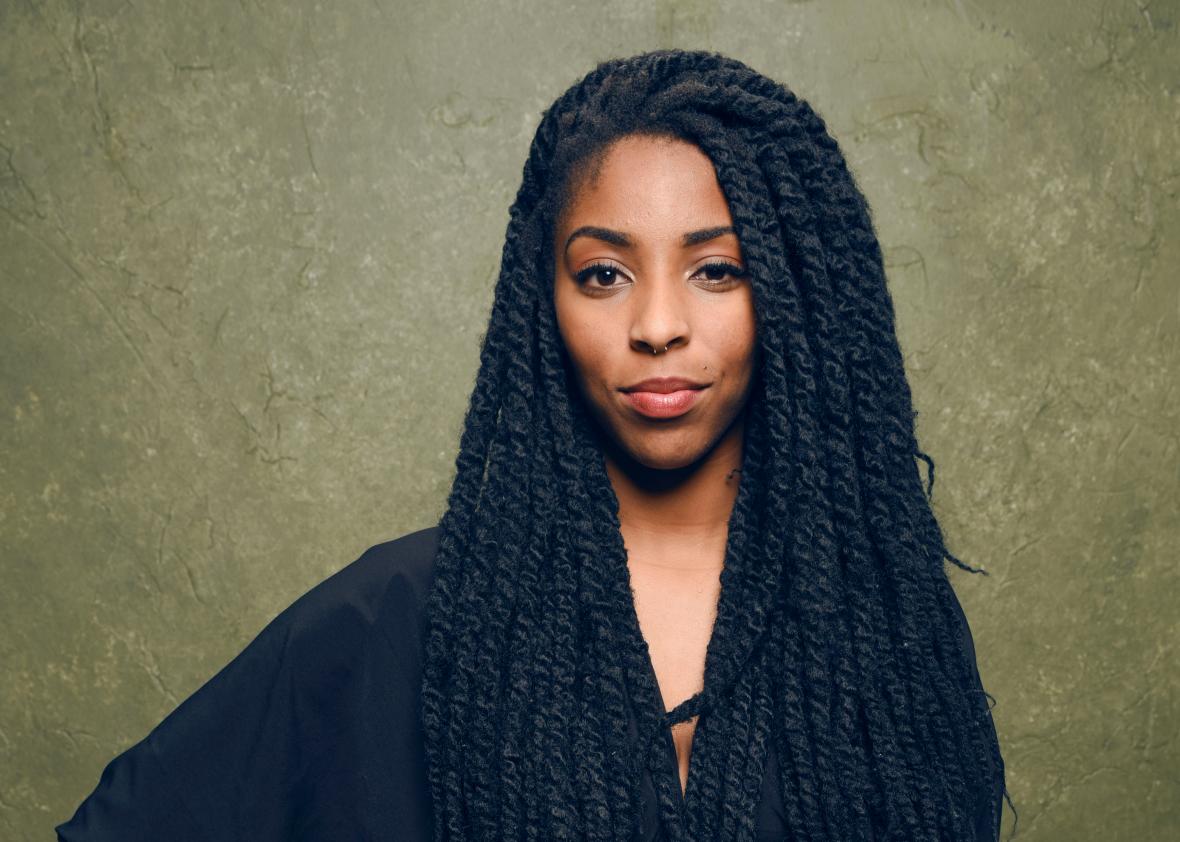 One of the newest members of the Wizarding World, former Daily Show correspondent Jessica Williams, who's set to play Ilvermorny Professor Eulalie Hicks in Fantastic Beasts, who we've yet to get a glimpse of yet, has been cast in the upcoming Hulu original comedy series Four Weddings and a Funeral inspired by the 1994 British romantic comedy by the same name. According to Deadline, Williams plays Jess,
"the young communications director for a New York senatorial campaign, who receives a wedding invitation from her college schoolmate now living in London. She leaves her professional and personal life behind, in favor of traveling to England and reconnecting with old friends and ends up in the midst of their personal crises."
Four Weddings and a Funeral will premiere on Hulu in 2019 and we'll finally meet Williams as Ilvermorny Professor Hicks when Crimes of Grindelwald opens November 16.
David Tennant to Star in Upcoming Thriller Quicksand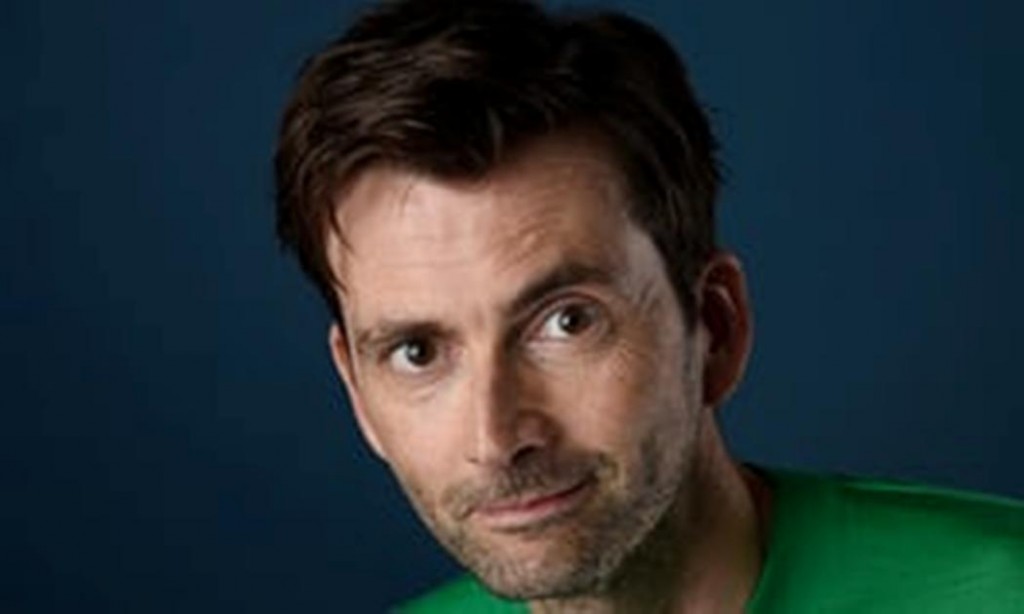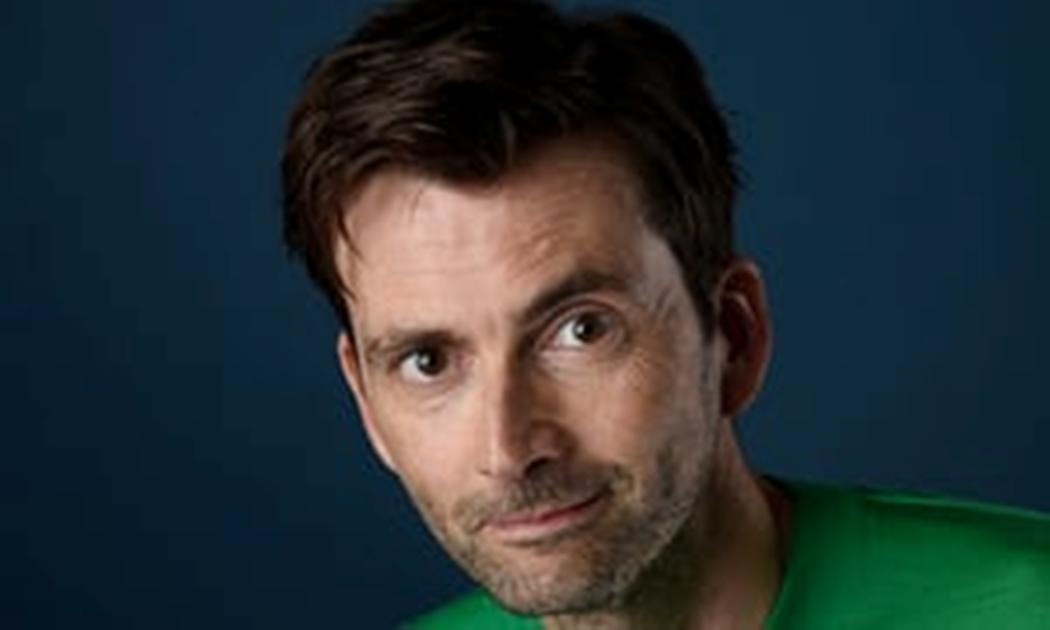 David Tennant, Death Eater Barty Crouch, Jr. to Potter and fans, and Doctor Who's Tenth Doctor to much of the rest of the world, has another film project on the way. Tennant will co-star with Emily Watson in the upcoming thriller Quicksand. According to Deadline the film,
"centers on British couple Dan (Tennant) and Sarah (Watson) who are living out their dream in the Mediterranean. But their paradise comes to an abrupt end when their visiting son is murdered by a local youth. Dan, grief stricken, is offered a chance at revenge by a dangerous stranger who won't take no for an answer, but the price of revenge is one more murder."
The film is scheduled to begin production in April 2019 on location on Crete. Currently Tennant can be seen in the comedy series Camping on HBO.
Kenneth Branagh and Stephen Fry Celebrate Prince Charles' 70th Birthday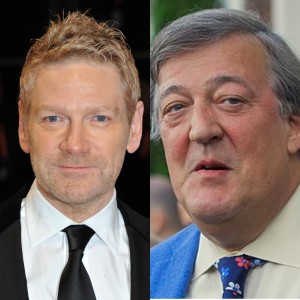 Sir Kenneth Branagh, Harry Potter's Gilderoy Lockhart and narrator of the UK version of the Potter audiobooks, Stephen Fry, were both in attendance earlier this week at a 70th birthday celebration for Prince Charles to recognize his contributions to the arts. In front of 300 guests at Buckingham Palace Fry said of the Prince,
"Everyone who works in the field of arts in this country knows how extremely and freakishly lucky we are that our Prince of Wales has such a genuine knowledge of, unquenchable thirst for, and understanding of the role and value of the arts in our public and our personal lives."
Branagh opened performances by the Royal Shakespeare Company and Royal Opera House with the prologue from Henry V at the beginning of the show. Prince Charles will turn 70 on November 14.
Stephen Fry will also be voicing Canterville Manor's resident spirit in the upcoming animated film adaptation of Oscar Wilde's 1887 novella The Canterville Ghost. According to Screen Daily,
"Sir Simon de Canterville, a spirit that has scared off anybody who has dared to inhabit his stately home for several centuries. All that changes when an American family move in and turns the tables on the spectral resident. The exhausted ghost rediscovers hope when he teams up with the family's teenage daughter to find out the reason behind his 300-year-old curse."
Also joining Fry in the voiceover cast is Imelda Staunton, Harry Potter's Dolores Umbridge and Toby Jones, voice of Dobby the House Elf.
That's all of this week from the Harry Potter and Fantastic Beasts actors. You can catch all of their news from the stage in our latest Theater Round-Up!