Weekly Round-Up: Emma Thompson Receives Damehood Honours, Emma Watson Reunites with Tom Felton, Dan Fogler Debuts in 'TWD', Ezra Miller Shares His #MeToo Story and More!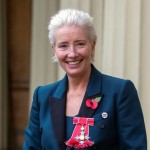 Nov 11, 2018
It's been a star-studded week of magic in the Potterverse as Leaky brought exclusive coverage of the World Premiere of Crimes of Grindelwald in Paris! Ahead of its wide release next week, we shared our SPOILER-FREE review of the film, new behind-the-scenes featurettes that give a deeper look at the characters, a whole host of cast interviews done along their press tour, and a detailed look at the 1927 Paris we'll become familiar with in the movie, as well as a mysterious new Wizarding World Travel Agency that's appeared at Universal. In addition to Fantastic Beasts news, this week LEGO announced a free Diagon Alley set offer in November, Oliver Phelps opens Utah's Christmas in the Wizarding World, and the Robert Galbraith grants a rare interview to the BBC.  
This week in our Harry Potter and Fantastic Beasts Actors Round-Up Emma Thompson receives Damehood honours from Buckingham Palace, Dan Fogler makes his debut on The Walking Dead, Emma Watson has a rolling reunion with Tom Felton and is seen on the Little Women set, Tom Felton and Natalia Tena celebrate the premiere of Origin, Ezra Miller gives GQ Style and Hollywood Reporter a tour of his not so typical celebrity habitat and shares his #MeToo story, David Heyman talks Paddington 3 and more!
Emma Thompson Receives Damehood Honours
Award-winning actress, screenwriter, author and activist Emma Thompson, Harry Potter's Divination Professor Trelawney, officially received her title as Dame Commander of the Most Excellent Order of the British Empire at Buckingham Palace earlier this week. Decked out for the occasion in bright white sneakers, she accepted the honour from Prince William, and according to various news sources, attempted to give the Prince a big kiss. Somehow, we can easily imagine wacky Sybill Trelawney doing exactly the same thing. Congratulations to Dame Emma Thompson-we did not need a crystal ball to predict this exceptional recognition was coming!  
Dan Fogler Debuts on The Walking Dead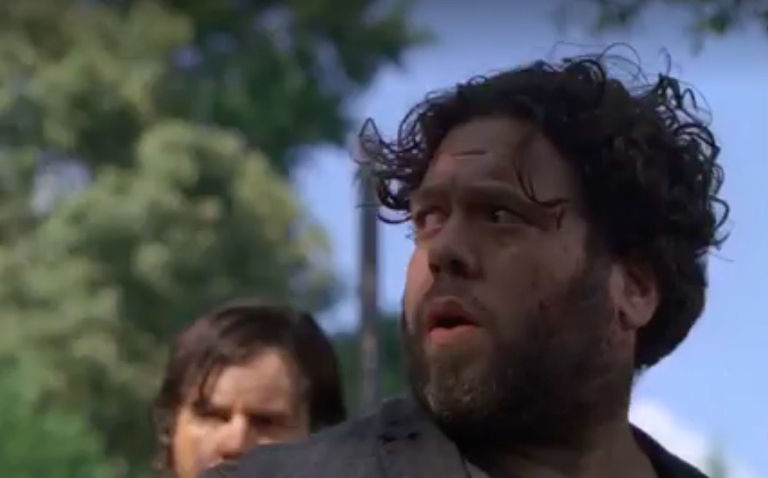 Just as The Walking Dead star Andrew Lincoln (see below) was exiting the series last Sunday, a new crew of zombie apocalypse survivors entered the scene, including music teacher Luke, played by Fantastic Beasts star Dan Fogler. Fans just got a brief look at the show newcomer at the tail end of the episode, when it was revealed there was a six-year time jump in the story. We can't wait to see how Fogler's character develops in this new timeline, and how long he lasts in the midst of the resident Walkers. This No-Maj might really be wishing for a wand at that point!
A New Look at Emma Watson in Little Women and a Potter Reunion on the Go!
New images of images of Emma Watson on the set of award winning director Greta Gerwig's latest big screen adaptation of Little Women surfaced earlier this week. Watson, who took the place of Emma Stone in the role of Meg March, will be seen in the Louisa May Alcott classic sometime in 2019.
It also appears that Watson had a little beach meetup with Potter alum Tom Felton recently and took the opportunity to congratulate him on the upcoming premiere of his next role (see below):
And followed up with a little visual treat of the two for her followers. This may be the next best thing to brooms!
#TFToleratingmysubparskatingskillssince1999 pic.twitter.com/09baI3VVLm

— Emma Watson (@EmmaWatson) November 8, 2018
Ezra Miller in GQ Style and his #MeToo Story with the Hollywood Reporter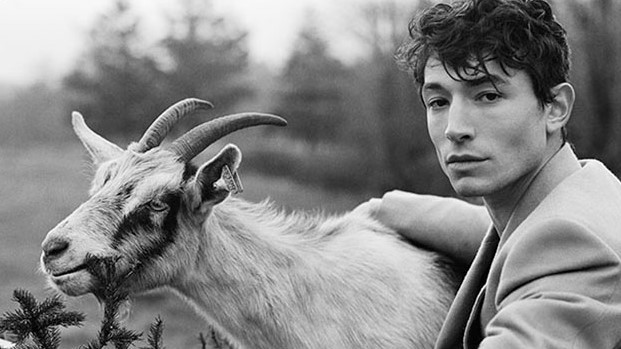 Ahead of the premiere of his next big film, both GQ Style and Hollywood Reporter spent some time with Ezra Miller, Crimes of Grindelwald's Credence Barebone, at the Vermont farm that he calls home. When Miller is away from the set or promoting a film, not only is he growing a wealth of his own food, he has four goats, one of which was in labor the day of the GQ Style interview. He lives on the property with his two Sons of an Illustrious Father band mates, away from the craziness of the entertainment industry whenever possible, and he explained,
"I think for a lot of artists, [we're] sensitive. Urban environments are grueling."
The GQ reporter accompanied Miller to a Leaky-attended fan event in New York earlier this fall. He indicated that these public events are taxing for him but that,
"Miller said that he does like to meet fans, because he wants everyone to be on the same level. 'It's almost awkward, the position that I'm in, of being on the other side of some imaginary line,' he said, sipping a carrot juice. 'That's the line to dissolve, right? It's an illusion that anyone is more involved in a world of fantasy than anyone else for worldly material reasons, like'—he rolled his eyes—'being employed to work on the project.'"
They  touched on the environment, politics and the #Metoo movement to which Miller said,
"Let's drop men like flies. I'm with it. And then let's rehabilitate them when they're on the ground."
Miller graces one of Hollywood Reporter's four covers of this year's Next Gen issue. They too met with Miller on his farm sometime leading up to the premiere and discussed his passion for the environment, the mentality of celebrity, and the evolution of his career which lead to revealing for the first time his own personal #MeToo story.
Read the full conversations with the GQ Style and Hollywood Reporter in their entirety.
An Interview with Tom Felton Ahead of the Premiere of Origin Co-Starring Natalia Tena
Ahead of the premiere of the Youtube original sci-fi drama Origin, one of it's stars, Tom Felton, Draco Malfoy, appeared recently on Good Morning Britain to promote the series, and of course the conversation began with the topic of Potter. Host Piers Morgan confessed to start that he had never seen a Potter film but that his son, who had never been on the set of his show, came to see Felton's guest appearance that day. When asked about how passionate Potter fans still are about the series and that they believe the world is real Felton said,
"The Harry Potter flame is not going anywhere anytime soon,"
He explained that the effects of the stories influence fans real lives and some even thank him for being a part of their childhood. Indeed you are Tom Felton! You can see Felton's full interview on Good Morning Britain below:

Soon after Felton's morning show appearance, the cast including  Natalia Tena, Nymphadora Tonks, and creative of Origin hit the red carpet for the world premiere of the series which releases on YouTube November 14.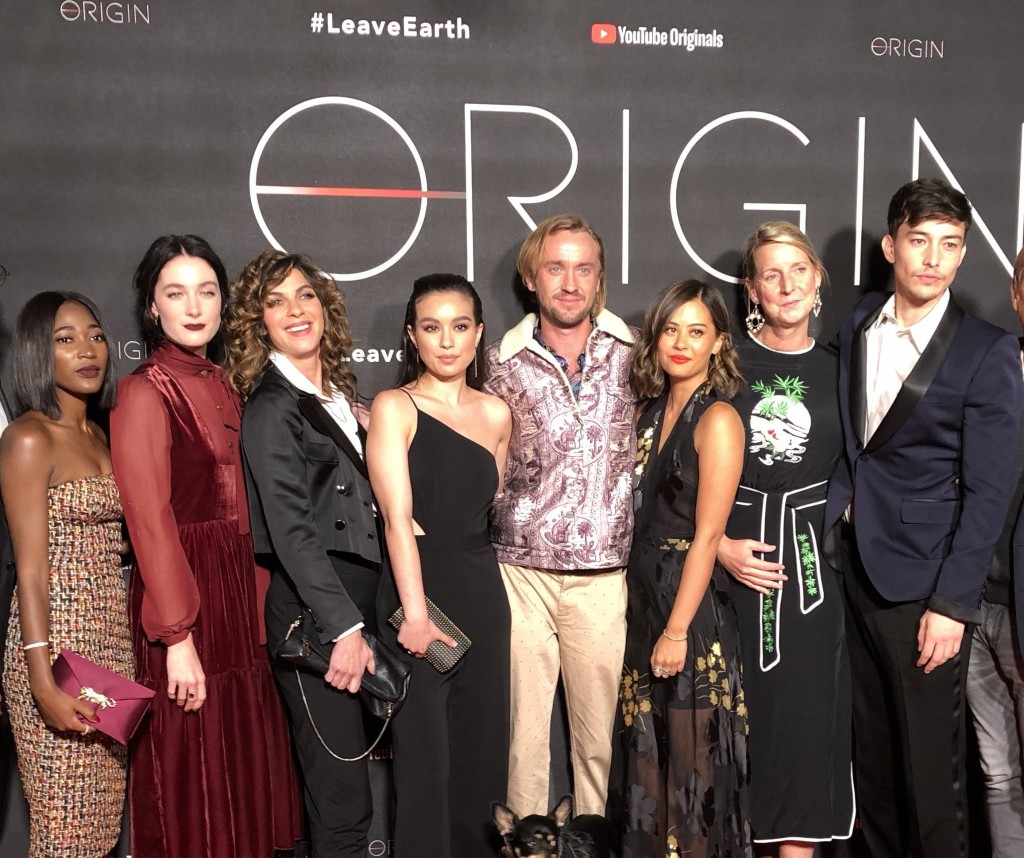 David Heyman Confirms Paddington 3 Sequel May Be in the Works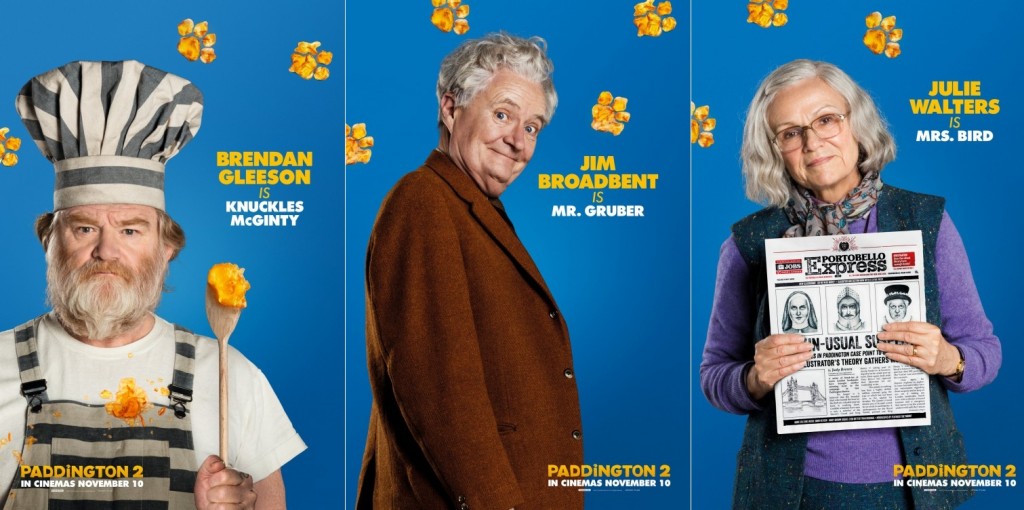 Wizarding World producer David Heyman told Collider recently that the hit live action comedy franchise Paddington may be headed towards a third installment. The films, which are based on the stories of the character Paddington Bear, have starred a virtual Potter reunion, including Jim Broadbent, Professor Slughorn, Julie Walters, Molly Weasley, Brendan Gleeson, Mad-Eye Moody, Imelda Staunton, Dolores Umbridge and Michael Gambon, Professor Dumbledore. Heyman confirmed that he only wanted to go forward with a third with the right script which hasn't been developed yet and there's no word which of the cast would return for the sequel.
An Interview with Harry Potter and Fantastic Beasts Director David Yates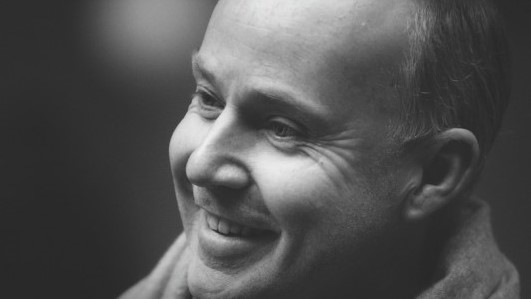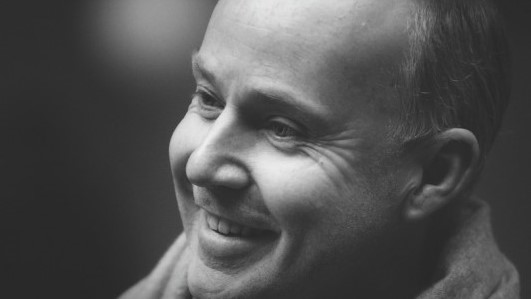 Director David Yates who has been at the helm of six Harry Potter and Fantastic Beasts films, recently spoke with Haute Living about his Wizarding World career, working with the film's actors and J.K. Rowling, and what fans might expect from Crimes of Grindelwald.
When asked how the films have evolved since he filmed Order of the Phoenix Yates responded.
"It has become much more grown-up, less focused on school and more on the world beyond it."
On working with J.K to bring her work to the screen he said,
"She's incredibly inventive yet rarely precious; she's interested in the best and most interesting way to get her story to the screen. And she is very down-to-earth, despite her global success. Above all, it's fun and enjoyable working with her."
Yates said that aside from Deathly Hallows Part 2, Crimes of Grindelwald has been his favorite film to work on. He also took a moment to praise Jude Law's work on the project and confirmed that we would be seeing a more in depth look at Dumbledore's relationship with Grindelwald in future Fantastic Beasts films,
"Jude Law brought a warmth and a wit to the role of Albus Dumbledore. That's quite a pair of shoes to fill for any actor, and I felt from our auditions that Jude would bring something very special to this iconic character.[…]…I could see Jude and Johnny working well opposite each other. This first story only hints at and glimpses their past relationship. Future films will explore it more fully."
Read more about David Yates and his work in the Wizarding World in Haute Living.
A New Trailer for The Ballad of Buster Scruggs with Brendan Gleeson and Harry Melling
Two familiar Harry Potter faces are featured in the upcoming Netflix Western film The Ballad of Buster Scruggs. Brendan Gleeson, Mad-Eye Moody and Harry Melling, Harry's Muggle cousin Dudley Dursley each have a role in one of the installments of this six-chapter anthology. Melling plays the role of an artist in the third episode called "Meal Ticket" about a tale of two traveling performers and Gleeson can be seen in the last chapter entitled "The Mortal Remains" about a group of strangers in a haunted carriage ride. Take a look at the newest trailer for the film below which premieres on Netflix November 16.

Carmen Ejogo in a New Trailer for True Detective
Carmen Ejogo, who fans will soon see reprise her role as MACUSA President Seraphina Picquery in Crimes of Grindelwald, stars in the soon to be released third season of HBO's critically acclaimed crime drama True Detective. Ejogo plays Amelia Reardon, an Arkansas schoolteacher with a connection to two missing children whose disappearance is being investigated. Take a look at the newest trailer for the series below. True Detective will premiere on HBO January 13, 2019.

Ian Hart and Rakie Ayola Cast in Noughts and Crosses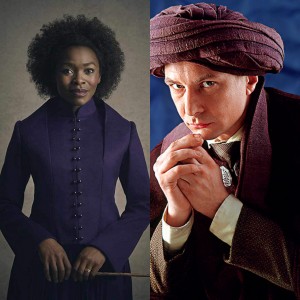 Rakie Ayola, who took over the role of Hermione from Oliver award winner Noma Dumezweni in the West End production of Harry Potter and the Cursed Child, has been cast in the upcoming dystopian drama Noughts and Crosses, based on the YA novel by Marjorie Blackman about according to Deadline "love in a dangerous, alternate world where racism divides society."
Deadline shares this synopsis of the series,
"Noughts + Crosses follows two young people Sephy and Callum, played by Baduza and Rowan respectively, who are divided by their colour but united by love. Sephy is a 'Cross', a member of the black ruling class and daughter of a prominent politician. Callum is a 'Nought', a white member of the underclass. The two have been friends since early childhood but their relationship grows ever more complicated as they come of age. It's the story of two families separated by power and prejudice but forever entwined by fate."
Ayola's role is unknown at this point, but Ian Hart who played Professor Quirrell in Harry Potter and the Sorcerer's Stone has been cast as Callum's father Ryan. Filming has begun in South Africa for the six-part series, which will air on BBC One.
Andrew Lincoln's Finale on The Walking Dead Series and News of Three TWD Movies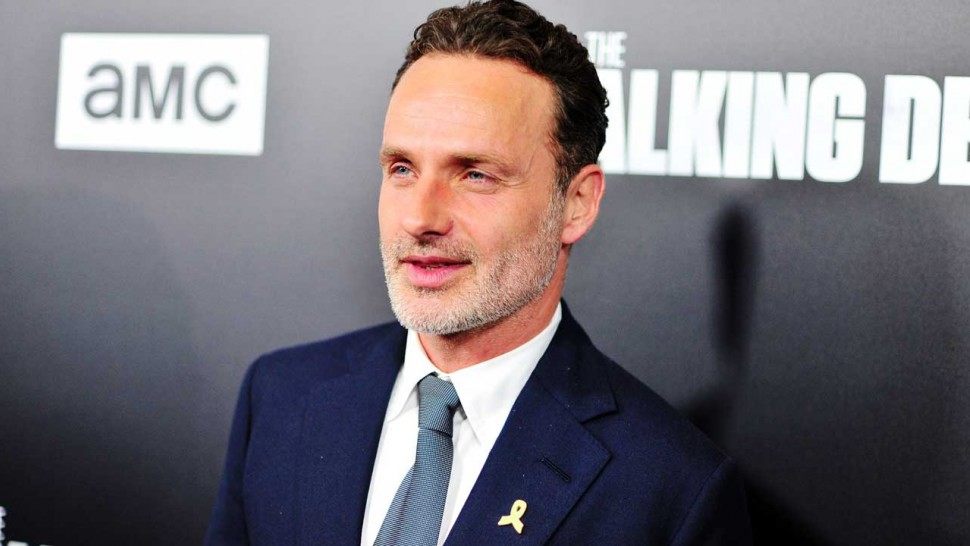 Newcomer to the Potterverse The Walking Dead star Andrew Lincoln, who voiced the Quidditch Through the Ages audiobook, was seen last weekend in his final episode of the series as main character Rick Grimes. Rumor had it that Grimes departure from the series would culminate in his death but (SPOILER ALERT) that was not to be the case. Later on Walking Dead talk show, Talking Dead, producer Scott Gimple revealed that Lincoln's character will be featured in three made for TV movies surrounding stories of an expanded Walking Dead apocalyptic universe. Lincoln has been quoted as saying that he was leaving the the series after nine seasons, which filmed in the US, to spend more time in the UK with his family. Maybe Potter fans will get to see more of him too?
That's all of the news for this week from the Harry Potter and Fantastic Beasts actors. We'll be sure to bring you whatever magic appears next week, and in the meantime, don't forget to join us LIVE on Facebook Tuesday evening November 13 at 5p GMT for the Crimes of Grindelwald premiere in London!