Weekly Round-Up: David Tennant & Jason Isaacs Narrating H.G. Wells Audio Collection, Ezra Miller in Gucci & More!
Mar 31, 2019
This week was truly a record-breaker! Harry Potter fan Victoria Maclean set a Guinness World Record for the largest collection of Wizarding World memorabilia, and beating her record will certainly take some Galleons!
We also saw new images from the new Cursed Child cast on Broadway, a first look at Tom Burke in his new London show, and much more.
This week's round-up covers trailers from Potter actors, new project updates, Ezra Miller wearing Gucci in a new promo video, and a video of Colin Farrell looking surprisingly like Harry Potter – we'll leave it to you to decide what to make of that!
Fiona Shaw Receives BAFTA TV Nomination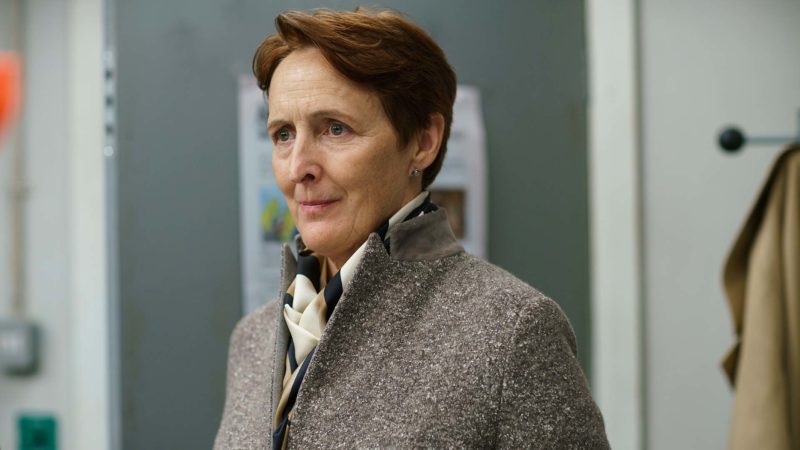 Fiona Shaw, Harry Potter's miserable Muggle Aunt Petunia Dursley lit up the small screen in last season's award-winning hit series Killing Eve as head of the MI6 Russia Desk Carolyn Martens. Her witty and sardonic performance was recognized today when she was nominated for Best Supporting Actress by the BAFTA Televsion Awards. The BBC spy show, whose sophomore season begins April 7 on BBC America, was nominated for 14 awards in total including Best Drama. Congratulations to Fiona Shaw! We can't wait to start spending Sunday nights with her again this spring! This year's full list of nominees can be found at BAFTA Television Awards.
A New Film Project for David Thewlis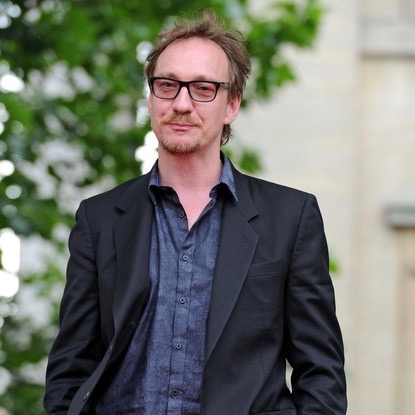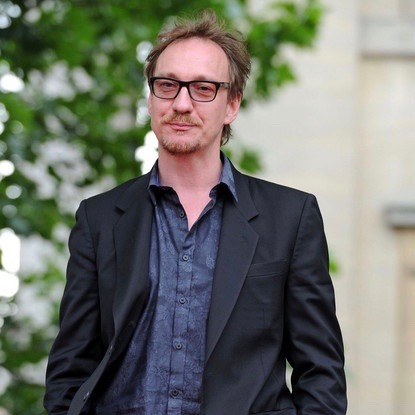 David Thewlis, who played one of our favorite Hogwarts professors and beloved Marauders Remus Lupin, has been cast in the new Netflix drama I'm Thinking of Ending Things based on Ian Reid's 2016 novel by the same name.
Here the synopsis according to Deadline,
(The story) "follows Jake, a man going on a road trip to meet his parents on their secluded farm with his girlfriend, who is thinking of terminating their relationship. When Jake makes an unexpected detour leaving her stranded, a twisted mix of palpable tension, psychological frailty, and sheer terror ensues."
No word yet when we'll be able to see Thewlis in the film but we'll keep you posted.
A Preview of The Twilight Zone Reboot with Jessica Williams
The upcoming star-studded reboot of the the classic sci-fi series The Twilight Zone has a witch among its cast. Jessica Williams, who made a brief appearance in Crimes of Grindelwald as Fantastic Beasts Ilvermorny Professor Eulalie Hicks, stars in one of the ten episodes of the new anthology. Her role is still a mystery but you can get a glimpse of her in the new trailer for the series below which premieres on CBS All Access Monday, April 1.

Miriam Margolyes a Regular on Call the Midwife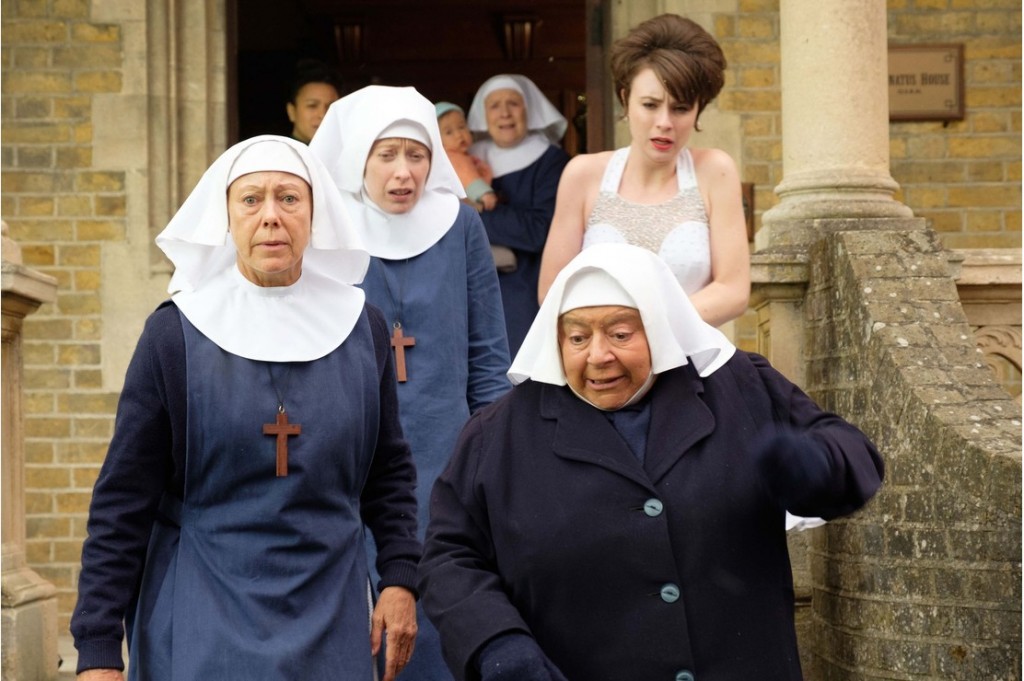 Miriam Margolyes, who Potter fans know best as Herbology Professor Pomona Sprout, has become a regular on the popular British series Call the Midwife after an initial appearance in the show's annual Christmas special last year. Margolyes plays Sister Mildred who is described by the RadioTimes as
"a forthright and indefatigable sister from the Order," Sister Mildred is a bit of an unlikely nun. She arrives at Nonnatus House at Christmastime with four Chinese child refugees in tow from her trip to Hong Kong, who she is taking to the Mother House's orphanage to meet their adoptive parents. Sister Mildred has a big personality and a sense of humour, and is also extremely chatty.
Both wearing their habits, Margolyes crossed paths on screen last December with another Wizarding World actor, Victoria Yeates, who plays Newt's assistant Bunty in Crimes of Grindelwald. Yeates left Call the Midwife after five seasons to focus on Fantastic Beasts.
Season 8 of Call the Midwife began in the UK earlier this year and premieres in the US Sunday, March 31 on PBS.
Ezra Miller The Flash Updates, & Starring Role in Palms Casino Resort's Campaign Video
Ezra Miller was recently announced to be taking over the script for The Flash standalone movie, and according to We Got This Covered, Ezra Miller is reportedly finished with his script – those close to the project are apparently suggesting that Warner Bros will be recasting his role after they decided not to go with Miller's script – which was said to be dark and 'multiversal'. We'll keep you updated on if this news becomes official!
Decked out in a Gucci jacket, Fantastic Beasts actor Ezra Miller (Credence) starred in Palms Casino Resort's campaign video – celebrating a $690 million renovation to the Las Vegas hotel. The video Unstatus Quo was directed by Sam Brown, and also stars Cardi B, Rita Ora and Emily Ratajkowski, amongst others.
Various items from the video – including the Gucci x Dapper Dan jacket Miller wears – will be given away via YouTube cards. Hollywood Reporter explains: 
"Miller's jacket is one of the fashion pieces and props from the film that fans can own through a new program called "Unstatus Quo Drops." The activation uses YouTube Cards to allow viewers to find products throughout the film that will be "unlocked" and given away. Spot the hidden card, then tap it for a chance to win. Drops will occur between Friday, March 29 and Friday, April 5."
Watch the videos below:
David Tennant and Jason Isaacs to Narrate The War of the World for New HG Wells Audiobook Collection
Audible are bringing H.G. Wells's stories to life in a new project bringing together an excellent set of actors to narrate the author's renowned works. David Tennant (Barty Crouch Jr) will narrate The War of the Worlds,  whilst Jason Isaacs (Lucius Malfoy) will narrate The Island of Doctor Moreau. The collection will be available on April 11th.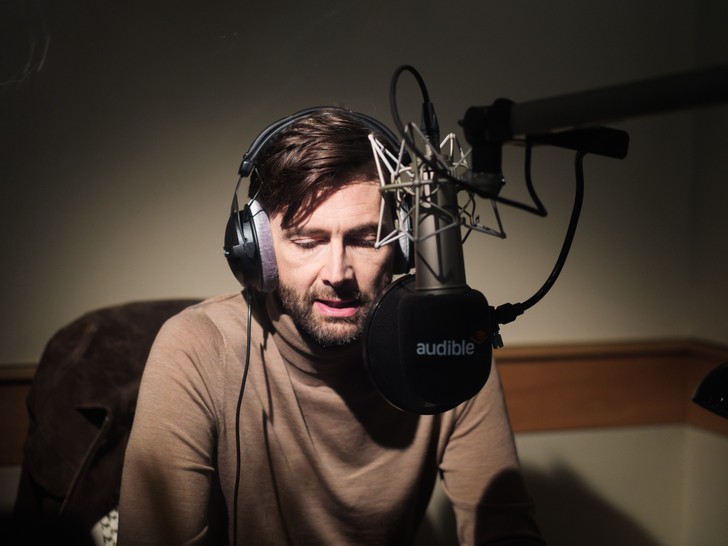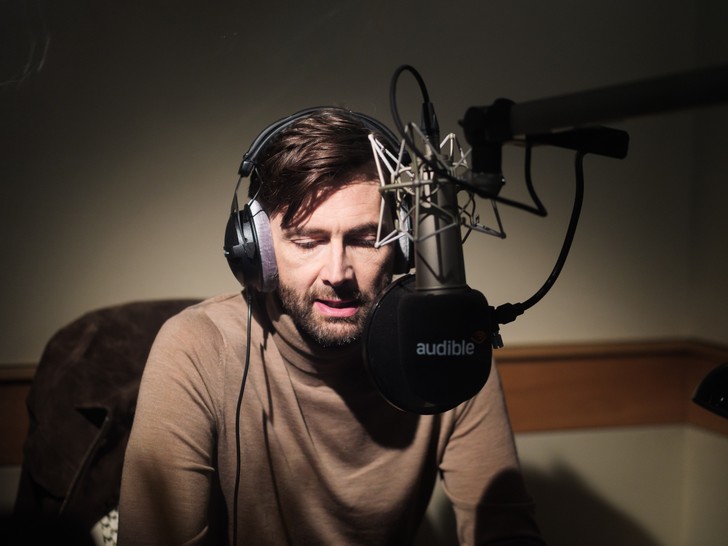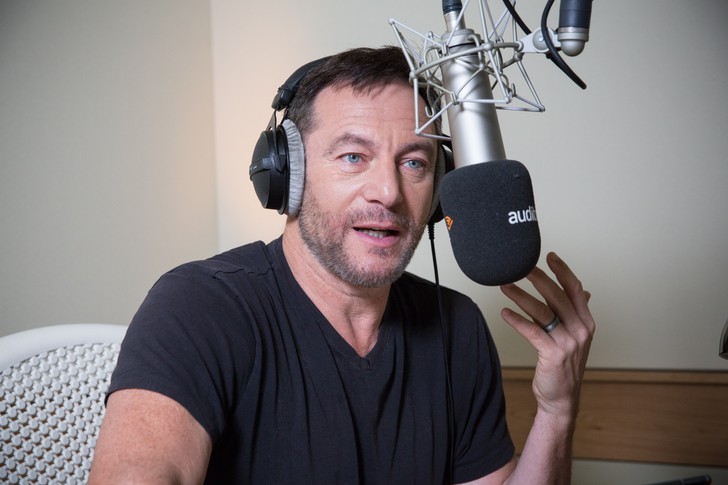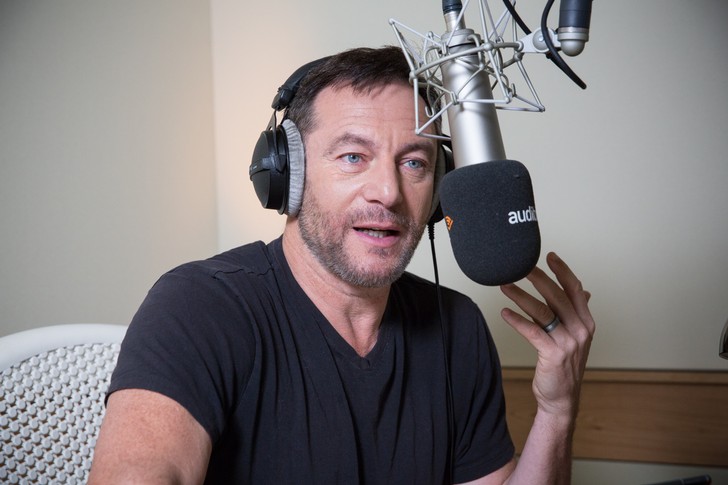 See more photos at RadioTimes.
BBC Releases Trailer For Alfred Enoch in Trust Me
Season two of Trust Me on the BBC will star Alfred Enoch (Dean Thomas), and a trailer just dropped for the new series! The Harry Potter actor replaced Jodie Whittaker in the leading role for the next season, as the entire show underwent a complete rehaul.
See the trailer below, and read more at Digital Spy.
Release Date Announced For Toby Jones's Don't Forget The Driver
Harry Potter's voice of Dobby, Toby Jones's BBC Two dark comedy series Don't Forget The Driver now has a cast and release date, after the BBC released more information about the show. A coach driver taking tourists to and from British attractions has his life thrown into chaos after finding a body on the Bognor Regis shoreline.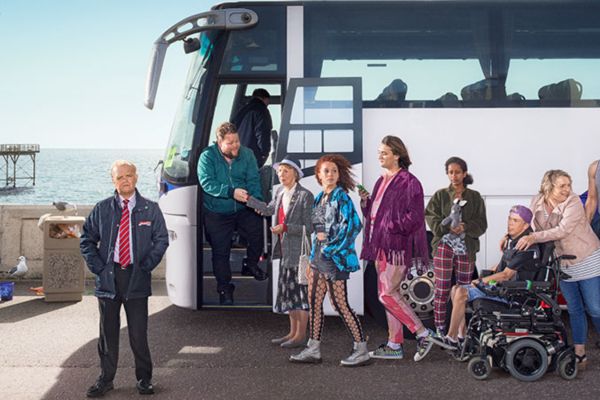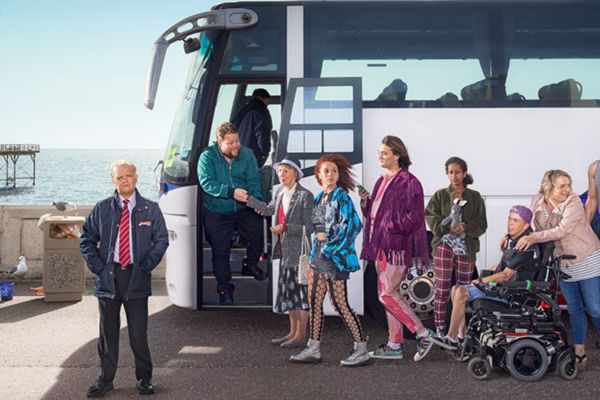 Toby Jones will star in the series, as well as Erin Kellyman, Dino Kelly, Marcia Warren, Claire Rushbrook and and Danny Kirrane. The six-part series will debut on BBC Two at 10pm on April 9th. Read more at iNews.
Dan Fogler's The Walking Dead Character Could See More Development in Season 10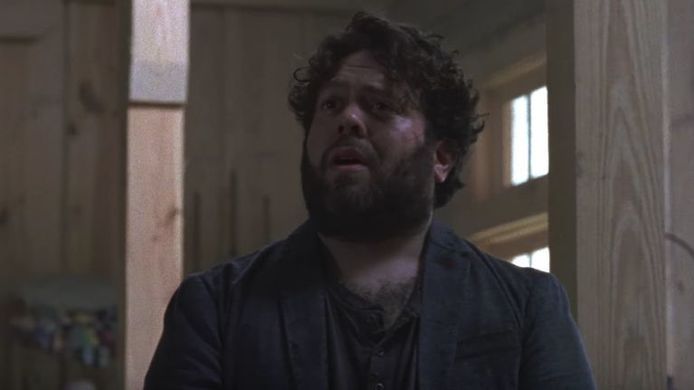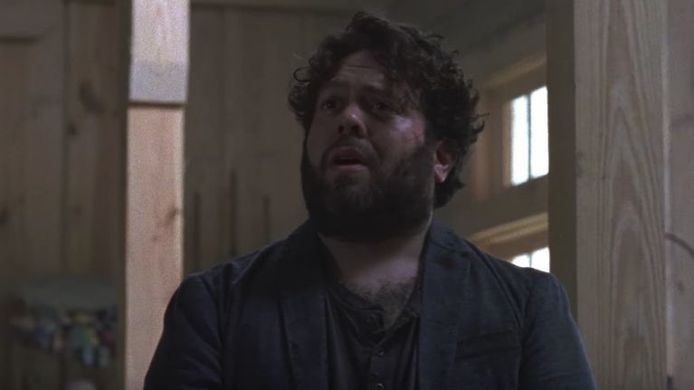 The Walking Dead's show runner, Angela Kang, revealed character development coming to newcomers in Season 10, including Fantastic Beasts' Jacob Kowalski, Dan Fogler's character, Luke. After defending divergences from the comics – meaning Fogler's character has survived the killings of Alpha (played by Fantastic Beasts' Samantha Morton (Mary Lou Barebone) – Kang says that the deaths of the pikes victims will massively influence Season 10. Read more about the series here.
Origin, Starring Tom Felton and Natalia Tena, Cancelled By YouTube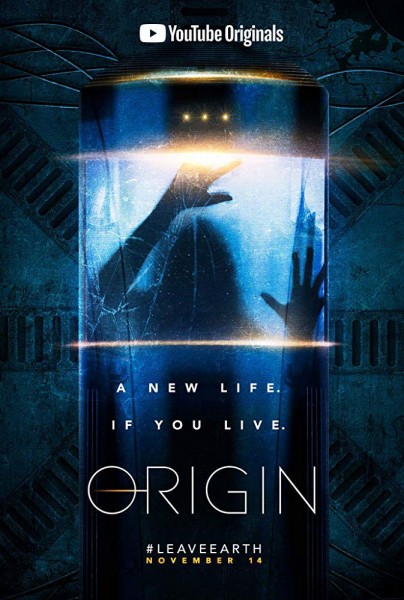 After one season of the sci-fi series, YouTube has cancelled Origin, which starred Harry Potter's Natalia Tena and Tom Felton. Bloomberg reported that YouTube is backing out of high-end scripted and Hollywood-quality shows, hoping all shows will eventually air free-to-view. Read more about the changes at Bloomberg. We're glad the show got one season, at the very least!
Colin Farrell Answers Google's Most Searched Questions With Danny DeVito:
Fantastic Beasts and Where to Find Them's Colin Farrell (Percival Graves) is promoting new movie Dumbo, in which he stars as Holt Farrier, along with Danny DeVito. He joined DeVito for a video with Wired to answer the most searched questions on the internet – unsurprisingly (because we constantly ask the question), one of the questions is about his role in the Wizarding World! View the video below:
That's all for this week! Read last week's round up here, and our theater round-up here.