Weekly Round-Up: The Premiere for 'Whaling' Starring Tom Felton, a First Look at 'The Secret Garden' with Julie Walters and More!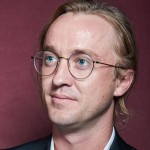 Sep 22, 2019
As fall officially arrived, Crimes of Grindelwald was nominated by the European Film Awards People Choice Award, Pottercast released episode 294 just weeks ahead of Leakycon10, Aden and Anais debuted their new Harry Potter baby collection, and the TV adaptation of the fourth installment in the Cormoran Strike Series, Lethal White, began production.
In our latest Harry Potter and Fantastic Beasts Actors Round-Up, Tom Felton's latest film premieres, a first look at the Secret Garden starring Julie Walters is revealed, Gary Oldman, Eddie Redmayne, and Jude Law can be seen in new trailers, Fiona Shaw on Season 3 of Killing Eve ahead of tonight's Emmy Awards, Imelda Staunton talks Dolores Umbridge in a new Downton Abbey interview and more!
Whaling Starring Tom Felton Premieres at Boston Film Festival
It's a big weekend for Tom Felton. His latest film Whaling premiered at the Boston Film Festival, he was a judge at the Raindance Film Festival in London and today is this 32nd birthday! Felton participated on the Raindance jury along with Harry Potter director David Yates and gives his take on the projects at the event below:

While he was in London, the premiere for Whaling, which Felton actually filmed back in 2017, went on across the pond in Boston with his co-stars. Take a look at the brand new poster and don't miss the trailer for the film at the Vimeo link below. As soon as we have a release date we'll pass it on.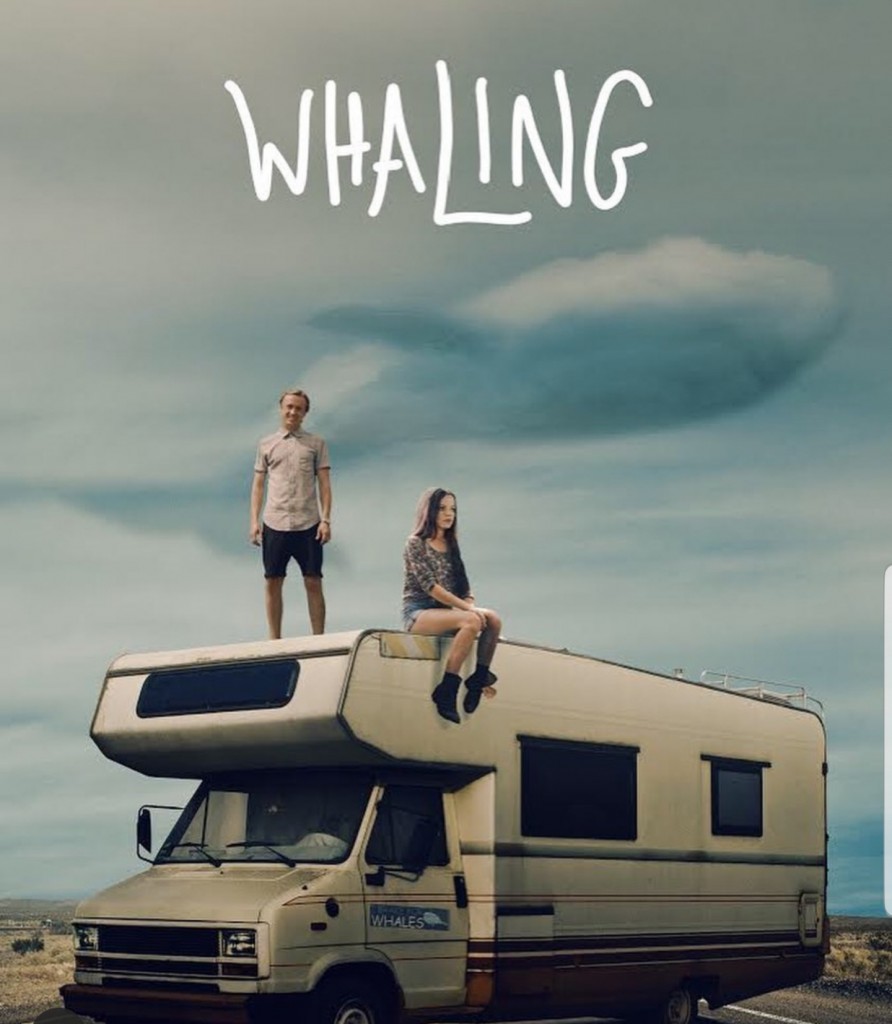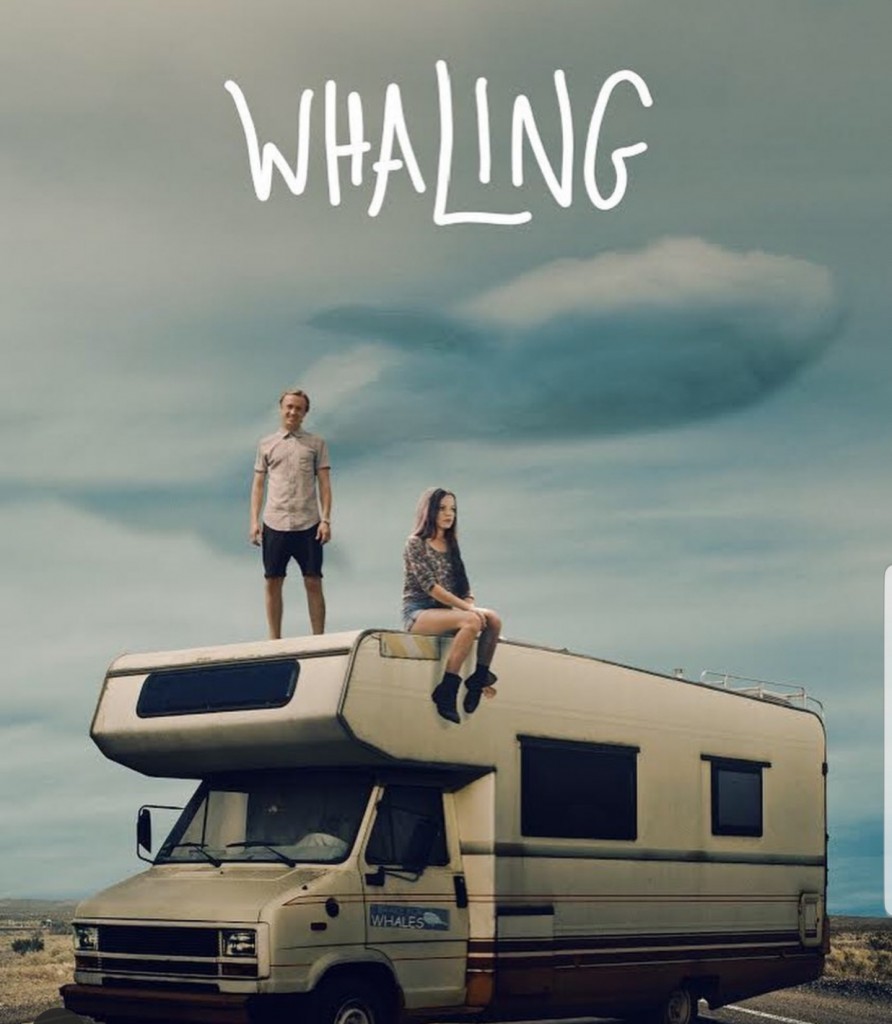 New Trailers for Julie Walters, Gary Oldman, Eddie Redmayne and Jude Law
The First Look at the New Secret Garden Starring Julie Walters
Julie Walters, who played the beloved wizarding matriarch Molly Weasley in the Potter films, steps into a stricter role in the upcoming film revival of The Secret Garden. Walters plays the housekeeper Mrs. Medlock, a much grumpier version of Mrs. Weasley, in the newest film adaptation of the children's classic, a role portrayed in the 1993 version by her fellow Potter alumni Dame Maggie Smith. Other Harry Potter connections to the current remake are producer David Heyman and screenwriter Jack Thorne, playwright of Harry Potter and the Cursed Child.
For those unfamiliar with the story, here's a synopsis from Deadline,
"Pic tells the story of Lennox, a prickly and unloved 10-year-old girl, born in India to wealthy British parents who is sent back to England to live with her uncle, Archibald Craven on his remote country estate deep in the Yorkshire moors. There, she begins to uncover many family secrets, particularly after meeting her sickly cousin Colin, who has been shut away in a wing of the house. Together, the two damaged, slightly misfit children heal each other through their discovery of a wondrous secret garden, lost in the grounds of Misselthwaite Manor."
No word yet on a firm release date for The Secret Garden but Deadline indicates sometime in the spring of 2020. In the meantime, take a look at the first teaser for the film below.

Another Look at Gary Oldman in Mary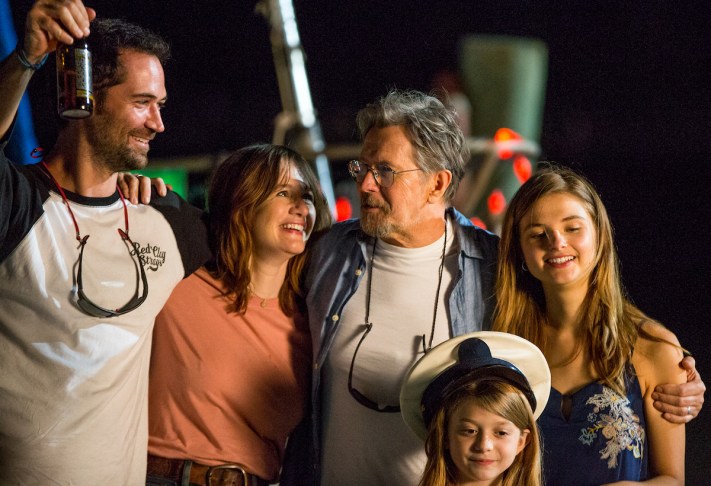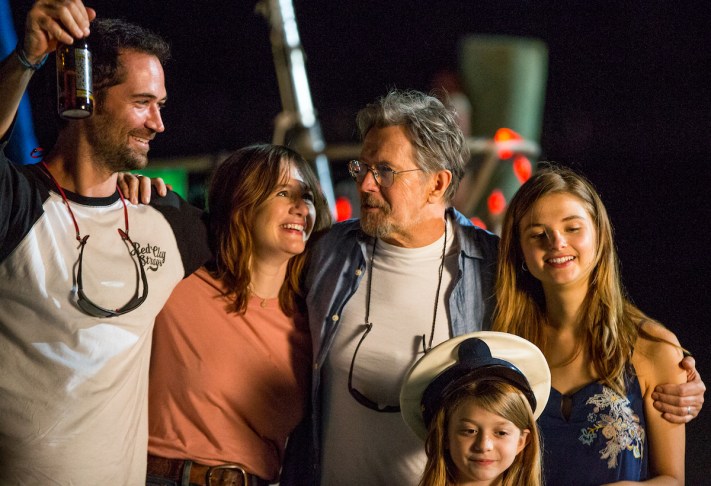 Academy Award winner Gary Oldman, Harry Potter's Sirius Black, has a thriller on the way to the big screen. Mary, which looks as scary as Voldemort rising in Little Hangleton, is described here by Bloody Disgusting,
"Oldman plays David, a struggling blue-collar captain looking to make a better life for his family. Strangely drawn to an abandoned ship named Mary that is up for auction, he impulsively buys the boat, believing it will be his family's ticket to happiness and prosperity. After they embark on their maiden journey, however, strange and frightening events begin to terrorize David and his family, causing them to turn on one another.The ship soon drifts off course, and it becomes clear they are being lured to an even greater evil waiting for them at sea."
Check out the latest trailer for nail-biter Mary below, which opens in theaters and VOD October 11. Absolutely no surprise it's just in time for Halloween.

An International Trailer for The Aeronauts Starring Eddie Redmayne
The Aeronauts starring Fantastic Beasts Eddie Redmayne premiered to rave reviews and standing ovations at film festivals earlier this month. The true survival story of pilot Amelia Wren and scientist James Glaisher who in 1862, attempt to find the secrets of the heavens via hot air balloon, has dropped a new international trailer ahead of its theatrical and streaming release this fall. Take a look at the breathtaking drama that unfolds in the clip below. It would be hard to imagine that Redmayne's character wasn't wishing for a little magic in some of these scenes. The Aeronauts opens in UK theaters November 6, US theaters December 6 and then streams on Amazon December 20.

Jude Law in The Rhythm Section
Jude Law, the Wizarding World's young Albus Dumbledore, stays very busy when he's not on the Fantastic Beasts set. One of his next films, the mystery thriller, The Rhythm Section, tells the story of "a woman who assumes a new identity to track down those responsible for the death of her family in a plane crash." according to IMDB. Law plays a mentor character to Blake Lively's Stephanie Patrick in the film adapted from the 2011 novel by the same name. Check out the trailer below for The Rhythm Section which opens in theaters January 31, 2020.

Fiona Shaw on Season 3 of Killing Eve
It's Emmy weekend and one of our favorite Muggles, Harry Potter's Aunt Petunia, Fiona Shaw is representing the Wizarding World well at the annual television awards ceremony. Shaw is nominated for Best Supporting Actress for her role as Russian desk head Carolyn Martens in the award winning BBC spy drama Killing Eve. Shaw gives Variety a few clues as to what's coming up in season 3 of the popular series below. Make sure to cheer her on when the Emmy Awards air at 8p ET on FOX.
Fiona Shaw on how season three of #KillingEve is "shifting" from past seasons pic.twitter.com/i1wQ48zr7x

— Variety (@Variety) September 21, 2019
Imelda Staunton Talks Umbridge in a Downton Abbey Interview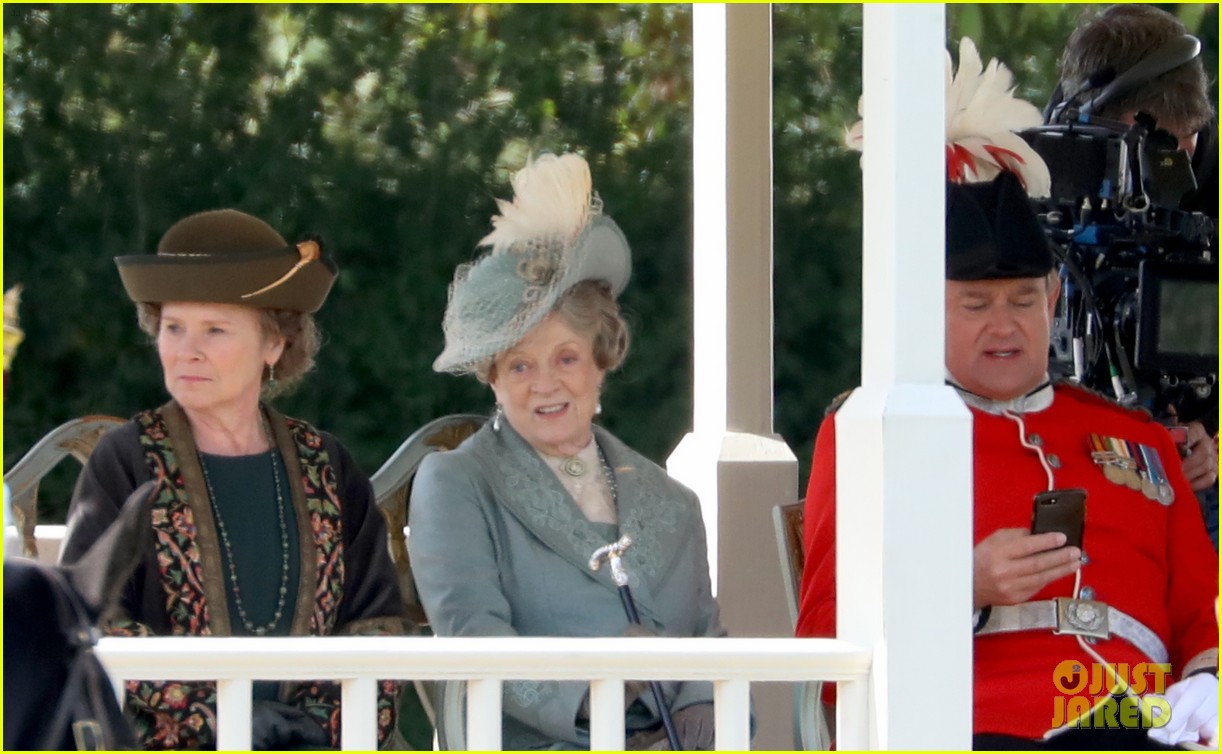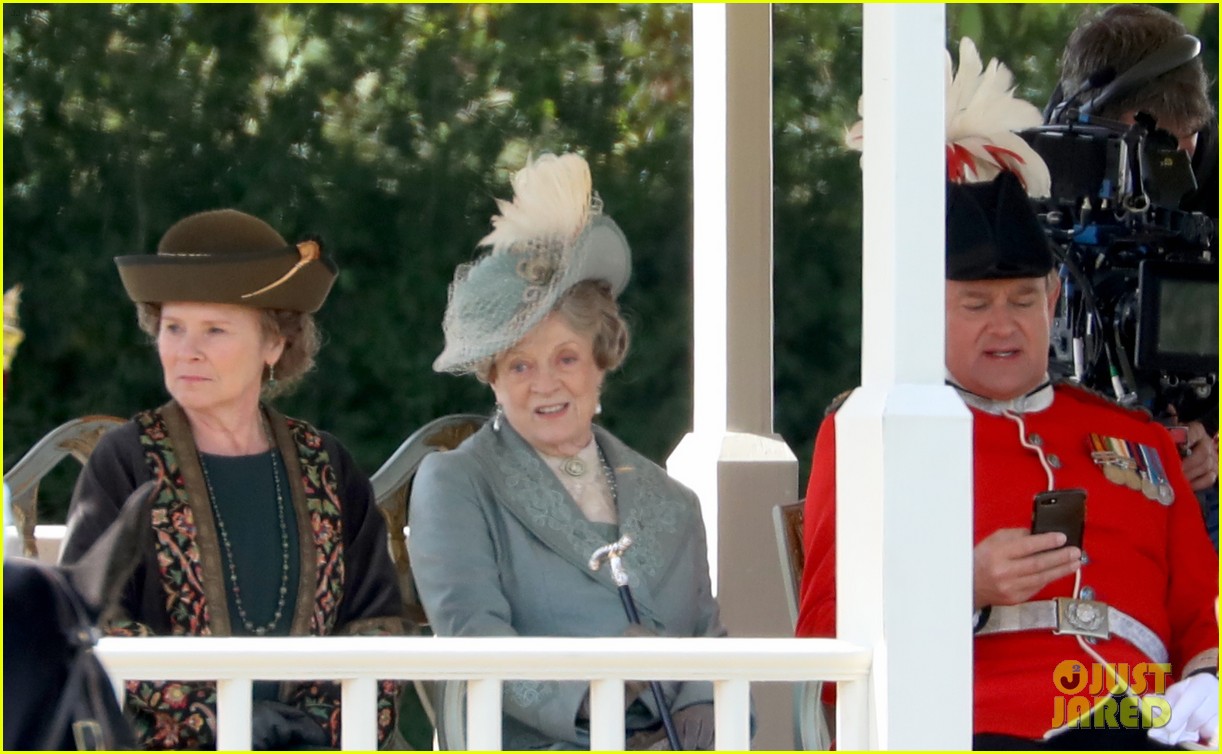 After months of images and sneak peeks at the anxious anticipated Downton Abbey Film, the wait is finally over in the US as well as the UK and Potter fans can officially see two of their favorite witches come to blows again on the big screen. Maggie Smith is back as Dowager Countess of Grantham Violet Crawley in the film adaptation of the beloved British period drama and is joined in the film by Harry Potter alum Imelda Staunton. Staunton plays another on-screen nemesis, Lady Maud Bagshawe, lady in waiting to Queen Mary and cousin of Smith's character Violet Crawley's late husband. Just ahead of the US opening Staunton gave an interview to Out that includes a cauldron full of Potter-centric tidbits. First she implied the honor it is to work with the iconic Smith,
"Maggie gets all those lines because she's the only person who can say them. You can give me those lines, they won't come out anything like Maggie says them, so it's great to play opposite that."
Staunton had this to say about her days as Umbridge and gave insight into playing a character that was so detested,
"Great. It's so much fun because it's got such muscle, a part like that. And I have to say, because I came in with the fifth film and that was the first [Potter] for director David Yates [who went on to direct the rest of the films in the series]. And we both came in as the new guys. But we had very good conversations, him and I, about the seriousness of this woman and about how dangerous she is to be in charge of children. It was the ultimate nightmare of having someone like that who is really, really interested in ethnic cleansing, which is what she's interested in. Pure blood. It's horrible. Anyway, but to play it, you have to sort of … we were thinking of having to compare with terrible atrocities and Margaret Thatcher. These people who absolutely believe they are doing the right thing. So it's not like, "I am evil, and I'm going to do … ," and that's so much more frightening. That someone who's so pleasant would, metaphorically, stab you in the heart as many times as she needed to."
When asked how Umbridge would fit in at Downton, certainly a curious notion, she replied,
I think she'd give them a run for their money, yeah. I think she'd clean things up a bit. Yes, she could go in and, yeah, make some waves. Because actually, if you think about, I think, Lord Grantham [Hugh Bonneville] and Carson, those two heads, are good people. They're locked in some weird world, but within that world, they're trying to do the best they can, whereas [Umbridge] just wanted her own way and to hell with consequences. 
Staunton also alluded to a stage musical in her future. We'll definitely keep you posted on that front. See the full interview with Staunton's on Out. If you haven't had a chance to see the Downton Abbey film yet, check out this exclusive clip from Town and Country of Smith as Dowager Crawley telling the family to look out for Staunton's character Lady Bagshawe. Knowing their on screen history in the Potterverse, it's priceless! Also The Hollywood Reporter published an article over the weekend on the last scene of the film and Smith's future with the franchise. Since the movie was just released in the US, we'll let you read it for yourself and spare the spoilers just yet. Downton Abbey opened in UK theaters September 13 and on September 20 in the US.
Emma Thompson Appointed Patron of Graeae Theatre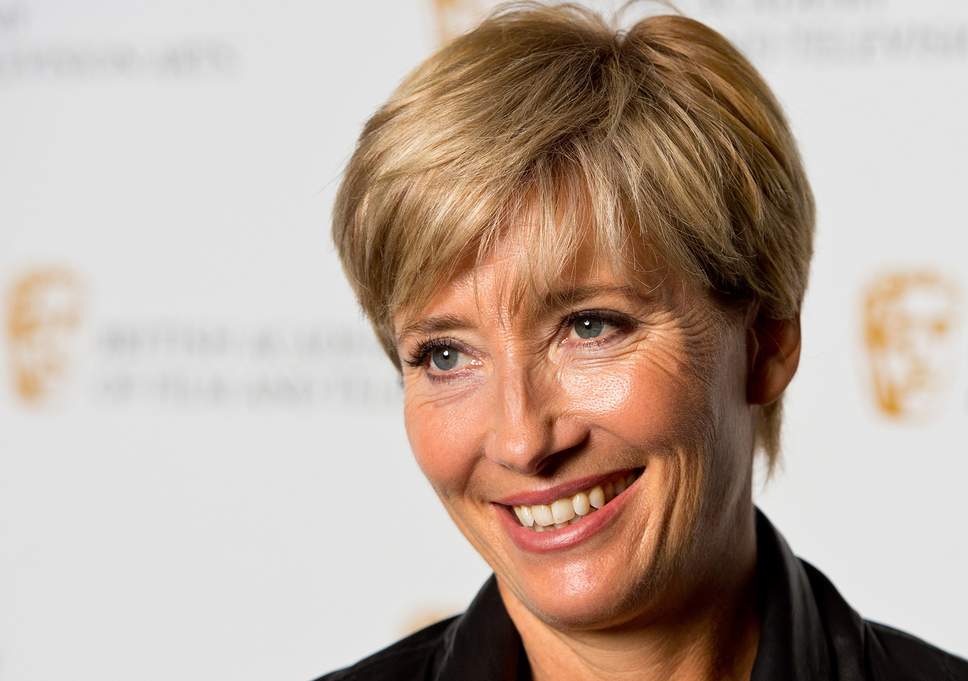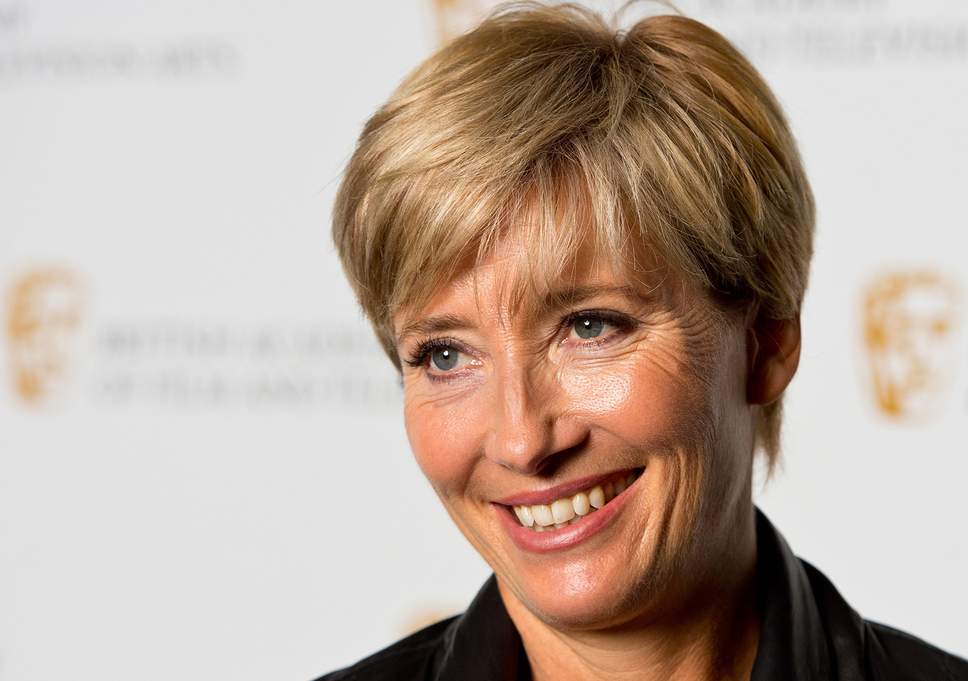 Another honor for Emma Thompson in what has already been a very busy year. The award-winning actress, activist and screenwriter, who played Divination Professor Sybill Trelawney in the Harry Potter films, has been appointed as the newest patron of the Graeae Theatre Company. Graeae is a British organization that supports hearing impaired and disabled artists in theater. Congratulations to Dame Emma Thompson!
Mrs. Lowry and Son Starring Timothy Spall Get US Distributor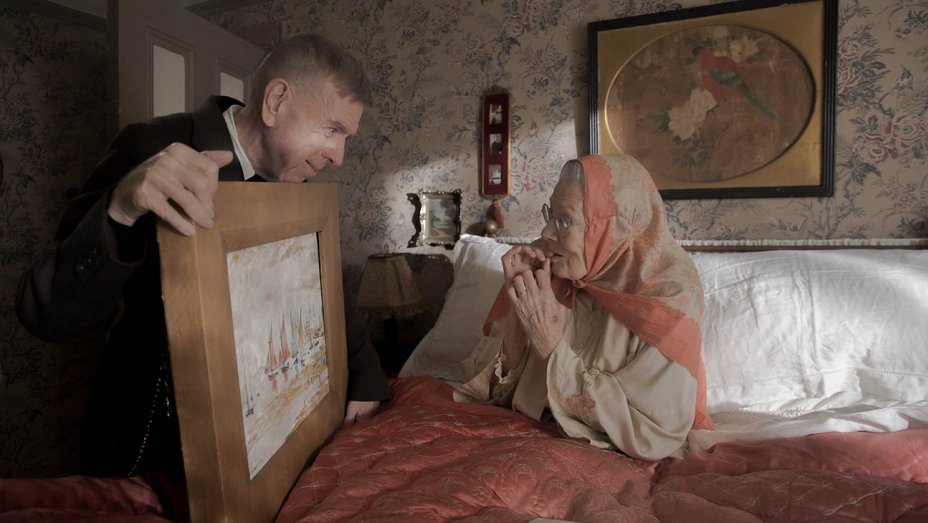 Timothy Spall, who's known to Potter fans as the traitorous Peter Pettigrew, co-stars with award-winning actress Vanessa Redgrave in the upcoming drama Mrs. Lowry and Son about one of Britain's leading 20th century artists, L.S. Lowry and his relationship with his mother. Spall appeared at the World Premiere of the film during the closing gala of the annual Edinburgh International Film Festival  earlier this summer and the film released in UK theaters August 30. Now according to the Hollywood Reporter Cleopatra Productions has purchased US distribution rights for the film and will release it in Los Angeles and New York on November 1 and then on to VOD in January.
Toby Jones Leads Around the World in 80 Days Audio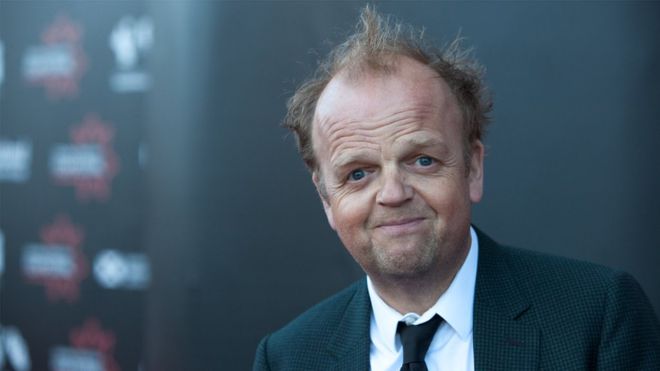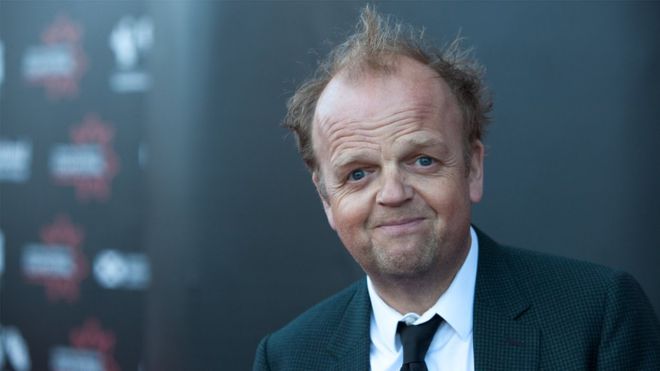 Toby Jones, the voice of Dobby the House Elf in the Potter films, as well as a lengthy resume of other stage and screen work, joins the voice cast of the upcoming audio adaptation of Around the World in 80 Days from Audible. Jones plays the lead character Phileas Fogg in the 1873 classic by Jules Verne. According to the Radiotimes Around the World in 80 Days is available now for pre-order at and releases for download on October 15.
Johnny Depp Surprises Midwest Audiences
Potter fans know Johnny Depp as the darkest of Dark Wizards Fantastic Beasts Gellert Grindelwald, but when the actor isn't working on a film he might be found on stage with his band the Hollywood Vampires. This week Depp made some surprise appearances during a couple of legendary guitarist Jeff Beck's Midwest US concerts in Kansas City, Missouri and Tulsa, Oklahoma. No Portkey needed.
A couple shots from last night's show in Kansas City at the @UptownTheater with special guest Johnny Depp!

Tulsa tonight! Photos by: @drew_stawinhttps://t.co/oLTT2lNy6c pic.twitter.com/pCbnWwi2Vh — Jeff Beck (@jeffbeckmusic) September 18, 2019
That's all for his week Potterheads. Check out our most recent Theater Round-Up and we'll see you here next time for the latest news from the Harry Potter and Fantastic Beasts actors! Don't forgot to cheer on Fiona Shaw, Aunt Petunia Dursley, tonight at the 71st Annual Emmy Awards in race for Best Supporting Actress in a Drama!