UK Time Turner Sweepstakes Now Open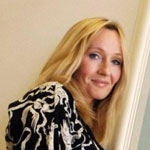 Nov 22, 2004
Earlier Warners Brothers announced a contest where winners from the USA, Japan, and Canada could win a chance to meet J.K.Rowling and the trio. Well now residents of the U.K. have their own chance to win a meeting with the Harry Potter author and cast members too. The contest is open now and runs through December 17th. Children ages 7 through 17 have the chance to meet J.K. Rowling and actors Daniel Radcliffe, Emma Watson, and Rupert Grint. Winners will receive three nights accommodations, and the winner must be accompanied by an adult. You will be required to answer a multiple part question:
"In the movie Harry Potter and the Prisoner Azkaban, what class does Hagrid teach?" The winner will be announced on January 31st, 2005.
UK Residents: CLICK HERE to enter.
There is also a second contest for U.K. Residents ages 8 – 18 only to win a Harry Potter and the Goblet of Fire set visit at Leavesden studios from EA games. The grand prize winner will win a tour of the set along with three guests. Runner up prizes consist of Playstation 2, X-Box and Game Boy Advance games of Harry Potter and the Prisoner of Azkaban. The contest starts today and runs through December 20th, with the winner announced on January 11th, 2005. UK Residents : Click Here to enter this contest.
The US version of the Time Turner Sweepstakes is still ongoing.
Thanks Lucy!