Emma Watson Confirms for Pride of Britain Awards and More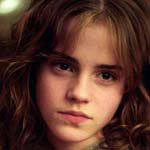 Oct 05, 2007
Uncategorized
Yesterday we first told you about the Pride of Britain awards, and the official Emma Watson website has now been updated with confirmation of Emma's appearance at this event. The website notes that Emma (who portrays Hermione Granger in the Harry Potter films) will be attending along with author J.K. Rowling and more. To learn more about these awards, which will be held in London Tuesday, October 9, click here. These awards will be broadcast the next day on UK channel ITV1 9:00pm ' 10:30pm. If anyone can capture this video, please send it in!
Also Emma sends along her thanks and appreciation for a recent Movies.com awards, where Emma was named "hottest up and coming female artist." The official Emma Watson website was also named "favourite female official site." Congratulations to Emma and her team! It should be noted that actor Dan Radcliffe (Harry Potter) won as well, for "hottest up and coming male," and HarryPotter.com, the official WB Harry Potter site, was chosen Best Movie site. Congrats to all the winners!
One related note, you can see a photo of Emma taken by her father at the recent National Movie Awards, here.