Tom Felton, Jason Isaacs Attend Empire Awards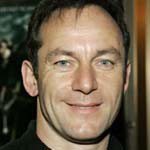 Mar 29, 2009
Actors Tom Felton (Draco Malfoy) and Jason Isaacs (Lucius Malfoy) are attending the Empire Awards which are being held tonight in London. You can see early photos of the them at this event via this link to our Image galleries. Update: Helena Bonham Carter is also attending tonight (more below) with photos of her starting here. Also be sure to follow along with the live blog as they announce the winners here.
Update One: Jason Isaacs presented the award for Best Director. He said:
Jason Isaacs: I just said to my wife, "I hope I don't have to follow
Russell Crowe." I want to say a few words about Great Ormond Street –
but first i want to say something about Empire, because they're written
by and for people who love film, not like us who sometimes love film
and sometimes just do it for the paycheque. But in this time of credit
crunch Empire has decided to give something back to charity and support
Great Ormond Street, which does fantastic work for sick children. So
please give some money.
I'll tell you something about directors;
there's always one on set, I think it's a union thing. They get the
best headphones normally. They always arrive late and leave first. On
location, they get first pick of the actors to have sex with, and
judging by my director friends they're always moaning. If it wasn't for
them, there'd be a lot more money to go around.
Update Two: Congratulations go to Helena Bonham Carter (Bellatrix) who was named Best Actress for her role in Sweeney Todd. Upon winning, Ms. Carter said: Thanks so much. This is a real compliment, I'm very chuffed. I did work
actually incredibly hard for that role, but I loved every bit of it,
and it was so many dreams come true. I always wanted to be in a
musical, to sing, to be in something by Steven Sondheim and I always
wanted a baby girl. I actually got all that, thanks to Tim Burton. And
I know he always wanted to be Best Actress, so this is as much his as
mine. Thank you!
More when we get it, stay tuned!