Updated: Michael Gambon Taken Ill; to be Replaced in UK Stage Production by Richard Griffiths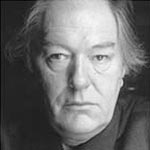 Oct 02, 2009
UPDATE: TLC has spoken directly to reps for Michael Gambon, who have reassured us that the beloved actor is on the road to recovery from this minor illness, and will be back to work, up and jumping again in a few weeks time. Of special interest to Harry Potter fans is word that yes indeed, Michael Gambon will be able to film his role as the beloved Albus Dumbledore for Harry Potter and the Deathly Hallows later this fall.
What's On Stage is reporting today that actor Michael Gambon (Professor Dumbledore) has canceled his upcoming appearance in a UK play this fall due to an undisclosed illness. While the appearance of this acclaimed actor on the stage again was widely anticipated, the part will now be performed by fellow Harry Potter actor and Tony award winner Richard Griffiths (Uncle Vernon). Quotage:
"Michael Gambon has pulled out of the upcoming world premiere of Alan Bennett's new play The Habit of Art under doctor's advice while he recovers from an undisclosed minor illness. He will be replaced by Richard Griffiths as poet WH Auden opposite Alex Jennings as composer Benjamin Britten in the production, directed by NT artistic director Nicholas Hytner which is still due to open in the NT Lyttelton on 17 November 2009 (previews from 5 November). The actor said today: "I'm really disappointed to be pulling out of
this play, as I'm temporarily not firing on all cylinders. The timing
is very unfortunate, but I have been told to rest for a couple of
weeks. This means I must let the show go on without me."
Please join us here at TLC as we wish Mr. Gambon a very speedy recovery.