Dame Maggie Smith and Sir John Hurt Receive Lifetime Achievement Awards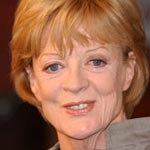 Mar 23, 2010
Actress Dame Maggie Smith (Professor McGonagall) and actor John Hurt (Ollivander) are recipients of two lifetime achievement awards presented in London this past weekend. First, Dame Maggie Smith was honored with the 2010 Laurence Olivier Special Award, at the Laurence Olivier Awards. A report on OfficialLondonTheater notes:

Bringing the evening to a close, last year's Best Actress winner Margaret Tyzack presented Smith with the Special Award. Since making her stage debut in 1952, the veteran actress has appeared in over 50 stage productions in the UK and US.
Beginning her career at the Oxford Playhouse, one of her most notable stage roles came in 1960 when she played Desdemona opposite Laurence Olivier in Othello at the National Theatre. The later film adaptation won her her first Academy Award nomination and was the beginning of her illustrious reputation on both stage and film.
A clip from Dame Smith's acceptance speech can be seen right here in a montage of clips from the event.
Secondly, Sir John Hurt was presented with the lifetime achievement award at the Bradford International Film Festival. The BBC reports that upon receiving the honor, Sir John Hurt noted his desire for a balance between large studio productions and smaller films. Quoteage:

"It's been my constant fight all my life. All you can do is prepare the ground. You can't just say this is how it ought to be because you've got to create a public that actually enjoys it – and therein lies the difficulties."
Many congratulations! Thanks Wendy!