New Books for Jo's Book Nook, Harry Potter Book Club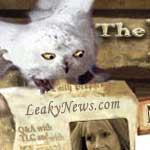 Oct 05, 2010
With the new month, both of our book clubs at the Leaky Lounge have selected new books to read and discuss. The Harry Potter Book Club is reading Harry Potter and the Prisoner of Azkaban. Revisit the third book in the series in good company here at the Leaky Lounge.
Our non-Harry Potter book club, Jo's Book Nook, is reading Dracula by Bram Stoker this month. Dracula was written in 1897, with the vampire Count Dracula at the centre of the epistolary novel. Take part at this link.
The forums for both book clubs are full of polls, quizzes and interesting discussion topics for MyLeaky members to enjoy. Happy reading!