2012 Two Part Riddles Contest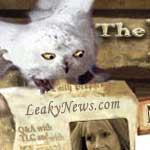 Jul 05, 2012
It's time for our fifth annual two part riddles contest. The rules have been slightly updated since last year so be sure to read carefully.
Part One will occur during the month of July. You are invited to submit a canon correct riddle that relates to a person, place or thing found in the Harry Potter books. The contest team will select the best riddles from the entries to have 10 riddles varying in difficulty to post. The team will also write and post riddles to fill in any needs. From these 10 riddles, a new riddle will be posted in the Contest Corner and on our Facebook page each Monday and Friday at 11am EDT during the month of August (see schedule below) for Part Two of the contest. All contestants' riddle entries used in July (this excludes riddles created by the contest team) and all people who submit correct answers for all the riddles will be placed into a drawing for one of three Wizard Wood Wands.
You can find more in-depth information on the contest here. Best of luck to all who enter!