New Movie Round Up!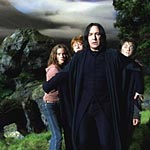 Aug 08, 2013
It has been great to follow up on all our beloved Harry Potter cast as they branch out and dip their toes into new projects. This week a string of new trailers for the Potter cast's new projects was released. Rupert Grint and Alan Rickman's CBGB released it's first trailer. Grint, who has played a series of shady character in The Necessary Death of Charlie Countryman, Mojo, and CBGB, says "It's not really that I am trying to shock people or make a big statement," says Grint, "It's just part of moving on." (USA Today). As reported earlier, a trailer for The Butler (hitting theaters August 16), staring Alan Rickman, was released. The CBGB Trailer can be seen below.



Daniel Radcliffe talked of moving on in his movies The F Word and Horns, while our first glimpse of him in How to Kill Your Darlings was released in a trailer (which can be viewed below). The F Word is set to premier this September. Quoted from SnitchSeeker, Radcliffe said:
style="">

Wallace is quick-witted, warm-hearted, overtly cynical but quietly romantic. His mind is a bottomless reservoir of anecdotes, observations, and semi-absurd theories. He dropped out of med school and now writes software manuals in a fluorescent- lit cubicle – not exactly what he imagined he' d be doing, career-wise. He always wants to do the right thing, but he keeps finding himself in these ethically murky situations. He believes love is not an excuse for acting like a jerk " he's not a fan of lying and cheating and manipulating and hurting other people. His heart got broken not too long ago but he's getting over it ' or at least trying. Wallace can talk about anything with anyone for any amount of time but he's never met anyone he liked talking about anything with more than Chantry.

Daniel Radcliffe read the script and was drawn in by the character of Wallace as well as the wit and heart of the story. "One of the reasons I was so keen to make this film is in a part in the script, Wallace corrects Chantry on her pronunciation of a word. At that point I knew I liked this guy' says Radcliffe of his character. "He's slightly reclusive and not really that social but he very much wants to be included. He's a very sweet guy but a bit misguided in the way he views relationships as black and white but that's kind of an interesting thing about him. He's an interesting, complicated and also very funny."

As romantic comedy is a new genre for the acclaimed actor, Radcliffe was excited about jumping into the role. "Usually when I make a film there is always one scene where my character breaks down and has some terrible thing happen to him and with this film there wasn't any of that' says Radcliffe. "It's a lighter film for me ' not necessarily emotionally ' but in terms of the depths of pain and agony I have to go to. It's been very enjoyable ' I hope to do more comedies in the future."

"When I met [director] Mike Dowse it was clear that he had a real vision for the movie. He lets us play around and encourages us to improvise' says Radcliffe of the director.

As Dowse explains, everyone expected a great actor in Radcliffe but the level of comedy he brought was a pleasant surprise to all. "The nice surprise about Dan was that he really is funny. Obviously it's a comedy so we were looking for someone who could do comedy but he's surpassed my expectations of how great he is on his feet, with improv and coming up with great bits' says Dowse.
Matthew Lewis took a swing at "being bad" in a movie called Wasteland. While Wasteland premiered at film festivals, it is being released publicly (in the UK) under the name The Rise. It will hit theaters September 20 (BGPS). The first trailer for this movie can be seen below.