"Fantastic Beasts and Where to Find Them" to be Released November 2016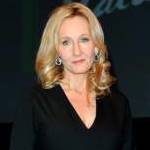 May 13, 2014
The first movie in the "Fantastic Beasts and Where to Find Them" trilogy will be released on November 18th, 2016, according to Variety:
Set initially in New York about seven decades before the start of the Harry Potter story, the films will follow "magizoologist" Newt Scamander as an extension of the wizarding world " rather than being prequels or sequels.
The Warner Bros.-Rowling partnership on "Fantastic Beasts" had been jointly announced in September with Rowling adapting the script from the 2001 book, ostensibly written by the fictional Newt Scamander.
Tsujihara had said at that point that "Fantastic Beasts" would resemble the eight Harry Potter movies in response to a question of whether the films would re-use the same sets, currently housed at Warner's Leavesden Studios in London.
You can read more here.
Only two years and six months until the premiere!