Are We Graduating from Hogwarts?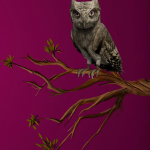 Sep 03, 2015
As September 9th approaches, Pottermore posted on both Facebook and Twitter that Pottermore students are leaving Hogwarts.  A printable certificate is available to mark the occasion.
The owl notifications say more about what will happen to the site this month:
Part one of Pottermore's story, in which you have enjoyed the depiction of Harry's story through illustrated 'moment' art work and experienced life within Hogwarts, is ending. We are now preparing for part two of Pottermore's story to begin. As J.K. Rowling's Wizarding World expands, so too will Pottermore, becoming a place to imagine more and share in a world beyond the seven book series.
If you haven't finished visiting the moments of the seven books, it's time to do it.  That part of the site will be gone, along with the previously announced House Cup.
What will happen if we must now become adults in the Wizarding World, as so many of us already are in the real world?