Shocker (No, Really) "Cursed Child" is a Sequel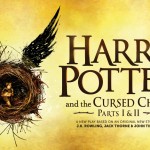 Oct 22, 2015
Okay, that slim chance that what we were told in December 2013 was wrong. That, like the Harry Potter encyclopedia transforming into Pottermore, the play had transformed into something totally different than what it was originally intended to be? It happened. Harry Potter and the Cursed Child is a full blown sequel.
The plot of the play is revealed to be about Harry and his son Albus. The Daily Mail got the inside scoop on plot, ticket pricing, and more. They are the first to report that the play picks up right where J.K. Rowling left off at the end of Deathly Hallows, and the cursed child refers to Albus Severus. In case this is too hard to believe, they quoted the plays producer, Sonia Friedman. The Daily Mail reports:
'It's safe to say that The Cursed Child picks up from where The Deathly Hallows ended,' revealed Sonia Friedman, who is producing the play with Colin Callender.

The poster, unveiled here for the first time reads: The Eighth Story. Nineteen Years Later.

A statement from the creative team noted that Al must struggle with the weight of a family legacy he never wanted and that 'past and present fuse ominously' when Harry and his younger son learn the uncomfortable truth that 'sometimes, darkness comes from unexpected places'.

Friedman and Callender were cautious when discussing The Cursed Child. 'We don't want to spoil it for the audiences,' Callender said, reasonably.

And when I asked if there would be any flashbacks to Harry's own parents, Friedman said, more bluntly: 'It's for theatregoers and fans, and we're not going to say any more about the story.'

'Because it's a play, it's worth stressing that at this stage of the process it's not our intention to have a high-tech show, but to go back to basic story telling,' Friedman said. She and Callender both termed it 'raw theatre'.

However, they have hired special effects experts and an illusionist. 'We very much hope to deliver magic — but in our unique way,' Friedman added.

Previews begin on June 7 at the Palace Theatre, when tickets to see both parts will be priced £20, £50, and £80 to £100. (They can be watched on one day on Wednesdays, Saturdays and Sundays.)

From August 3, after The Cursed Child has opened, seats for the two shows will cost £30, £70, £100 or £130. Tickets to see just one part of the production can be bought at half the prices quoted.

Priority tickets for those who registered to see the June to September shows can be bought online from next Wednesday; others can buy seats two days later. The show officially opens on July 30.
The low priced tickets are to be sold in a lottery, considering the immense popularity the show is sure to have. We have all been begging for a sequel, and though J.K. Rowling said "never say never," she still told us that she was also done with Harry's story and that it was very unlikely to happen. My last post was wrong. My prediction was wrong. But, it was wrong in the best possible way. We are finally getting the sequel we have all been longing for, even if it isn't in the format we thought (or hoped) it would be.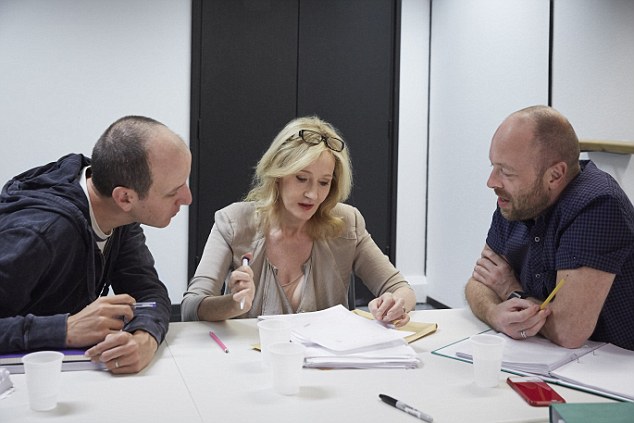 Picture from The Daily Mail. Jo is hard at work with her co-writers, Jack Thorne and John Tiffany, respectfully.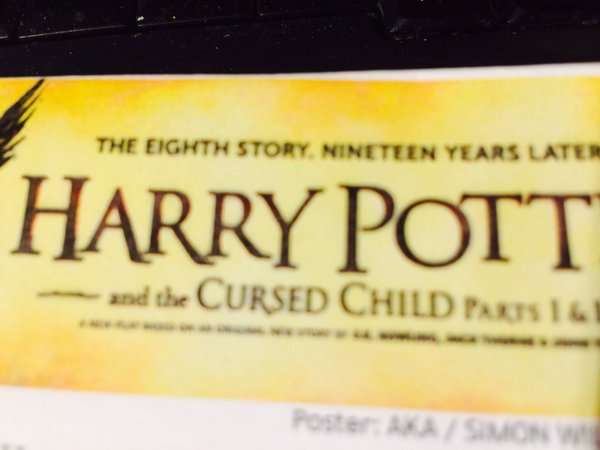 A blurry poster shot that reveals more about the show than the promo artwork released earlier today. The photo is from the twitter of Daily Mail writer, Baz Bamigboye.