First 'Fantastic Beasts and Where to Find Them' Trailer to be Released on December 15th + First Synopsis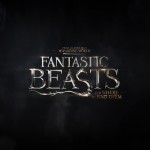 Dec 10, 2015
Hypable reports that the first trailer for Fantastic Beasts and Where to Find Them will be released by Warner Brothers on Tuesday December 15th. According to the studio, the upcoming "announcement trailer" will "give audiences the first glimpse at a never-before-seen part of the wizarding world created by J.K. Rowling."
We are obviously VERY excited about the idea of seeing this never-before-seen part of our much loved wizarding world on screen and feel like next Tuesday cannot come soon enough.
In addition to the announcement about the trailer, the first official synopsis for the movie, set to open in November 2016, was released today.
"Fantastic Beasts and Where to Find Them" opens in 1926 as Newt Scamander has just completed a global excursion to find and document an extraordinary array of magical creatures. Arriving in New York for a brief stopover, he might have come and gone without incident…were it not for a No-Maj (American for Muggle) named Jacob, a misplaced magical case, and the escape of some of Newt's fantastic beasts, which could spell trouble for both the wizarding and No-Maj worlds.
The synopsis taps into a lot of things established before, like the 1920s setting as well as the No-Maj term while giving a more concise idea about what the film will focus on. It will be interesting to see on the 15th how the trailer plays around with the synopsis and how much of the 1920s wizarding world we are actually given a chance to glimpse at.
Pottermore also took into Twitter to announce the countdown to the first trailer: