Rupert Grint's Live IMDb Twitter Q&A and Sketch on The Tracey Ullman's show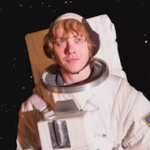 Jan 13, 2016
Rupert Grint recently appeared in a comedy sketch with Tracey Ullman portraying Dame Judi Dench on The Tracey Ullman's show. 
The sketch features a 'Dame Judi' and Grint on set, where Ullman's Dame Judi Dench wrecks havoc upon Rupert's iPad. You can watch the sketch below:
Rupert also made a rare social media appearance yesterday, when Alchemy and IMDb announced that he would be answering questions from the public through IMDb's Twitter Account: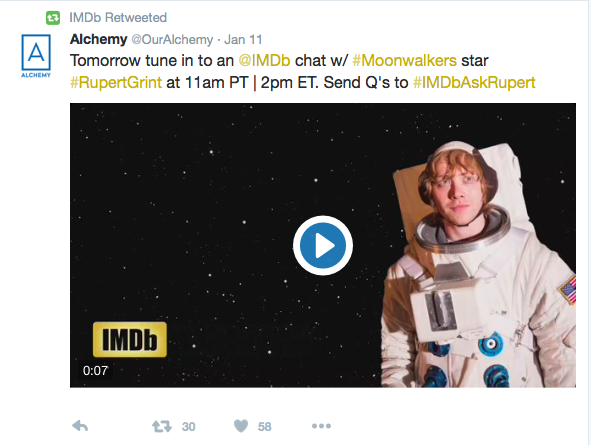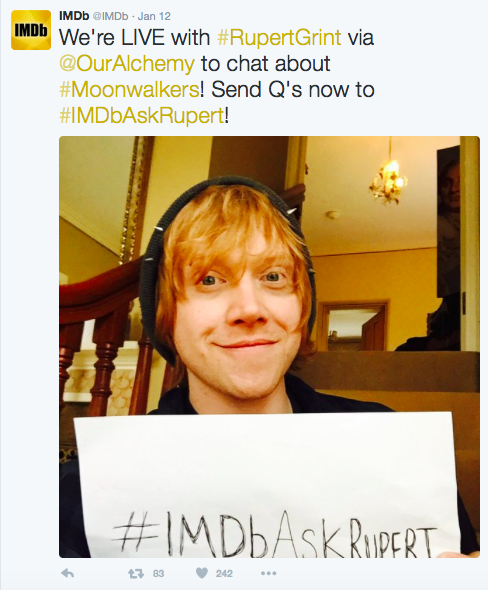 The first questions related to his role as Jonny in Moonwalkers, out on Netflix on January 15th:







There had to be questions about his role as Ron Weasley, of course!


Then a fan had a question about his fan club, which Rupert answered with the good news:
Others asked about Rupert's past roles, future aspirations and his thoughts on acting:





Other questions were about his t-shirts, superstitions and favourite book and pizza toppings:

Catch the full interview on IMDb's Twitter here, and be sure to watch Moonwalkers on Netflix from January 15th!