J.K. Rowling Gives a Tour of the 'Cursed Child' Rehearsal Room!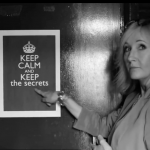 Apr 22, 2016
Beyond a sign saying 'Keep Calm and Keep the Secrets' is a very special room. Not quite the Room of Requirement, but near enough – it's the Cursed Child rehearsal room, and the play's Twitter account (@HPPlayLDN) tweeted an exciting new video of J.K. Rowling herself giving a small tour, and a chat with Cursed Child showrunnners.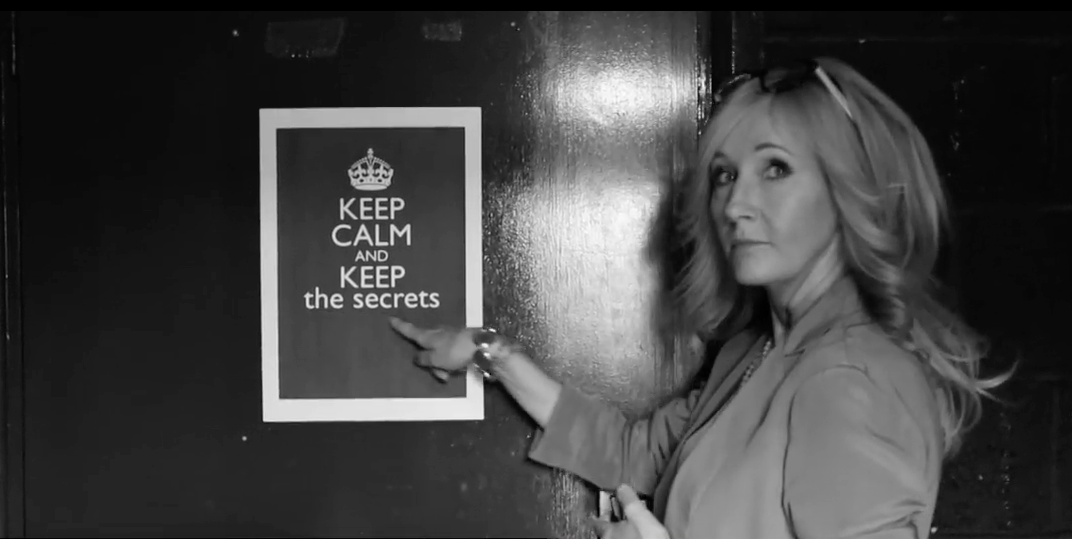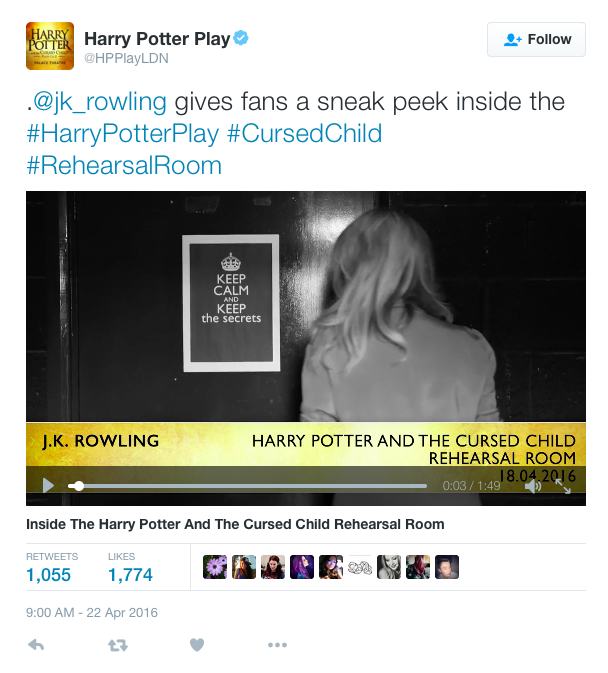 Following her through the door, Jo walks through a series of tables full of interesting props and … coffee machines? After cheerily bumping shoulders with director John Tiffany, they both look on intently at the cast (maybe practicing spells – they look like they're holding wands?), then have a small chat with playwright, Jack Thorne.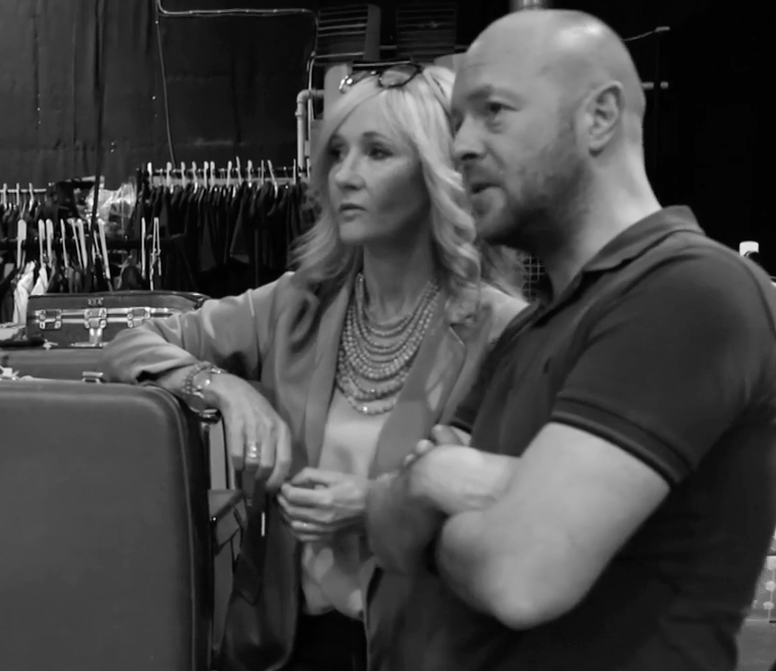 Jo says she's excited and nervous, and the three speak about their nerves realising that it's ONLY 50 DAYS until the official opening of Cursed Child (!!)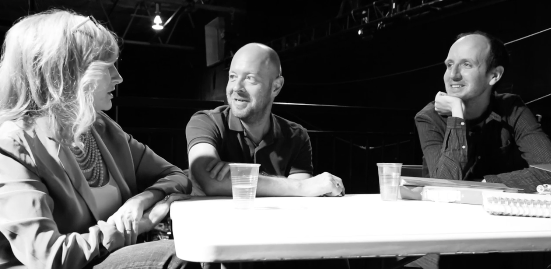 The previews of the play are spoken about, revealing their hopes that it will show 'exactly how audiences will connect' with the play. Tiffany hopes that 'each separate preview will be unique', as each will be a different 'version' of where they are in the process of building the play. Jack Thorne comments that 'what works here may not necessarily work on stage in the same way', and the play might require big changes to make it work from day-to-day. Tiffany adds that the magic of theatre is the way that it changes everyday.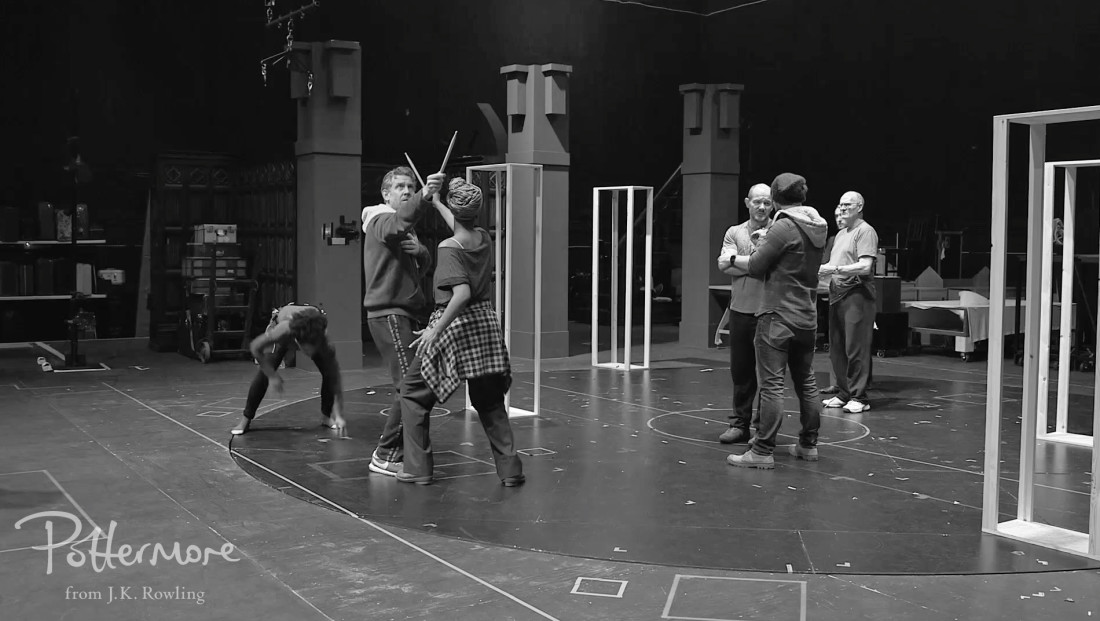 Noma Dumezweni (who will play Hermione) and Paul Thornily (Ron Weasley) are seen with wands casting up to the ceiling across each other (and then hugging and laughing adorably). Also seen in the shot is Cherrelle Skeete (which makes us feel like it's basically confirmed that she's Rose Weasley, but who knows!).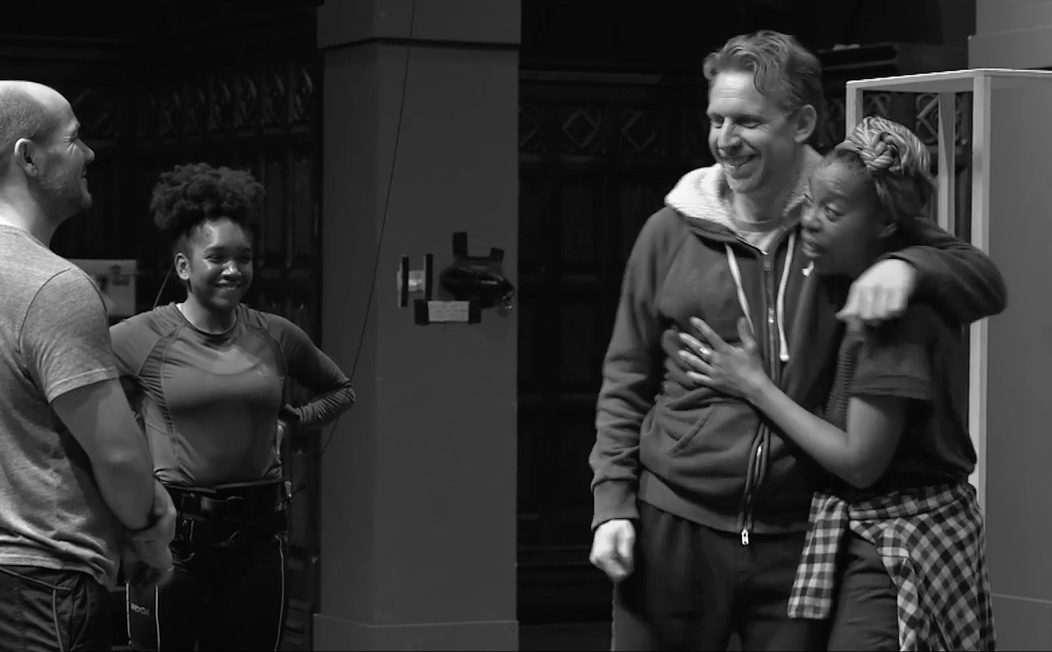 Jo relishes the fact that the Potter fandom has 'looked after each other' and 'have each other's backs', and says that she hopes that fans will be able to keep secrets under wraps, allowing the full element of surprise for theatre-goers.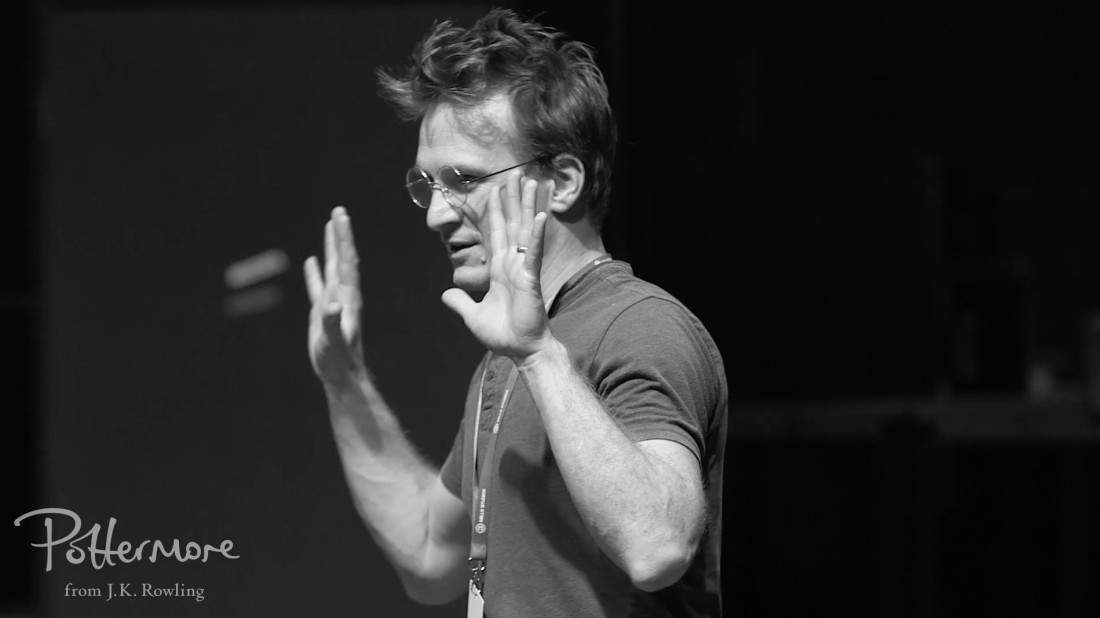 This scene looks vaguely like something from Starkid's A Very Potter Musical – we're loving the fun vibes we're getting from the play!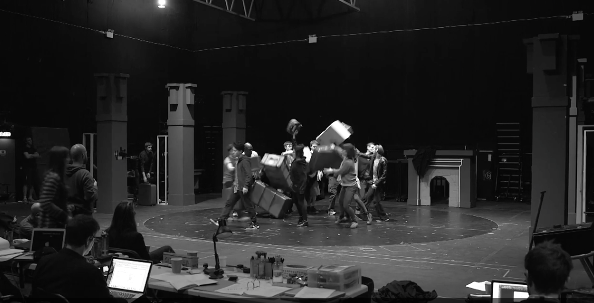 Catch the full video here, and below!