J.K. Rowling, John Tiffany and Jack Thorne on 'Cursed Child' Opening TOMORROW!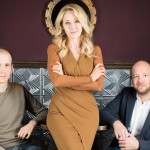 Jun 06, 2016
Cursed Child is set to start preview performances tomorrow, and in the midst of J.K. Rowling, director John Tiffany and writer Jack Thorne preparing for their opening day, The Guardian spoke to them about their two years of collaboration on the project.

Commenting on the 'warmth and ease' of the relationship between the three creators, writer Sarah Crompton says that the 'friendship and ease between them bodes well for the collaboration that has sustained them for more than two years'.
We are reminded that this is the only interview the trio will give before the opening of the play. Jo recently tweeted a photo of a badge saying '#KeepTheSecrets', which is the running message of the play's promotion. In a recent backstage glimpse of the play (which you can watch here), the door to the rehearsals room bore a sign saying 'Keep Calm and Keep the Secrets'.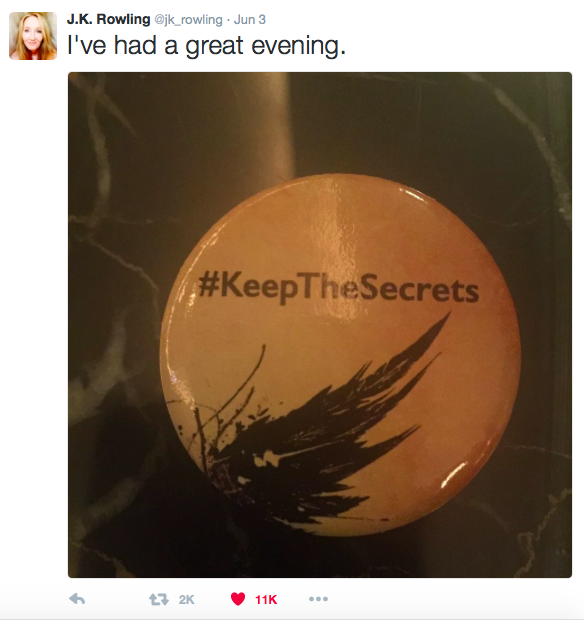 Jo also tweeted a video today, asking all seeing the preview performances and beyond to keep the secrets of the play under wraps, so not to ruin the story for those unable to see the play or those attending slightly later dates:
Potter fans have always had each other's backs. Today I'm asking you to #KeepTheSecrets of #CursedChildhttps://t.co/0Vbl3zwN6b

— J.K. Rowling (@jk_rowling) June 6, 2016
On keeping the secrets:
"I've been through this many times," says Rowling. "And I hope we get there without any major spoilers, purely because people will have an amazing experience if they don't know what's coming.

"Generally speaking, Harry Potter fans are a community, they have each other's backs, and they want to have that mystery and the sense of surprise. So we're hopeful. But it won't be the absolute end of the world. We're not going to be throwing tantrums about it but we hope for the audience's sake that we can get there."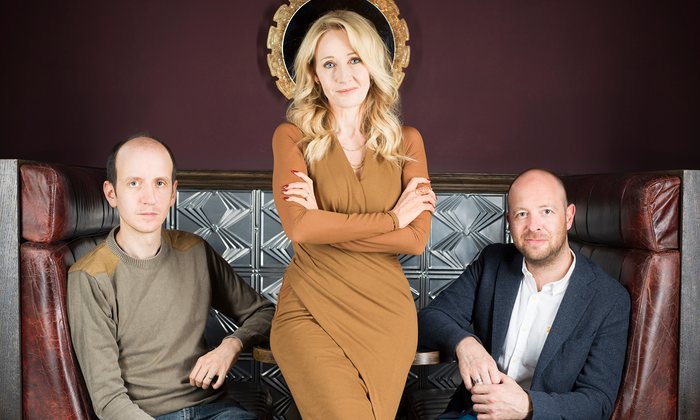 Two weeks ago, The Guardian's Sarah Crompton met with the trio, and Rowling understandably hadn't been sleeping much:
"I've been awake since 4am … We were in the theatre last night and I saw a scene that's very close to my heart, in costume, on the set And it was quite overwhelming"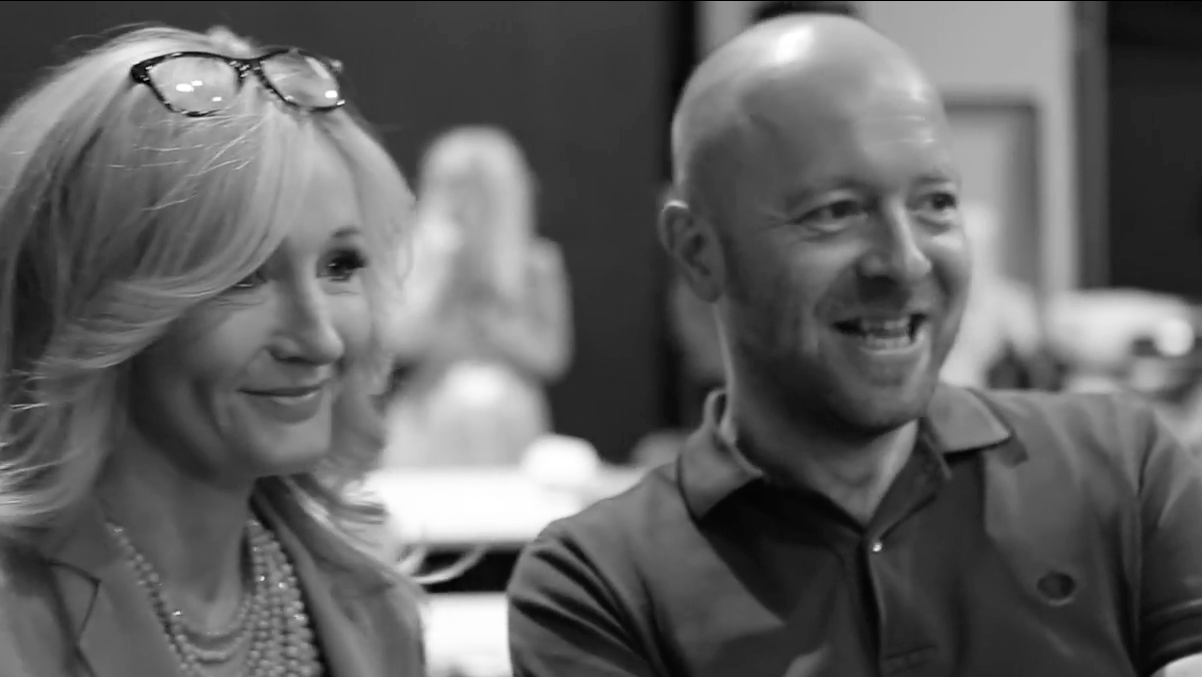 Director John Tiffany is clearly no stranger to Jo's amazement with the play:
"Jo has been around for a lot of the process," Tiffany chips in. "A lot," she agrees. "But last night was the first time I had been into the theatre and seen everything so fully realised. And it was… extraordinary."

"We did a fist bump, didn't we?" says Tiffany, smiling.

"Well, I tried to do a fist bump with you," Rowling shoots back. "And you tried to shake it. So that wasn't our coolest moment. But in fairness it was dark…" "And I am not known for my first bumps," says the director. "Nor am I, really," adds Rowling. "I just felt the moment demanded one."
Talking about their nerves, Jo – the 4am riser – feels she could take a lot from Tiffany's relenting composure. He says that his unshaken nerves were unexpected:
"If you had asked me a year ago how I'd be feeling today, I think I'd probably have said I would be crumbling biscuits in the corner. But I feel remarkably sane."

"You are so calm," Rowling interjects. "I am less calm."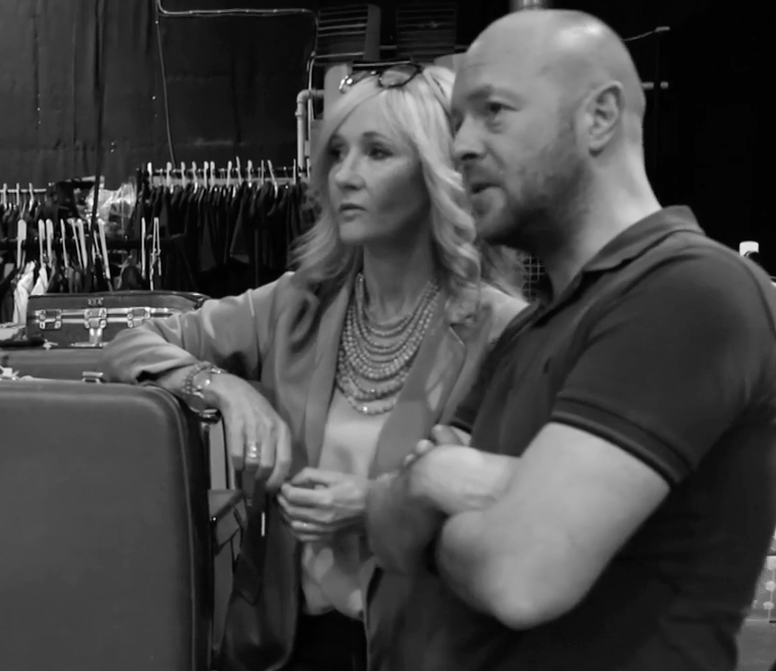 The magic started in a meeting between J.K. Rowling and the play's now-producer, Sonia Friedman – after speculating the idea and bringing in Tiffany and Thorne, Rowling was completely on board:
"You can probably imagine I have been asked to do something else with Harry Potter five times a week ever since the series ended. Sonia just wanted to explore a theatrical production and I knew her by reputation obviously and thought I would really like to meet her and hear what she had to say."
On Tiffany and Thorne's involvement:
"That's the reason this happened because I thought I will never have the opportunity to work with such great people again,"
Of course, Jack Thorne is a self-proclaimed 'total Potterhead':
"I still consider myself a Potterhead and I hope the Potterheads don't hate me so much after this that I am never allowed to be one again."
Yet Tiffany was unaware of this when he invited Jack to become writer of the play:
"He asked me when we met at the tube station on the way to The South Bank Show awards," remembers Thorne. "So glamorous," laughs Tiffany. "And so appropriate, the tube station," adds Rowling mysteriously. Thorne continues: "And he said, 'What do you think about it?' And I went a bit nuts in the street. Only because I'm so incredibly shy, nobody would have seen or realised I was going nuts."
In an amazing turn of events, Jo Rowling and John Tiffany revealed that they actually met informally years before. Jo was a single mother, writing The Philosopher's Stone in Edinburgh Cafes, completely unaware of the phenomenon it would become:
One of her favourite haunts was the Traverse theatre, where Tiffany was assistant director. "It was one of the first places in Edinburgh you could have a cappuccino," remembers Tiffany. "I was there meeting actors and writers a lot, and I remember seeing a woman writing, with a pram at her side. We got to saying hello and I remember once Jo said, 'Do you mind if I'm here…'"

"Because I hadn't bought a lot of coffee," she explains, before Tiffany adds: "Then a year or so later I realised who it had been. And she didn't come to the Traverse any more."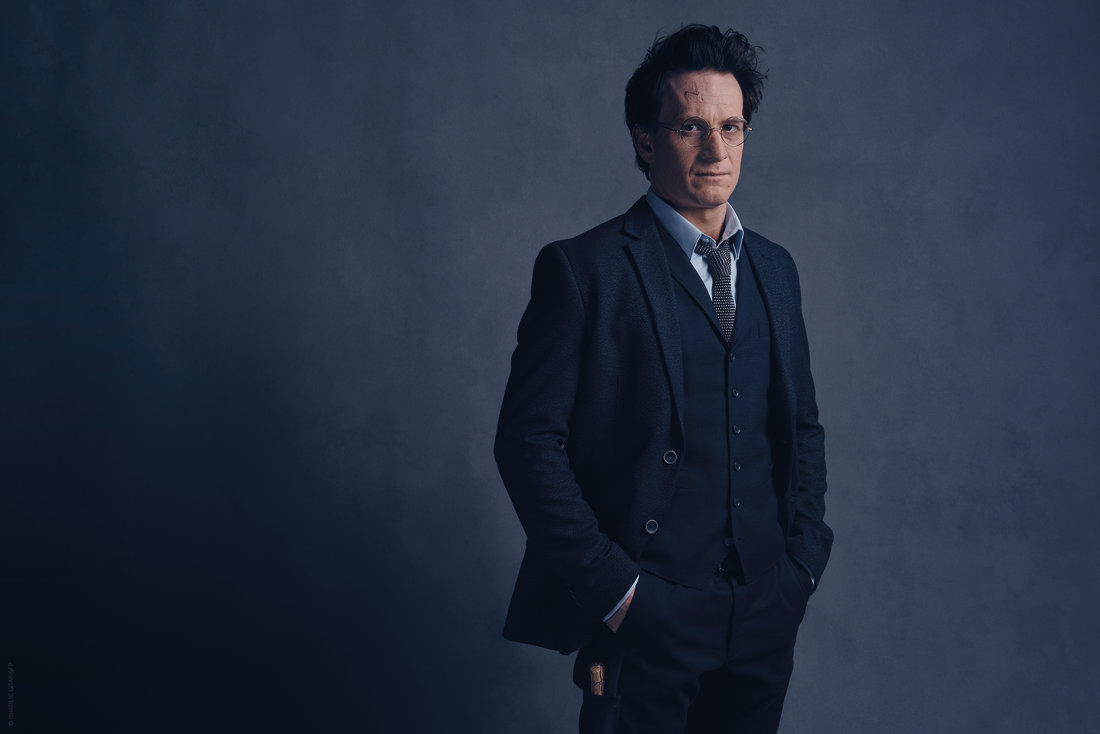 Jo says her and Jack Thorne are similar in many ways, making the bond between the three a lot easier to work with. They're serious about the play, yet seemingly lighthearted, calm and honest in their approach to working with one another. Rowling seems to have completely entrusted her story to the two creators:
"Jack and I are similar in many ways," says Rowling. "We're both, notwithstanding how chirpy we are being right now, quite introverted people who are very happy alone in a room, and there are many parallels in our working practices and I felt like he was one of my tribe."

"And we bonded over the haircut," he adds, before asking her permission to tell the following story. "We were talking about the way people don't realise quite how horrible age 10 is. That was the moment I realised it was possible I could never have friends. Other people would have friends and I never would. And I was talking about buying a coat: I bought the same coat as Matt Cox, who was a considerably cooler kid in the year and I had to wear it to school every day because my mum had bought it for me and it was the only coat I was going to get. He wore it a lot better and everyone thought I was copying him."

He still shudders at the memory. Then Rowling adds, quickly: "And I had exactly the same experience. I had the same feather cut at 10 as Susan Hook. I went into school and everyone thought you are trying to be Susan Hook, you pathetic human being. We had exactly the same experience of being deeply uncool. And that's what haunts you."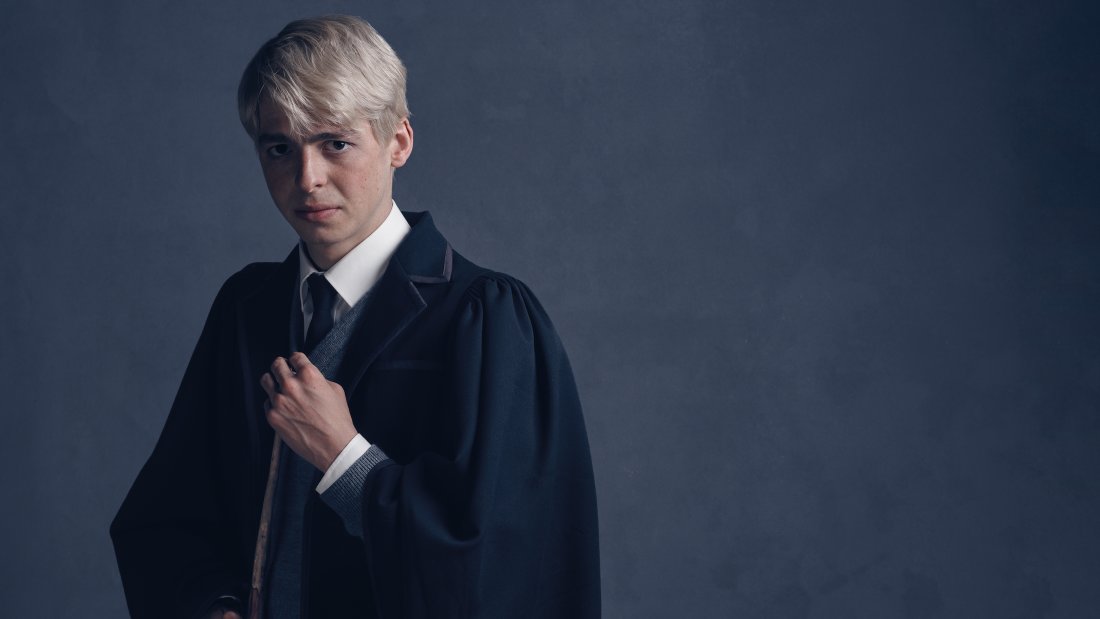 Tiffany and Thorne understand the power of stories to impact people in complex and important ways, and clearly know the role that Harry Potter has had on so many people's lives:
"When you're growing up it's very easy to feel lonely and insecure," says Tiffany. "And what Jo managed to capture, I think, was a world which made those people feel less lonely."
Rowling explains why she took on the project, and trusted Jack with the writing:
"I never set out to build a big community, but I don't think there is a writer alive who wouldn't want to have that many people react to their work," she says. "That's what happened. People came inside the world with me.

This is why [Jack] is the right man for the job, because he just gets it. That's pitch perfect. The big reason why people loved Potter was that it felt like it could be. That sense that there is more to the world. Just on the other side. Even within touching distance. There's more. It is the promise of another world and it doesn't have to be a magical world but to a lonely child or an insecure person or anyone who feels different or isolated, the idea of having a place where you do belong is everything."

"From the moment he produced the first outline, I thought bingo, that's it.
On whether she ever considered writing the play herself:
"I am not so arrogant that I think when you've got an absolutely top-class playwright offering to do it that I'm going to say, 'Well, I've never done it before but I'll do it.' It's a question of knowing the limits of your own competence. I was reasonably involved in the Potter scripts. I'm more familiar with that world. I felt a degree of confidence writing a screenplay but I had supreme confidence that Jack was going to write the play that I was going to love and he has. So you can't ask fairer than that."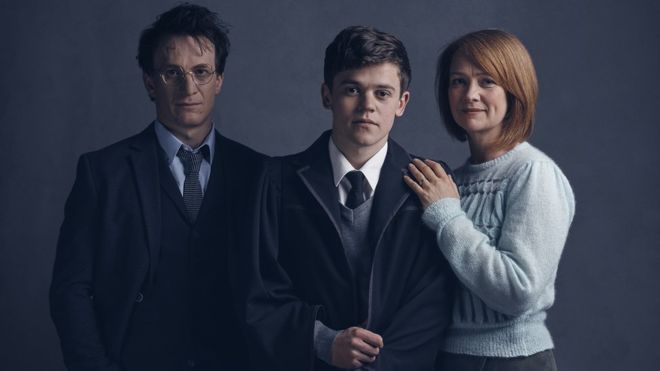 Later she comments on stage writing being a 'revelation' to her:
"It is a totally new language to me," she says. "So watching Jack and what he can do on the page and his understanding on what will then translate on to stage has been such a revelation to me. I know novels and I know movies but this is a different world entirely. Jack has access to a paintbox that I don't have because I don't understand the medium."

Thorne smiles. "To be honest, ever since I wrote Let the Right One In, I'd write something like, 'They run through a forest and then are strung up on a tree and brutally murdered'. I'd just write it on a page and make John do it. And he does" 
The world of Harry Potter seemed silent to us for a long time – the play has returned the magic to us all in a new form, and Fantastic Beasts is introducing us to new elements in the world of magic that we've not encountered before. Rowling says that the stories never left her, even whilst she worked on The Casual Vacancy and Robert Galbraith's Cormoran Strike novels:
"It was 17 years and just because I've stopped on the page doesn't mean my imagination stopped," she says. "It's like running a very long race. You can't just stop dead at the finishing line. I had some material and some ideas and themes, and we three [she nods at Tiffany and Thorne] made a story."

"But I carry that world around in my head all the time," she acknowledges. "I am never going to hate that world. I love that world. But there are other worlds I want to live in too. To be perfectly honest, I just feel if I enjoy it, I'll do it – and if I don't, I won't."

"I always said never say never, and the reason I said that was truthfully that I did have this residue in my head in both directions – in Fantastic Beasts…, which is going back, and in this play, which is going forwards. So I still had this material in my head.

"It's been amazing because there are roots over there and shoots over here, so it is keeping it very consistent and doing it all at the same time. We are sharing a lot between the worlds."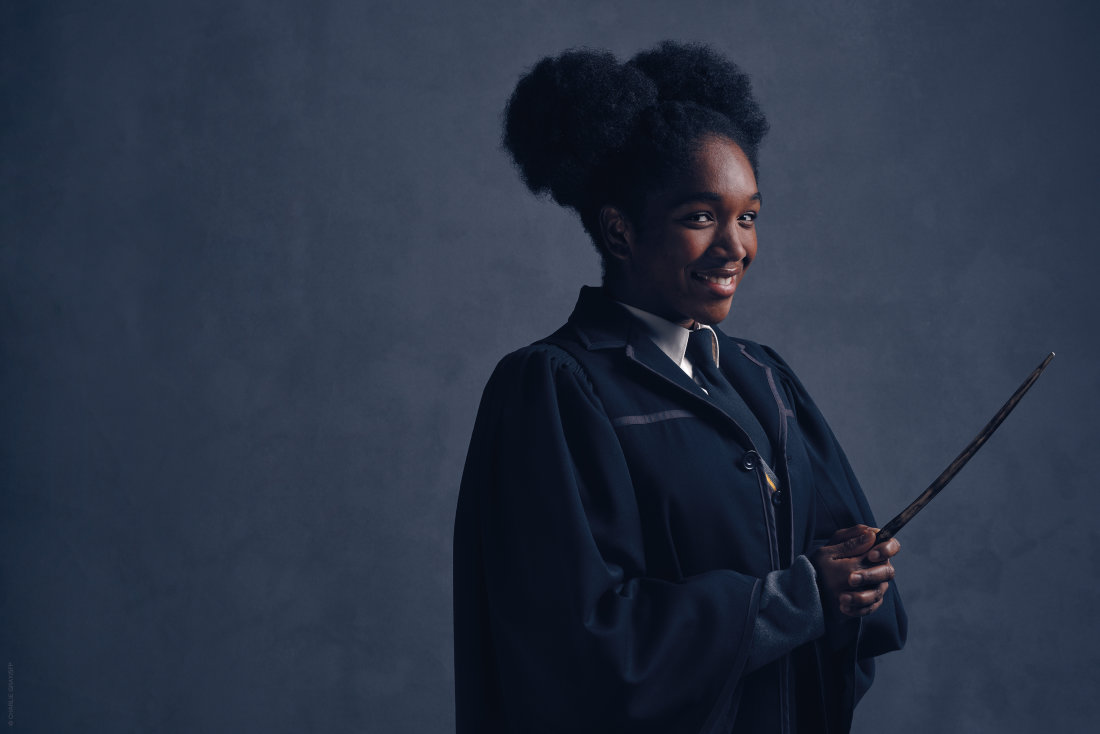 The medium chosen for Harry Potter and the Cursed Child intrigued us all – when we heard there would be an 'eighth story' many expected another book, some thought it would be a film – many were confused when the scriptbook was announced – it's a method of storytelling that's new to us all, but theatre has captured the imaginations of creators for centuries, so perhaps it is only fitting that one of the greatest stories of this century moves to the stage. Rowling explains the reasoning behind the process:
"I kept being asked whether I would make a musical and I don't like musicals," she says, grimacing. "Theatre, on the other hand, I love. I find it a seductive world – there is nothing like seeing an actor perform live. But I had never had anyone approach me or propose anything that excited me like this.

"I think that, as a theatrical experience, as a play, it will be unlike anything people have seen before. And once people have had this theatrical experience, they will understand why this was the perfect medium for the story."
The play is an art form unlike any other, yet in this day and age it seems to be neglected – Rowling herself admits to never having considered its appeal before. Jack Thorne and John Tiffany are trying to bring it back with J.K. Rowling, in style:
"The phrase John hates more than any other is 'I should go to the theatre more often' because it contains the idea that going to the theatre is an obligation." "Like eating your vegetables," Rowling chips in. "Or going to church," adds Tiffany. "And that," continues Thorne, as if in three-part harmony, "is the death of theatre. This is an opportunity, I guess, to get people who don't feel they should go to the theatre to go to the theatre, and then discover that they want to go to the theatre."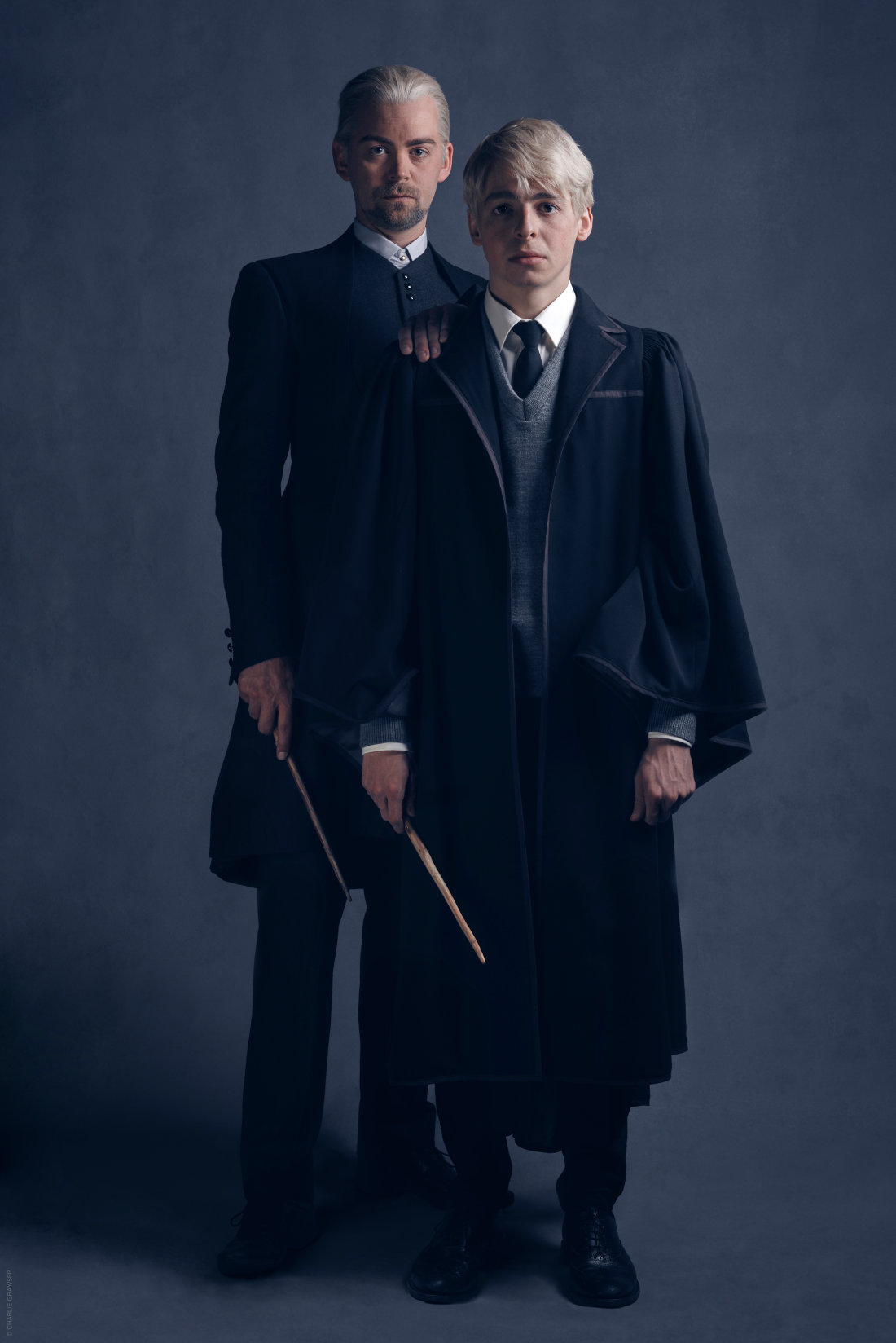 John Tiffany and Jack Thorne also unpack the reasoning behind Cursed Child being in two parts (as two separate plays):
"You would have had no space for character," says Thorne. "It would just have been plot, plot, plot."

Tiffany explains: "Where film can eat up story, theatre needs space and breath. Once we thought of doing it in two parts, it felt naughty to begin with, but we felt we didn't want to short change the story. We were very nervous up until the moment when the audience started to buy tickets, and the response was overwhelmingly fantastic, because the fear was that people would think we were just exploiting this. But it wasn't that in any way, shape or form." Rowling adds: "We had space to do what we were talking about doing."
We've all seen the unsettling underbelly of Potter fandom rear its head in response to the casting of the Potter trio in Cursed Child – the casting of Noma Dumezweni as Hermione in particular sparked an enraged response.
Some claimed that this casting was 'against canon', it was against the films, it was against the book covers, it was against descriptions of Hermione (as having 'very brown' skin in Chapter 4 of Prisoner of Azkaban, with her infamous brown 'bushy' hair), it was – apparently – just wrong. 
Perhaps these remarks did not come from a place of racism, or at least were not intended to come from such shallow places. Perhaps any move away from Emma Watson portraying Hermione would have been met with anger, perhaps people can't understand that one medium of storytelling does not define another.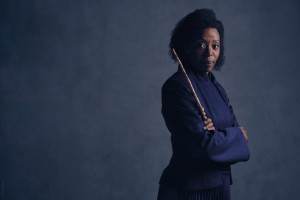 Whatever the case, J.K. Rowling commented on the response with the truth: Noma plays Hermione Granger well and – in the author's opinion – fits the character perfectly:
"With my experience of social media, I thought that idiots were going to idiot," she says. "But what can you say? That's the way the world is. Noma was chosen because she was the best actress for the job. When John told me he'd cast her, I said, 'Oh, that's fabulous' because I'd seen her in a workshop and she was fabulous."

Unknown to Tiffany, when he made his casting call, there had in fact been a "black Hermione" theory around in Potterworld for years. Yet the strength of reaction surprised him. "I am not as Twitter familiar as Jo and Jack, so I hadn't encountered its dark side, which is just awful," he says. "The anonymity breeds horrors so after a while I stopped reading it. But what shocked me was the way people couldn't visualise a non-white person as the hero of a story. It's therefore brilliant that this has happened."
Rowling settles the issue with a firm affirmation of Hermione's state as a fictional character who can be interpreted in a variety of manners:
 "I had a bunch of racists telling me that because Hermione 'turned white' – that is, lost colour from her face after a shock – that she must be a white woman, which I have a great deal of difficulty with. But I decided not to get too agitated about it and simply state quite firmly that Hermione can be a black woman with my absolute blessing and enthusiasm."
The play will be 'as purely as theatrical as possible', according to Tiffany:
"Not a bombastic spectacle that makes people sit back," he says. "It's hopefully something that pulls you in. It is absurdly ambitious theatrically but it's also about the audience and the imagination, which is exactly what a novelist does as well."
Read the full Guardian interview here!
Harry Potter and the Cursed Child Parts 1 and 2 start previewing tomorrow, June 7th, with the official opening of the play taking place on July 30th (alongside the release of the Cursed Child special rehearsal edition scriptbook). Forty low-cost tickets for performances will be released each week every Friday at 1pm – find out more at the play's website here!
Furthermore, if you're interested in attending Cursed Child Midnight book release parties on July 30th, find out more about GeekyCon's exclusive event in Orlando here, and Barnes & Noble's nationwide events here!