Matt Lewis talks "Post-Potter" in New Interview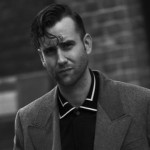 Jun 07, 2016
Harry Potter alum, Matthew Lewis (Neville Longbottom) recently sat down for a photoshoot with Interview Magazine. In this photo shoot, Matt kept all of his clothes on. He also discussed his life in the five years since the wrap up of the Harry Potter films.
Matt Lewis has covered a number of roles since his Longbottom days. He has taken on everything from romantic comedies and "chick flicks," to sketchy characters in crime dramas. Matt explained to Interview Magazine how he came to take on such roles, saying:
"Some of the more interesting characters are the ones that aren't heroic, that aren't James Bond-esque," Lewis explains over the phone. "I quite like the interesting ones, so I never really say, 'I won't do that, I won't do this' or 'I want to do this or that.' I like to keep an open mind… [I'm interested in] the idea of people wanting to discuss something that's happened in their life or that's impacted or changed them," he continues.

"On the flip side of that, sometimes it's nice to do something that's fun, a movie where people are going to come in, and switch off for an hour and a half. I feel like if you can do one of those two things, if you can tell a great story that affects people or you can make them have fun, then you're doing all right."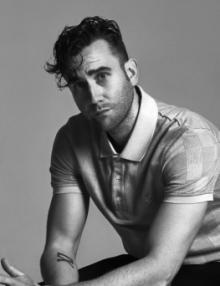 Matt Lewis discussed how he took on the role of Patrick in the summer flick, Me Before You, and his darker character of Sean in the TV drama, Happy Valley.
On Patrick: "It was quite different. In the book, Patrick is a bit of a dick. He is obviously very focused on himself; he's self-centered and won't give a whole lot of time to Louisa's needs, wants, and potential in life. We wanted to keep the inherent features of Patrick in the movie but we wanted to make it a little bit less black-and-white, a bit more ambiguous as to her ultimate decision. We wanted to see more of a reason why Louisa was with Patrick for the seven years…It can be a scary thing to suddenly leave your life behind and say, "I'm going to go and realize my full potential." It can be quite daunting and we wanted to convey that."

On Sean: "There were quite a few nerves involved with that for the few months of preparation for it. I just wanted to make sure that I did it justice."

Then it was just the idea of trying to get into Sean's mind. Luckily, for me, Sally understands her characters very well; she has vivid images of where they've come from, where they're going, why they do what they do, etcetera. I had to pick at her brain and find Sean's motivation, which was daunting for sure, but it all helped in trying to create this character—this young man who is very, very lost.

You don't play him as the bad guy; you just play what's on the page and you play his life, and his life was that he moved from town to town, no one had really ever given a shit about him, he's got a very bad temper and often he regrets that. He drinks a lot and he can't remember and it's that frustration more than anything. The anger is a result of the frustration and once you realize that, the rest of it starts to fall into place.
In a flash back to when he was just 11 years old. Matt Lewis recounted his first day on set of the Harry Potter films. He discussed working with award-winning actors, such as Alan Rickman and Maggie Smith, but particularly recalling being in awe of Rik Mayall who was cast as Peeves, a role that didn't make it past final edit cuts. Lewis talked about how Harry Potter changed how he approached acting, and took on different roles.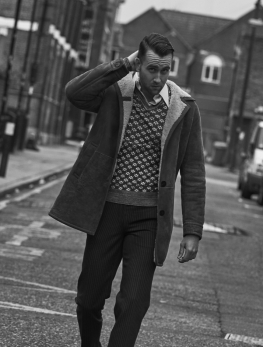 "I can remember quite clearly being 11 years old on the first one. We were at Alnwick Castle in Northumberland and it was the scene with Madam Hooch, where we have the broomstick lesson and Neville flies off and crashes into the wall…

"They looked after me very much and I had a week of my life just flying on this broomstick around this beautiful castle in the North of England. I thought, "If this is what my career is, if this is what I'm going to get paid to do for a living, then this is the dream."

"I was sort of unaware of the caliber of who I was working with, but definitely their fame and their ability to a certain degree. There were a lot of things that those guys had been in and done that I was a huge fan of. At the time, I was a ridiculously big fan of Rik Mayall, who sadly passed away a couple of years ago. Rik was cast to play Peeves the Poltergeist in the first film, and unfortunately he was cut out in the end because of time issues, but he was superb in it."

"I sat next to him at the read-through and I was completely lost for words. He really took me under his wing and started chatting me through the different characters behind the camera, who everybody was and what their job was, and he signed my script. It was a huge moment to be in that read-through surrounded by all of these amazing people who I'd seen on TV and then they were friendly and so unassuming."

"Then the worst thing happens, you get to 15, 16 and start to realize, as you've already said, the sheer caliber of what they've done. You become much more aware of the craft and the medium. All of that camaraderie you've built up over the years suddenly takes a big hit because you go, "Oh god, I've been so blasé with these people. They're actually all incredible and I'm just here chilling out with them." So then you get a whole new fear that comes along. I was 18 when I finally got over that."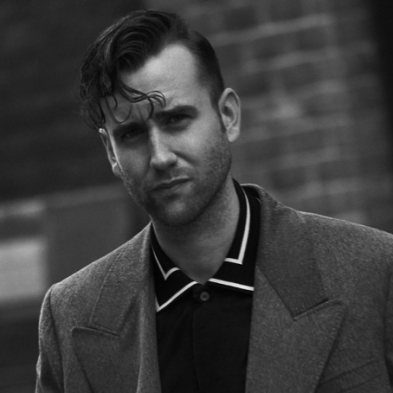 When moving forward from the Harry Potter films, and looking to be recognized in other roles, Matt Lewis expresses the same catch-22 of the other Harry Potter "child stars"–eternal gratefulness that Harry Potter was their start, but seeking to break the labels of their Harry Potter characters and gain recognition for their acting abilities in other roles. Matt Lewis stated:
"It was an exciting time and quite strange [having done] them for 10 years but I was very ready to finish when we came to the last one. After playing the character for that amount of time, I wanted to do different things, I wanted to find new characters, and explore new avenues. I literally had no idea what I was going on to…"

"I wasn't keen to jump back into a robe and be a wizard in something anytime soon but [I was interested in] anything that came up, really. I felt very much that I was starting at the bottom rung again and that being in Harry Potter was no gimmick; I was going to have to leave that behind to lose the Neville Longbottom tag and prove that I could do other things, learn, and understand."
The article continues as Matt discussed growing up in Leeds, acting with his brother Anthony, hoping to work with his brother Chris, almost getting trampled to death by cows with his Me Before You costars, and much more. The entire article may be read here, accompanied by a gallery of pictures from the photo shoot.