Michael Gambon Responds To Those Upset About A Black Hermione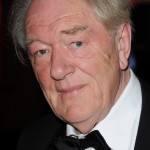 Jun 17, 2016
Throughout the books, Hermione was described to have big, bushy hair, large front teeth, and brown eyes. Those seem to be the only specific descriptions of her physical looks that we see. Her skin color was never specified. So, for those who read the books, she appeared differently in every mind.
For 10 years, Hermione was portrayed by Emma Watson. But now a new era of the Harry Potter world has arisen. With Harry Potter and the Cursed Child comes new actors playing characters we know and love. Unfortunately, some people are a little upset that they don't all look the same.
Last year, the casting of Noma Dumezweni as our beloved Hermione Granger was announced. Most fans accepted the actresses skin colour, knowing full well that the characters skin was never specified. But there was that small group that fought back against the idea of a black Hermione.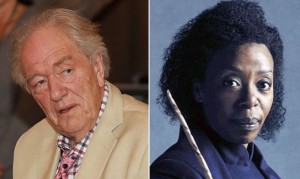 Wednesday night, at the Oxford Union, Michael Gambon had some words for the critics of the decision to cast a black actress. Responding to a student who was curious to hear his opinion, he stated:
"It doesn't matter what colour you are, does it? It doesn't make a difference if you're a black actress or a white actress. You'd forget it in five minutes, wouldn't you? When the tabs go up on a play, and the person who's in it starts talking, you soon forget about it. It doesn't matter what colour they are, for God's sake."
He reacted very similarly to the notion that Idris Elba might take over the role of 007 once  Daniel Craig's tenure has ended. "He'd be brilliant, wouldn't he?" Gambon said of Elba. "If he goes and plays James Bond, he plays James Bond. That's it, boom, stop."
"It's nonsense, isn't it?" Expressed Gambon. "It's so annoying. It's a load of b****cks."
Gambon also spoke about his role as Dumbledore – though he said he took on the position purely for the money, he's always seemed to seemed to have a soft spot for the character:
"They rang me up and I jumped at it, I didn't have to think at all," he said of the first day on set as Dumbledore. "I turned up at the studio and did it – that's all. 

"In my first entrance as Dumbledore I had to walk up some stairs and I ran up them. The director said you can't run up them, and I said I want to run up them. And that was that."
He also spoke about J.K. Rowling telling him that Dumbledore was in fact a gay character, and sang her praises:
"I think they made it up as they went along," he chuckled. "She [J.K. Rowling] told me one day that Dumbledore was gay. She'd just decided that day. We'd been on for about three years!

"I started doing this on the set," he grinned, playing with his hair and fluttering his eyelashes. "The director came running over to me and asked me what I was doing.

"I said that the women who wrote this play told me I was gay. He didn't believe me, but she was there, and he went and asked her about it.

I didn't play 'gay', I just played who I am." 

"I think she's brilliant … the stuff she writes is really clever."
Read more on Michael Gambon at the Oxford Union here.