A Closer Look at Newt's Wand from Noble Collection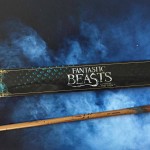 Jul 27, 2016
As we learned from our editors at SDCC 2016 and Leavesden Studios, fans, press and attendees were given limited edition Newt Scamander wands from Noble Collection. Eddie Redmayned lead a crowd in lighting up H Hall at Comic Con, as everyone said "lumos" with their Fantastic Beasts wands. He then show cased his wand for the Noble Collection event at SDCC.
With this, we get our first close up look at Fantastic Beasts movie merchandise, and most anticipated retail item. Georgia, snapped this picture of her wand.
(Click to enlarge the picture below.)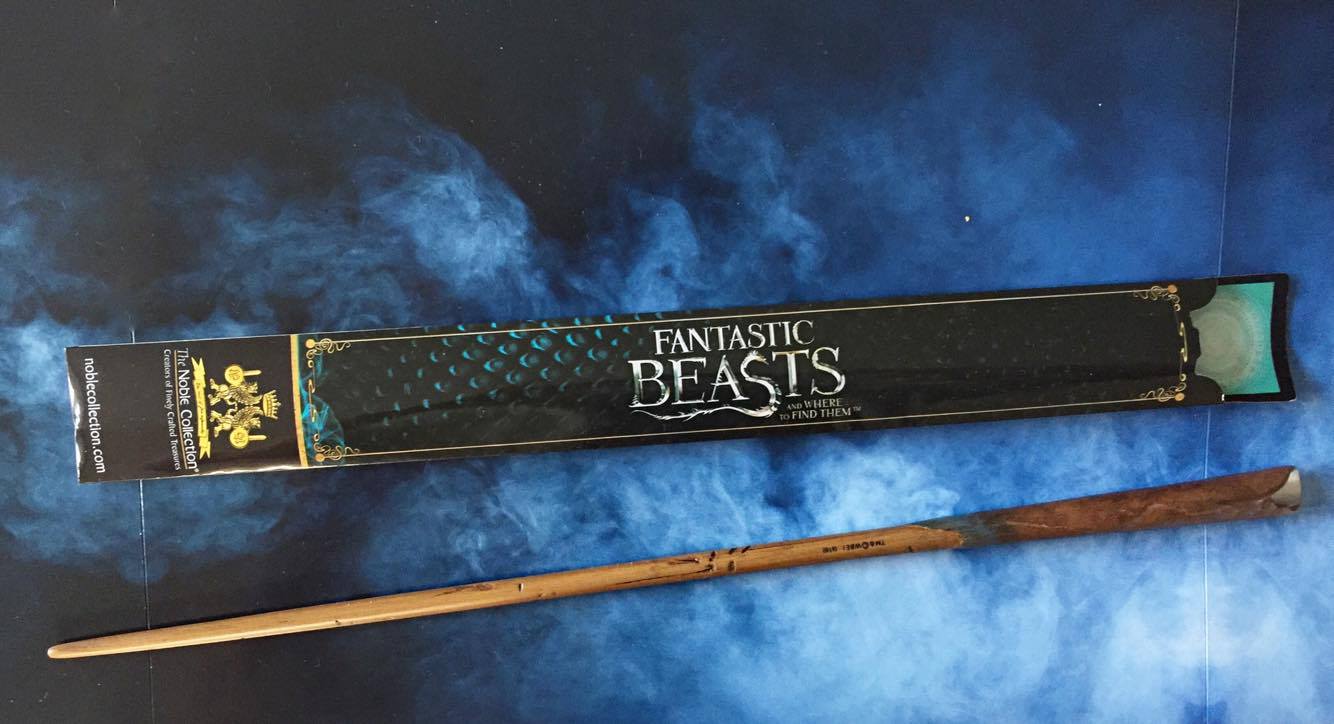 The box isn't quite up to par with the other Olivander boxes from the Wizarding World theme parks and other Harry Potter Noble Collection wands. However, as new merchandise is released with the opening of the movie, we expect this simple cardboard box to be replaced with a more standard wand box. Perhaps they will keep the scaled background and the Fantastic Beasts logo.
Newt's Wand is simple, wooden (like most wands), marked with scars and gashes. He does deal with many beasts, after all. The wood wand is a spectrum of light melting into dark. The end of the wand, at its base, we see that it is open, and an inside lined with shell.
Andrew Sims from Hypable posted on instagram: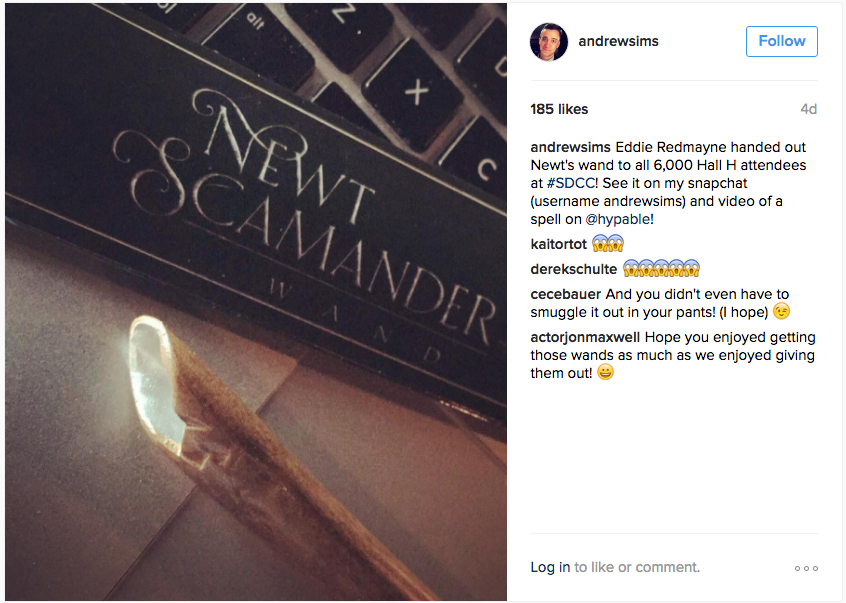 We know from previous Fantastic Beasts reports that Newts wand in Fantastic Beasts/Harry Potter canon is made of "lime wood, shell, bone and other elements." The prop replica seems able to represent that description quite well.  Many of these first-look, tester wands from SDCC are being auctioned off on Ebay, but we are quite sure they will be available through Harry Potter channels in the near future!