J.K. Rowling Confirms Tom Burke as Strike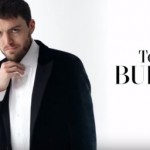 Sep 07, 2016
This past weekend, Leaky reported that it was possible that Alan Rickman's godson, Tom Burke, had been cast in the lead role of BBC 4 and HBO's tv mini series adaptation of J.K. Rowling/Robert Galbraith's mystery series. Just last night, J.K. Rowling confirmed that "Strike 4" would be released next year, and that casting news for the TV mini series would be coming "soon."
Soon really did mean soon. Early this morning, J.K. Rowling took to twitter to confirm the rumor that Tom Burke would be playing Cormoran Strike.
Thrilled that Tom Burke will be playing Cormoran Strike in the BBC adaptation of @RGalbraith's novels! https://t.co/OJ7b4UlJ0s

— J.K. Rowling (@jk_rowling) September 7, 2016
J.K. Rowling shared the news with a link to the first official news article on the TV series since late 2014/early 2015. This article isn't speculation, it's news. The Telegraph got the scoop, writing:
Burke, who played the dashing Dolokhov in the Tolstoy period drama, is to play damaged war veteran Strike in a three-part "event drama" based on Rowling's crime novels.

The BBC has now confirmed the lead role will be taken by Burke, the 35-year-old actor Rowling praised as "massively talented".

The character is described in the first book as "sixteen stone of dishevelled male", swearing, bruised and unkempt after living out of a bag in his office.

"His height, his general hairiness, coupled with a gently expanding belly, suggested a grizzly bear," Rowling writes.

But casting directors appear to have kept their female audience in mind, with fans already declaring Burke "the most handsome man in the world".

Rowling said: "I'm thrilled about the casting of Tom Burke, a massively talented actor who'll bring the character to perfect life.

"Cormoran Strike is pure joy to write and I can't wait to see Tom play him."

Burke added: "I'm overjoyed to be immersing myself in the role of Cormoran Strike who is as complex as he is larger than life.

"I know I'm joining an extraordinary team of people on a series that for me is peppered with moments of real emotional depth and meticulously grounded in the page-turning momentum of these novels.  Cormoran's world is rich and raw."
The Telegraph also confirmed (BBC One and J.K. Rowling's production company Brontë Film & TV) that the series will begin filming this autumn, with an estimated deadline of late 2017. The production team is aiming to have the series ready for Sunday nights around Christmas time next year. It is still a long wait, but we know it will be worth it–the casting of Tom Burke lets us know things are already off to a good start!
More from the Telegraph can be read here.