From Tom Riddle to Newt Scamander – Leaky's 'Fantastic Beasts' Interviews #4: Eddie Redmayne and Katherine Waterston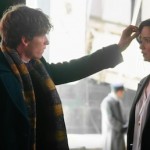 Nov 17, 2016
Eddie Redmayne and Katherine Waterston portray perhaps the two most central characters of Fantastic Beasts. Newt and Tina are bound up in New York commotion from the very beginning, and it's a delight to see their characters interact.
Thanks to Warner Bros' never-ending generosity, The Leaky Cauldron was able to speak to the duo not once, but twice in the run-up to the Fantastic Beasts release date, which, we are excited to say, is tomorrow!
Eddie and Katherine walk into the room laughing, telling us how Ezra is having to do the interviews alone (everybody else was in pairs). Katherine laughs:
"He's singing Celine Dion out there! [sings] "All by my self""
http://www.the-leaky-cauldron.org/2016/11/17/is-credence-a-supervillain-leakys-fantastic-beasts-interviews-3-ezra-miller/
Eddie joins in with a gruff voice, laughing, "Don't wanna be!"
You can tell that this cast has already built a home on set – it's been brilliant seeing how the cast interact off-screen. They are all every bit as enigmatic and endearing as they are in character. (Perhaps enigmatic and endearing isn't an appropriate way to describe Credence, but Ezra fits these perfectly!)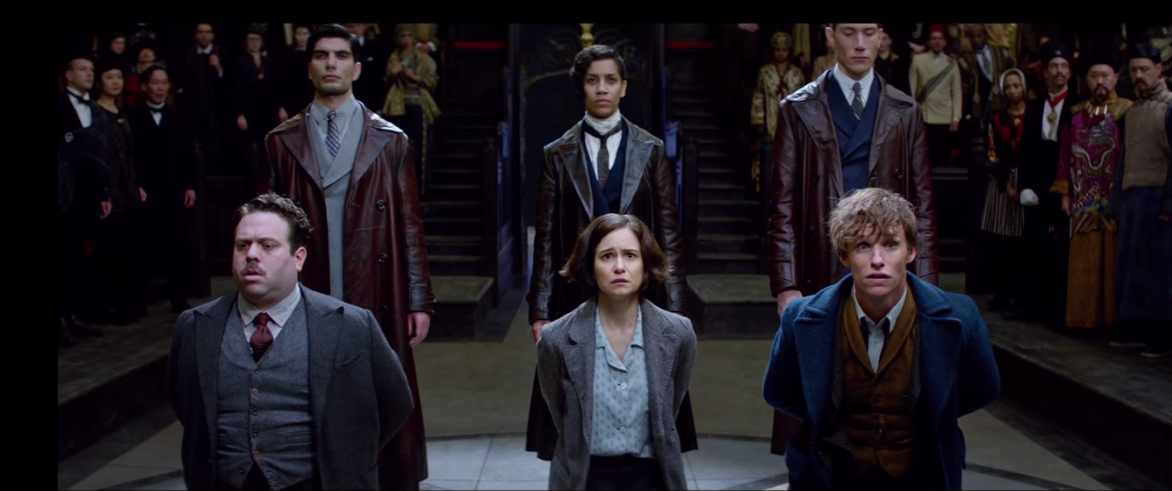 One interviewer returned to the heart of David Yates and David Heyman's remarks on Eddie in our interview with the duo earlier that morning. Eddie had previously auditioned for the role of Tom Marvolo Riddle in Harry Potter and the Chamber of Secrets, and David Yates said that – like an X Factor audition – young Eddie was let down quite hard!
What does he make of now being an Oscar award-winning actor, along with being the main character in this new series?
"I feel good." He says, dramatically.
"When I was at university they were auditioning for young Voldemort – Tom Riddle – and they were casting the net pretty wide, so got to meet the eighth assistant casting director whilst I was at university, and I survived about two lines of the first scene before being asked to leave" He laughs with a sheepish grin.
"It was not a very successful audition, and I then spent years learning how to act and then amazingly got cast in this!"
"It was really wonderful, I loved the books and in the films I found this incredibly warm… Like, every year or two they would come out and you would go to the cinema and sort of get a 'J.K. Rowling hug'. When I read the script it had all the whimsy and the wonder of those films and I felt thrilled to be a part of it."
Eddie was asked whether he was happy he didn't get the part of Tom Riddle looking back, because this role wouldn't have happened:
"You know what, you're right actually. Maybe it was lucky."
Katherine Waterston develops on this:
"It often goes that way when you get rejected in this business. It's devastating for a day or a week then something comes along and you think "Oh my God, thank God".
Eddie remembers another potentially pivotal moment in his career, involving HBO:
"Do you know, I had a thing once when I was doing a thing for HBO for a series which was a really wonderful series but I was signing up for like seven years, and I was so disappointed when the pilot didn't go but if it had have gone, I wouldn't have ever [trails off] … It's so interesting how your life could have changed if you had"
Katherine also spoke about not getting called back for pilots she auditioned for previously:
"I was desperate – really broke – and then I got Inherent Vice and the next year. When Inherent Vice was coming out all those pilots that I'd auditioned for and couldn't even get a call from… [She shakes her head in disbelief] There were posters all over Los Angeles promoting Inherent Vice and every time I would go by one I would be like [mimics pointing at various posters] "Thank God, thank God, thank God!"" [Everyone laughs]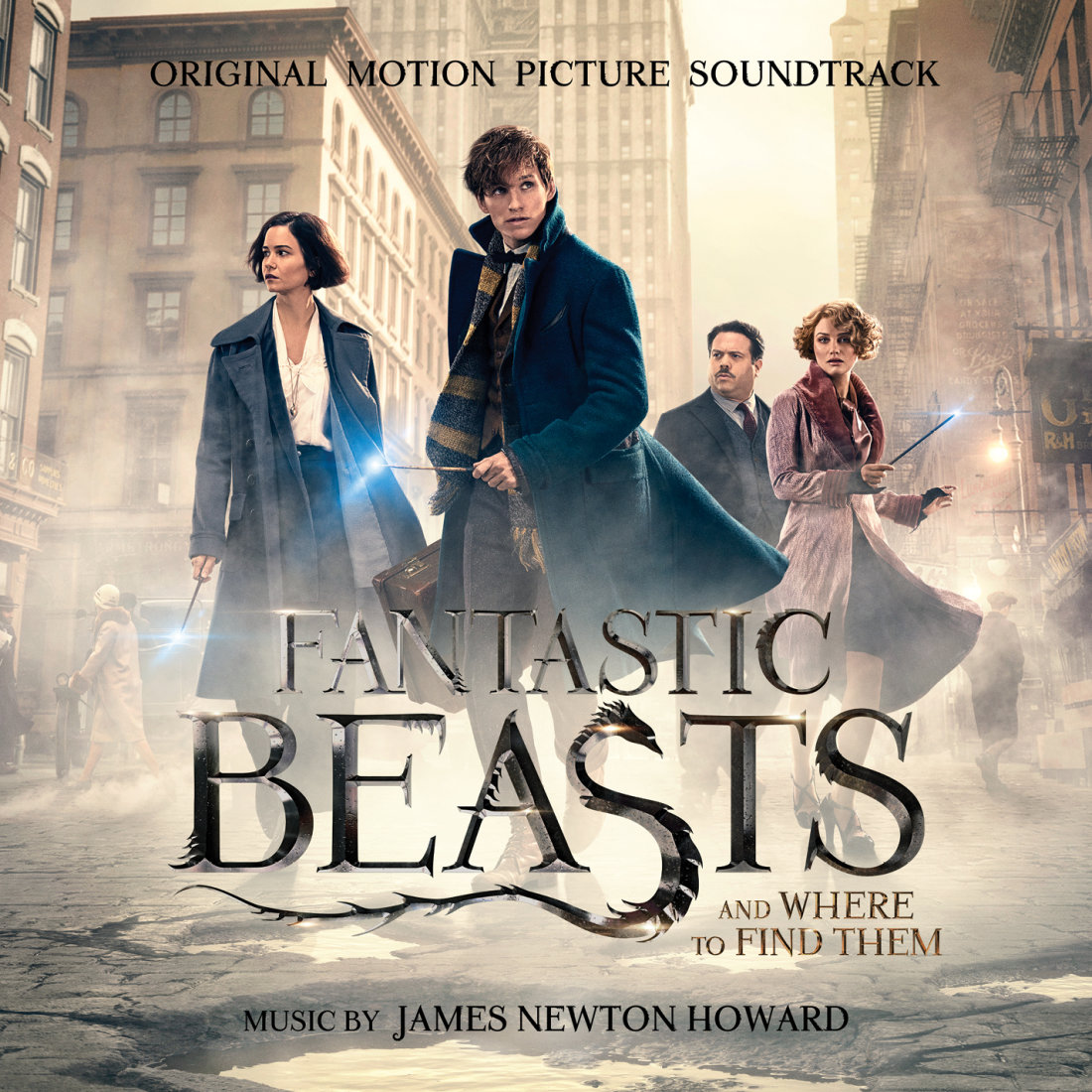 We were all very complimentary of the film, and Eddie was only too grateful for the news ("She likes it!" He whispered round the table). The fact that there are now going to be five films, however, must have been a surprise to them. On their commitment to the films, Eddie says it's all about the story, and the script:
"When we read this script, it felt like a standalone thing. You sign up to multiple movies, but only if you feel like people will enjoy this film. It felt like a standalone film, I loved the completeness of it.
"But also our dream as actors is to tell stories, and to play interesting characters. J.K. Rowling doesn't need this, the only reason she's doing this is because she's passionate about the characters and she has a story to tell. If you want to tell stories as actors – as we do – who better to work with than the greatest storyteller of the 21st Century?
"She's so protective of her characters that of course you have to go blind into the future in some ways, but you know that you're in the greatest of hands."
On his inspiration behind his portrayal of Newt, Eddie says he studied Jacques Tati as a result of David Yates seeing a 'Tati vibe' in him:
"I looked at quite a lot of Tati's videos and there was something… When you first see Newt in the script he's described as Keaton-esque – Buster Keaton-esque. I keep saying "He walked his own walk" but that wasn't what Jo wrote. She wrote something like "There was an un-self-conscious quality to him as he walked through the streets of New York that was totally different to everyone else", and so it was very interesting when I read those words. It's very exciting as an actor to read those words, and so terrifying because it's so specific, yet you're not quite sure what it is. "Something about him stands out", you know.
"So David [Yates] and I talked about Tati, and then we talked about Buster Keaton, but then I went and met someone who tracks creatures for a living. The way he walked…
"When you're tracking something you've got to be as silent as you can and you've got to put one foot out like this [carefully places his hand down at an angle in midair] and then you wait to see where you're gonna place the next one, and if there are any leaves, so he puts the other one like this [gently places his hand in the opposite angle, just ahead of where the other hand is, mimicking silently creeping footsteps] so he had this kind of Chaplin-esque stance to him."
Katherine turns to Eddie, looks at him for a second and then exclaims "It's not a bad casting, actually! If you see pictures of Charlie Chaplin when he didn't have his look on, actually he didn't look too unlike you. Maybe you should play him…"
Eddie laughs nervously, "That's a bit of a stretch… No more real people" [Everyone laughs]
When asked about their opinions on the political aspects of the story, Eddie shows his passion for Jo's creativity:
"I just love that about J.K. Rowling. With the deftness of touch that she has but also with the mass appeal that she has. She holds a mirror up to a contemporary world but you [to Katherine] were discussing that it's not just about the issues of repression, segregation or a fear of the other but it's how to –"
He nods to Katherine to take over, which she does:
"She starts a conversation about what the possible solutions are. So she's not just holding up a judgemental mirror to society as it looks these days, but she's also a very hopeful storyteller"
"In another interview I was talking about Tina's journey: she has a fear of the other, she's been educated to fear these magical creatures, and through exposure to them and exposure to a person who has a different perspective on them, her perspective changes. There's hope for growth so long as we open ourselves up to it."
When it's brought up that it's an Englishman coming to New York to 'open the eyes' of the world, as such, Eddie is hesitant to agree that this is the case, feeling that the issues in the story run much deeper than just New York's problem with magical creatures:
"I think the creatures are also hated not just in New York, or America. Fantastic beasts are in the whole wizarding world and misunderstood, so I don't feel like it's just an Englishman educating the Americans, I feel like it just happens that at the beginning of this film he arrives in New York"
Katherine also says that Jo tells the story of the underdog, or the outlier:
"She [Jo] tells stories about people who don't feel heroic, who are heroic. I think there's a lot of Jo in that idea. She's a single mum writing a story in a café, and through just perseverance and not necessarily always feeling like the most confident wonderful person she still did something great. I think that's a wonderful message right now. It's on all of us who are average and maybe feel unremarkable in one way or another to actually make a difference in this world. It's needed now more than ever. Oh, I'm ranting now. "
The film's focus on attitudes to magical creatures links closely to real-world issues of endangered species and much needed education about the state of the environment. David Yates and Heyman said in our earlier roundtable interview that these environmental themes were needed and relevant at a time where the current President of the United States did not believe in climate change, and one interviewer wanted to know what Eddie and Katherine made of these ecological themes:
"It's really important, I love that there's an understanding of ecosystems and things. The moment where he hacks a carcass and sets it aside for the beasts, it was quite shocking but really important that it's about understanding ecosystems and what needs what and what fits together, but also that through education and understanding and empathy we can progress."
Newt is intensely protective of his creatures – especially when they are threatened by MACUSA. One interviewer wanted to know what Katherine and Eddie thought was worth protecting so passionately in the real world:
"Democracy" Katherine says, and Eddie agrees.
"Freedom of speech is an important thing" He says, and in response to the question if they are worried about the state of affairs in the world, Eddie responds:
"Always worried."
Katherine quotes Newt Scamander, who says "Worrying means you suffer twice":
"You can't do much with worrying. Worrying is a great way to stay at home and not help with the solution. It's understandable to worry, but action is what we need."
Eddie and Katherine were also asked about being in J.K. Rowling's presence, and what she was like to work with.
Eddie gives a great insight into Jo's connection to these characters, and her grounded persona:
"She's incredibly warm. She must know that she comes with Rock star status, and so instantly disarms you with humility and kindness, but is so passionate about her characters that you instantly bond over that. I met her for an hour before we started filming and we were just talking about Newt and where Newt came from in her imagination and her life and that passion is so infectious"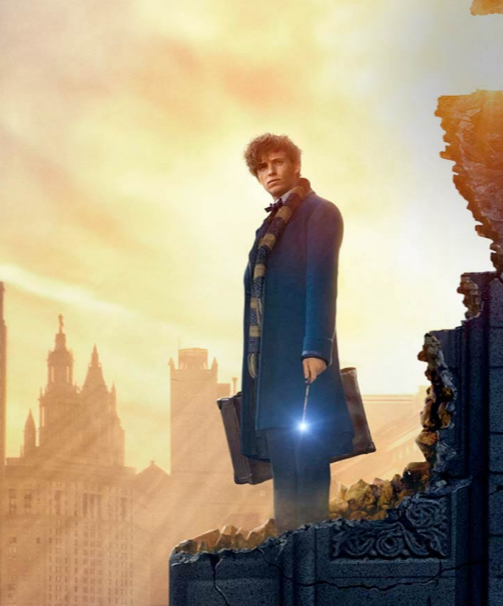 Katherine also says that being in 'the presence of a genius' is 'something different':
"There's something palpable about it, and I've only met a few other geniuses in my life, but there's something different energetically. When you meet her there's sort of genius beams coming off of her, so it's quite overwhelming. Even when you hear her…
"At a press conference she just spoke about her process and you can tell it's so… Almost not in her control, her mind is demanding something of her in a way that's incredible to hear her talk about how these stories come to her.
"Obviously you could make the argument that this is someone who has sold a lot of tickets and maybe she's still writing because she knows people like this stuff but when you talk to her about it, that just couldn't be further from the truth. Her passion, it's coming to her and calling her. It's quite incredible to witness."
Eddie also says that despite the script being so precise, there's 'absolutely' room to move within the script:
"Despite knowing exactly who the characters are, the reason she didn't come to set that often was because she wanted to keep David [in charge]. It can be confusing for actors when the writer is on set because there's two people in charge, so David was completely running it, and we could come with ideas and suggest things. One of my favourite scenes in the film is when Katherine and Alison change their dresses before going into the speakeasy, and that came from an idea that Katherine had about going into that space.
"What was wonderful about this film was that Jo was so free. When Newt goes into the case and Jacob comes in for the first time, the [Thunder]bird is flapping and it's raining. It said in the script originally "Newt gets soaked". Because it's only a day I said to David "I'm going to be wet for the rest of the film, which is fine but do you want that?" I said, "Well, what if my wand becomes an umbrella?" and he's like "Cool! Let's talk to Jo" and Jo's like "I love it!" so we were allowed to bring our own things to it.
"She's protective of who the characters are, but she's a collaborator"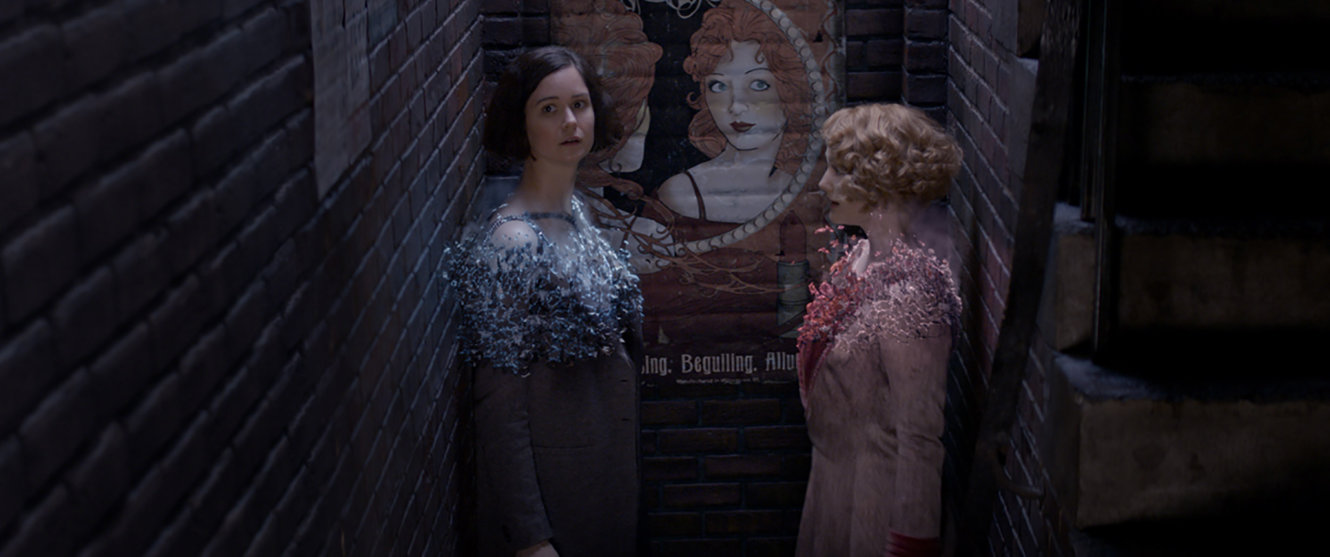 Katherine is quick to praise J.K. Rowling's ability as a first-time screenwriter, and appreciates her talent as an actor trying to bring her creations to life:
"She wrote scenes that had room in them, that had different roots to solutions and sometimes you feel like "This has been written in such a narrow way that I don't have much room to play here!", and even when we were word-perfect following the dialogue in the script, there was space for performance in it."
There was time for one more question, the interviewer sitting next to me asked Eddie, "What happened to the young man who got the part you auditioned for?"
Eddie smiles, "Oh he's a lovely man, I actually went to university with him! He's a lovely actor called Christian Coulson, he's still doing wonderful things."
With that, Eddie and Katherine were called away, and our roundtable interviews concluded.
It has been lovely getting to know the actors behind these new characters and speaking to the filmmakers about creating this new story, so thank you ever so much to Warner Bros for the  fantastic opportunity.
We can only hope that you love the film as much as we do. Let us know your thoughts when you see the film, and if you haven't already, book your tickets. Fantastic Beasts is out tomorrow, November 18th!