Dan Fogler & Bonnie Wright Debut 'Fantastic Beasts' Exhibit at Warner Bros. Studio Tour Hollywood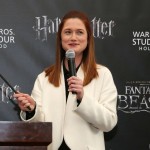 Dec 11, 2016
On Friday 9th December, Warner Bros. Studio Tour Hollywood officially opened its doors to a brand new Fantastic Beasts and Where to Find Them exhibit, after a preview event on December 7th with the help of the film's very own Dan Fogler (Jacob Kowalski) and Harry Potter's Bonnie Wright (Ginny Weasley)!
The exhibit lobby transformed into a 1920s New York scene for the exclusive event, with flapper waitresses and briefcases stacked around the exhibit.
Nerdreactor reported:
"Special drinks with dry ice, teapots overflowing with Bertie Botts Every Flavour Beans, décor of old books and typewriters, and delicious bites tray passed on newspapers seemingly apparated you right into the movie"
Dan Fogler and Bonnie Wright tried on the sorting hat. with Dan being sorted into Gryffindor, but saying he's a Hufflepuff at heart (yet also having been sorted previously into Ravenclaw, he seems like a bit of a Hatstall!).
SnitchSeeker managed to video the intro to the event, which you can view below, and they also caught up with Bonnie Wright to speak about Fantastic Beasts:
The new exhibit is comprised of props (such as the textbook of Fantastic Beasts shown in Harry Potter and the Philosopher's Stone), concept art, costumes, graphic art, and, of course, the creatures from Jacob's bakery!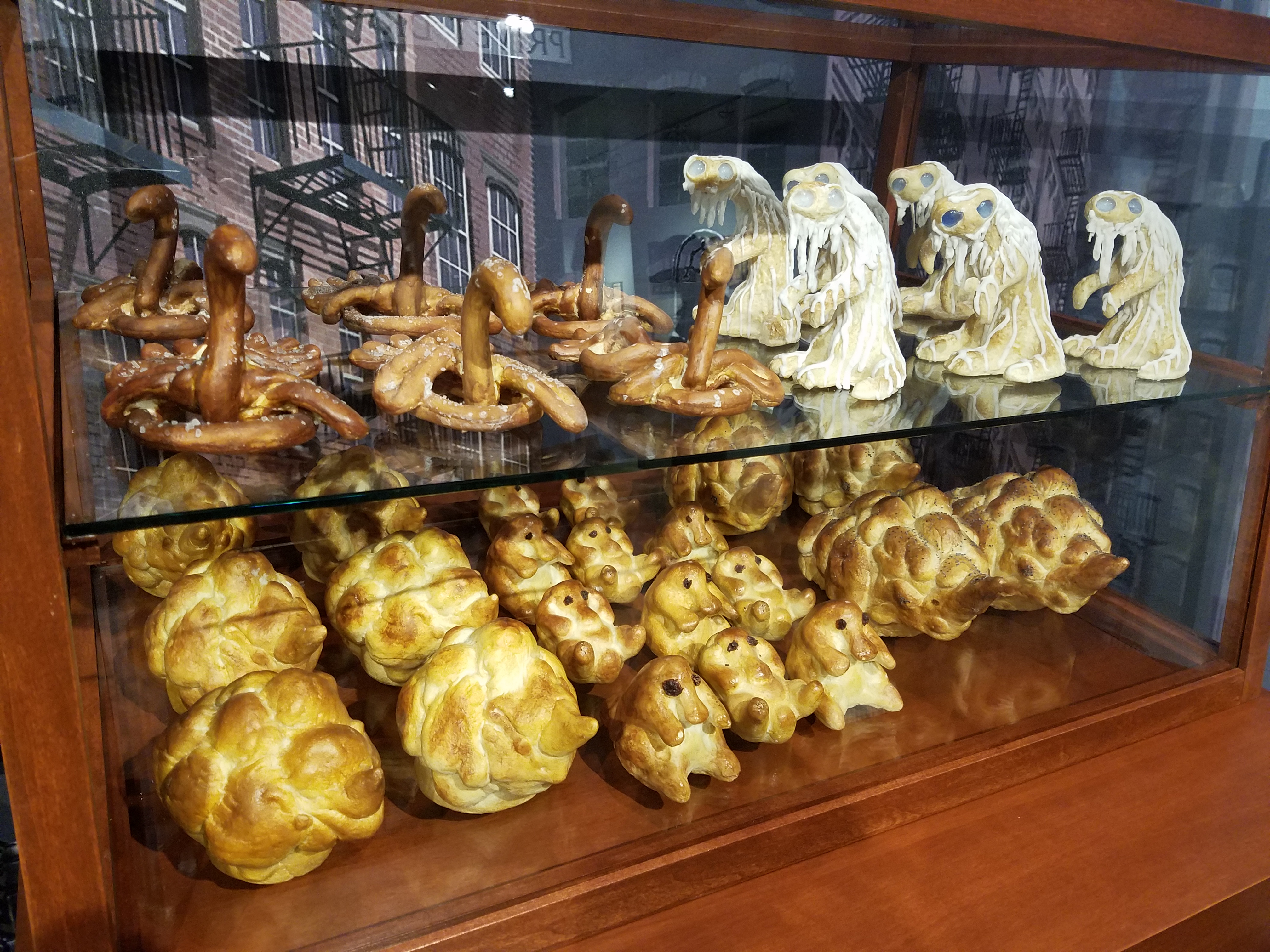 (Photo from Nerdreactor)
Read more about the exhibit here!