Harry Hits the Road? A Look at the Future of Global Theater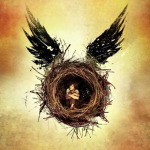 Dec 17, 2016
Many Harry Potter fans around the world were excited for Harry Potter and the Cursed Child–seeing the eighth story, and in a new medium, on stage! But fans who didn't live near London found the idea bittersweet. For most London was simply too far away, too expensive, and just reading the script isn't satisfying enough (believe me, we understand). We've been assured that the Potter Play will expand it's horizons and travel to stages in other countries, and told why the story was a play (and not something more attainable to all fans) and how fans will get to see it.
In recent years, the international theater industry has expanded far beyond Broadway and London's West End. According to a story included in Variety's 2016 Global Entertainment Report, approximately 30% of total revenue from shows like Wicked, Les Miserables, and Phantom of the Opera are derived from earnings in cities such as Hamburg, Johannesburg, and Manila. China has become such a generative market for live theater, that Shanghai hopes to become the Broadway of Asia. Some producers believe that it's even possible for certain shows to open in locations other than New York or London.
Almost as many plays have traveled to cities outside London and New York, as musicals recently. Due to the global appeal of the Harry Potter brand, it's conceivable that Harry Potter and the Cursed Child may launch in a market like Shanghai, as well as its scheduled run on Broadway in 2018. According to Variety, Sonia Friedman, of Sonia Friedman Productions in London, who co-produced Cursed Child said,
"There's always been this sense that there has to be a song in order for a show to work in Germany or in Japan or in a foreign language, but now people are wrapping their heads around the fact that it doesn't have to be a musical in order for it to be universal. It's a huge pleasure for us that we've created a piece of theater that can have universal appeal but doesn't rely on an aria."
Thanks to the adoration for these characters from fans worldwide, it is likely that Harry and friends may be seen on stages around the globe in the coming years.
To read the entire article click here.