Alternative Logos for 'Fantastic Beasts' Revealed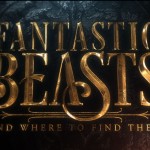 Feb 14, 2017
Way back in the early days of our Fantastic Beasts coverage, we reported on Pottermore's reveal of the official Fantastic Beasts and Where to Find Them logo. Now, several months after the film's release, we have our first look at some alternative logos that were considered for the film! Click on the images below to get a better look at what may have been!
Though we have no official word on the authenticity of these logos, we feel pretty confident that they are legitimate; they come from Deva Studios, which also animated the official logo from the Announcement Trailer.
There are plenty more alternate logos on Deva Studio's site. Note variations all of the logos have: the hints of 1920s New York is present in some, while others take a more fantastical approach. Which one is your favorite?