Potter Alumni Roundup: 'Love Actually' Updates, Creepy Jason Isaacs & More!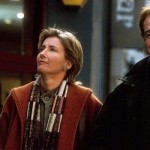 Feb 16, 2017
There's been a tonne of hype surrounding Love Actually recently, but will Emma Thompson be involved in the new sequel? We cover the newest details on this along with a brilliant interview with Jason Isaacs, a Fiennes and Gambon reunion, and Tom Felton's U.S. debut in a movie about the U.K. in our latest roundup!
Emma Thompson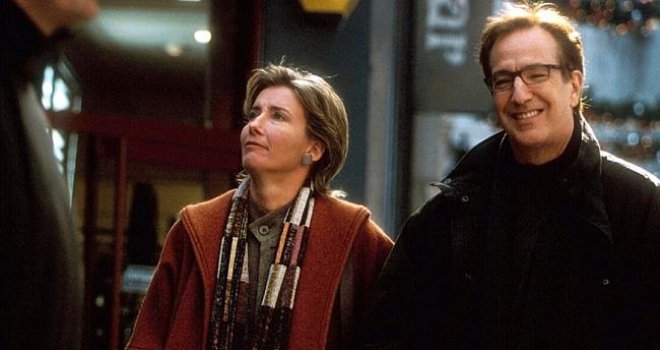 The sequel to Love Actually will be a Red Nose Day special for charity, and Curtis has commented "Amazingly, nobody said no," to appearing in the sequel.
On whether Emma Thompson will be involved – as her and Alan Rickman's parts in the film were connected – Curtis was evasive, suggesting there's a chance Thompson might appear:  "Oddly, we're not quite sure. It's all been done in a great rush and I think not but I'm now thinking again."
The short sequel is set to feature the rest of the cast of the film (Liam Neeson, Hugh Grant, Martine McCutcheon, Keira Knightley, Andrew Lincoln, Colin Firth, Bill Nighy and Rowan Atkinson), and will air on March 24th. Read more at Radio Times.
Jason Isaacs: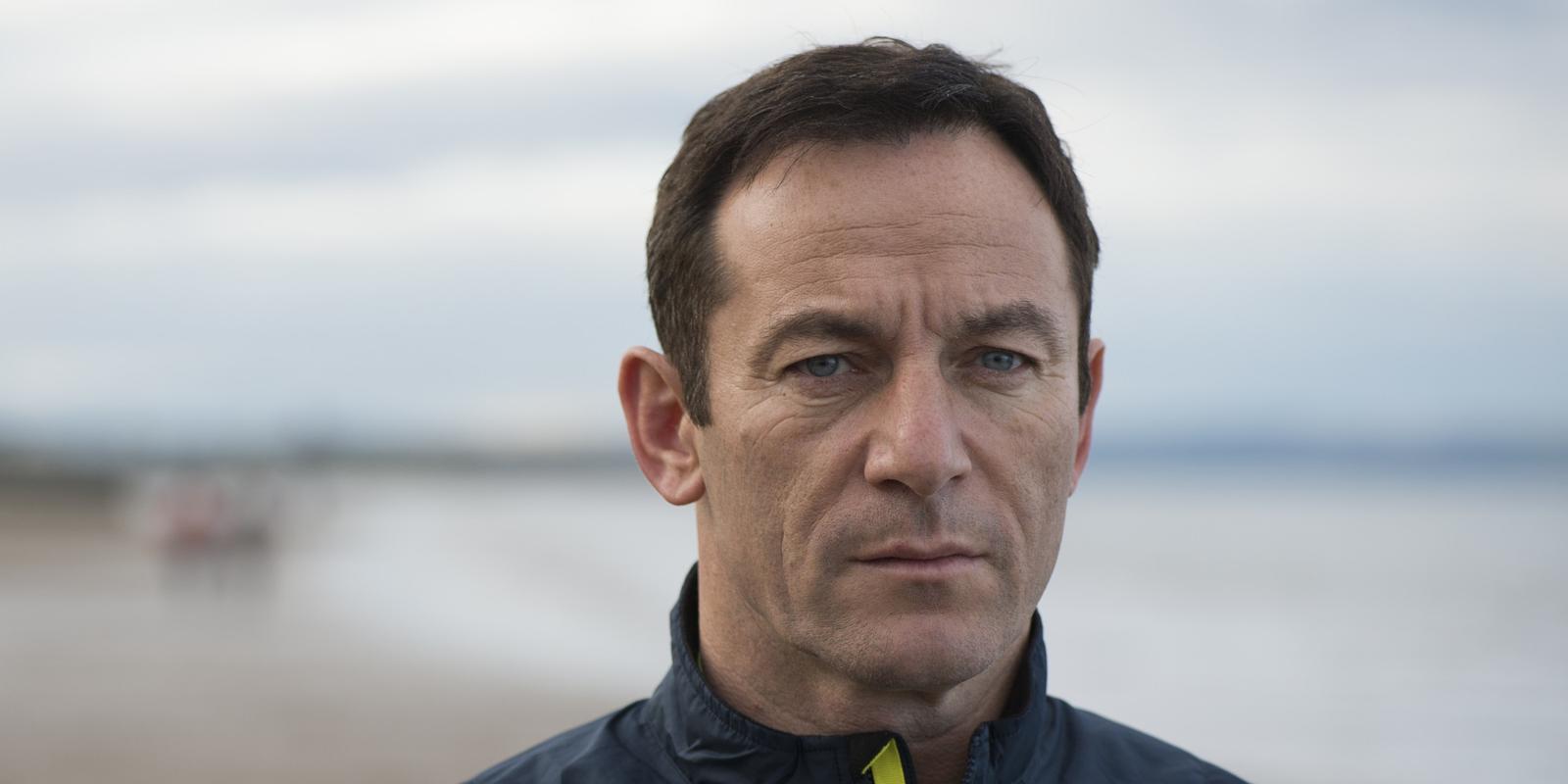 Jason Isaacs plays the chilling character of Heinrich Volmer in Gore Verbinski's A Cure For Wellness, and Hap in Netflix's hit series The OA. He's spoken before about bringing antagonistic figures to life, and Fantastic Beasts' Alison Sudol (Queenie Goldstein) noted his talent for creeping people out. Entertainment Weekly spoke to him a little more about his performance in his two most recent works.
A Cure for Wellness is being called Verbinski's chance to get back on track after the flop that was The Lone Ranger, and Jason Isaacs being on board may be what gives this film the edge it needs. Isaacs's understanding of the characters he plays is always deep and involved, and it's evident he takes on roles he's intrigued by. He says of Heinrich Volmer:
"He's a very charismatic leader of what almost seems like a cult, but these are people who are looking for a respite from modern life — and god knows we could all do with that today! They're captains of industry, but they need a strong leader, and [Heinrich's] got absolute belief he can help them [….] It's challenging for him when Dane [DeHaan]'s character, Lockhart, comes in, and I don't think he's been challenged like that for a very, very long time. He tries to stay the calm, centered, benevolent host, but it's difficult, because he's not used to the level of truculence and aggression. He's not used to a bit of New York coming to the Swiss Alps."
On the art of subtlety in his eeriness, he gives credit to the film's director and to the story. His part in the film was so well integrated that Isaacs said he found himself afraid to walk back from set alone!:
"The challenges are making sure you keep things real. It's a heightened realism, this film, and how Gore shot it…every frame is a like a poster. The other factor that made it quite hard for me is: We were shooting in the most haunted building in Germany. In Beelitz, this place where Hitler was rehabbed after the first World War, and then German soldiers in the second World War, and when it was taken over by the Eastern Bloc, it was a giant psychiatric village where they sent dissidents to be lobotomized. It's been the site of numerous massacres, and all kinds of nefarious things have gone on there. The challenge was not while we were filming, it was between scenes how terrified I was to walk back to the trailer by myself in the dark."
Isaacs notes the similarities between the two characters in these recent projects, and says he loathes that they are coming out in such close proximity. He comments on his character in The OA, which he has said was a joy to be a part of:
"One of them is a German scientist who owns a spa, and the other one…I'm loathe to say what happens and describe who he is. Though I think he's the hero! But I'm the only person who sees it that way. Not even my dog agrees with me."
He also gave a shoutout to the late Alan Rickman for his talent in portraying villains:
"One of the reasons Alan Rickman, for instance, is still remembered as being a brilliant screen villain is not just because he was a magnificent actor, but because his character in Die Hardwants the money, and he'll do anything to get the money. He's not doing anything to make the audience go "Boo!""
Isaacs finished with some deep thoughts on the future of Lucius Malfoy:
"He has no place in the future order of things, because Voldemort loses. Even if Voldemort had won, he had no place. He got his wand snapped, which, let's face it, is castration – at my table, in front of my wife. But also, I'd shown my true colors to my wife and son. In the end, I'd put my own status ahead of their well-being. There's no place for him in the future. Unfortunately, like in the real world, he'll be protected by his money. That's sadly how the world works, but luckily, [J.K. Rowling] didn't write that chapter."
Read the full interview with EW here.
Ralph Fiennes and Michael Gambon: 
Ralph Fiennes and Michael Gambon will return to the Gate Theatre to attend prose and poetry reading evenings at the Beckett Friel Pinter Festival. A season of plays by iconic playwrights Samuel Beckett, Brain Friel and Harold Pinter.
The festival runs from March 7th to 26th at the Gate Theatre in Dublin, Ireland. Get tickets here and read more at the Irish Times here.
Tom Felton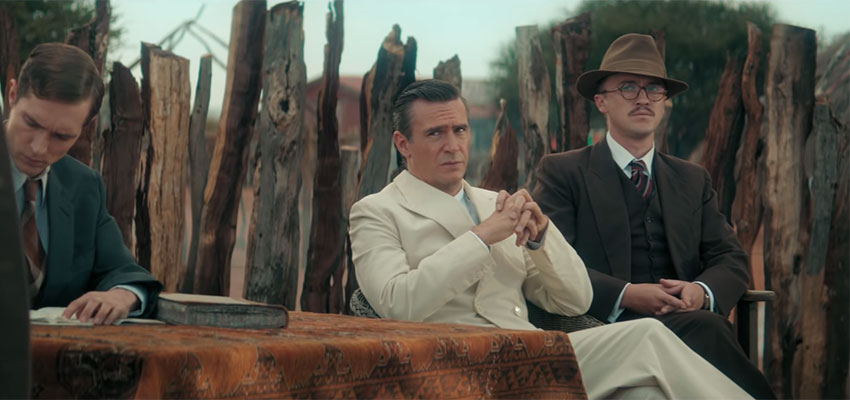 Tom Felton features in A United Kingdom, recently released in the US on February 10th. The film is a docudrama based on the book A Colour Bar by Susan Williams, which is in turn based on a true story about a future African king and a white woman who drove an ambulance in southern England. The two fall in love in WWII London, and the government attempts to end this relationship, forcing the two apart in an effort to protect the future of the British empire, perceiving a threat to the status of British colonies in Africa. Felton stars as a UK official trying to block their relationship.
The depiction of racism and language in this film means it has a rating of PG-13, but you can read more about it here and watch the trailer below: