New Clip of 'Viceroy's House' with Michael Gambon Released!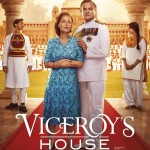 Feb 24, 2017
New teasers of the film Viceroy's House, including one clip with Michael Gambon, are now available for viewing in advance of next week's theatrical release. Gambon, known as Albus Dumbledore to Harry Potter fans, portrays General Hastings Ismay in this cinematic adaption of true events.
According to a previous Leaky report, the backstory of Gambon's role is as follows:
"Ismay was born in India, educated in the United Kingdom, and then returned to serve as an officer in the Indian Army. He served during WWI and eventually rose to the position of chief military assistant and staff officer under Prime Minister Winston Churchill during WWII. After retiring from a distinguished career in the military, Ismay served as Lord Mountbatten's Chief of Staff in India during the transition of power from Britain back to the people, which is where Viceroy's House begins its story."
Lord Mountbatten is played by Hugh Bonneville, while Gillian Anderson portrays his wife, Edwinna Mountbatten. Both can be seen featured in the teaser, along with Gambon, below.
The film, directed by Gurinda Chadha, divides its time in great House between the British elite upstairs and the Hindu, Muslim, and Sikh servants below. Chadha chooses to further focus the story on the Mountbatten marriage and a romance between one Hindu servant, Jeet, and his intended bride, Aalia, a Muslim. So, we see that the implications for the different religions represented are as great as the political stakes.
Entertainment Focus gives this description:
"Viceroy's House is a film that is both epic and intimate, with an inspirational message that celebrates tolerance. Many of the events depicted are either unknown or forgotten, but all have strong contemporary relevance in terms of lessons to be learnt concerning the politics of division and fear, the origins of religious extremism, and our moral responsibility towards migrants fleeing violence for a better life."
Clearly, the drama depicted recalls an important time in the history of both England and India, one which is still felt today. Though the overall tone may be serious and, at times, tense, another teaser indicates there will also be some moments of levity as the characters involved adjust to the transition. View this clip featuring Bonneville instructing his new servants on the fine art of dressing a British soldier and gentleman below.
Viceroy's House premiered at the Berlinale International Film Festival in Berlin, Germany last week and is set to open in theaters March 3rd. To read the full Entertainment Focus article on the film, click here.