Happy Birthday to Timothy Spall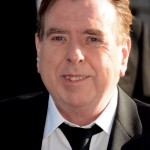 Feb 27, 2017
Renowned British actor Timothy Spall, familiar to Harry Potter fans as the traitorous Peter Pettigrew, celebrates his 60th birthday today!
Like many Harry Potter alums, Spall has been busy in the entertainment industry lately. Last year he won the Edgeware Outstanding Achievement Award at the UK Film Festival in London for his role in the movie Stanley–A Man of Variety.  Most recently he made news when he hosted the 20th edition of European Shooting Stars ceremony, which was held during the Berlin Film Festival on February 13th as reported by Leaky. He can be seen in the film The Party, which was featured at the festival, as well as the courtroom drama on the Holocaust, Denial, which was released in October 2016 in the U.S. and last month in the U.K. as also covered by Leaky.
At the film's premiere, Spall showed off a new slimmer physique which he attributed to a fitness regime started a few years ago. According to Hello Magazine, Spall said this about his weight loss,
"I was a glutton. I loved food. I still do," Timothy admitted. "There's something of a chunky gene in the Spall side of the family. I was always chubby, then I got fat. When I was in my early 20s I was 18 and a half stone. You don't control it. I think you get to a certain point where you think, there's no point doing anything about it because I'm fat now and it's going to take a massive revolution in order to face this, so I may as well carry on the way I am."
Congratulations to Timothy Spall on all of his recent achievements and Happy 60th Birthday!