Katie Leung Discusses Acting After 'Harry Potter'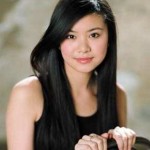 Mar 02, 2017
In a sense, Katie Leung sort of stumbled upon a career in acting. She did not have an outgoing personality as a child and considered herself very shy. Her school didn't have a drama department, and she had never been on an audition until her father saw the casting call for Harry Potter and the Goblet of Fire and suggested she give it a go. To the disappointment of many other hopefuls, she won the coveted role of Cho Chang, and the rest, it would seem, is history.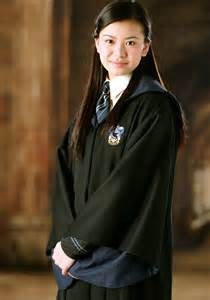 Now, withhold judgment and set aside your jealousy. Leung seems well aware of what an amazing opportunity it was to be a part of the films and is thankful for the world they opened up to her, not taking it for granted or presuming on her abilities. She told Whats On Stage:
"It wasn't until I auditioned for Harry Potter that I realized acting was a possibility. Even after I had finished on the films I didn't know if I could act. I went back to college to study photography but I realized that would be as precarious as an acting career. So I went back to acting. I was cast in Wild Swans at the Young Vic in my final year of my photography degree."
And so Leung was introduced to the stage, where she has been a presence for years now. She followed her performance in Wild Swans with a stint at the National Theatre in The World of Extreme Happiness, a run at the Royal Court in You For Me For You, and a turn at Hampstead Theatre in Tony Kishner's recent Iho. (She's seen here in The World of Extreme Happiness.)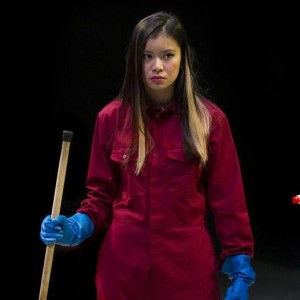 Stepping onto the stage for that first production wasn't easy, however. She was one of the few who had not attended drama school. Leung admits to being hesitant to apply, fearful that she would be judged by the Harry Potter films alone. So, for awhile, she learned the craft from those around her. But, in the end, it was her fellow actors and actresses, the stage veterans, who inspired her to take the leap. She said:
"I was surrounded by actors who had trained and it made me realize how much I didn't know about simple things like stagecraft, voice work, warming up before a show. It was inspiring watching fellow actors having a process for what they do before a show. It just re-ignited a passion – or maybe just initiated it because I had never been on stage before. So that's when I decided to go to drama school."
Luckily, the Royal Conservatoire allowed her to work while continuing her studies, so she was able to take part in the plays which followed, testing and honing her newfound knowledge with experience. And today, she's preparing to bring the role of Dou Yi to the 21st century in the Royal Shakespeare Company's bid to adapt Chinese classics for the modern stage.
Leaky reported that Leung will star in Snow in Midsummer, directed by Justin Audibert and written by Frances Ya-Chu Cowhig.  Though it's an ancient tale, Leung explains how the story can still be relevant. She said:
"It's the same with Shakespeare: if it's a good story then it should still speak to audiences today. Especially because it is about the injustices of the world. It's not difficult to find inspiration because of what is happening [around us]. I don't think it will be something that the audience will find difficult to grasp."
You can see Leung portray the young widow Dou Yi, a ghost seeking justice for her wrongful execution, at the Swan Theatre through March 25th. Expect a thrilling drama, and read the full Whats On Stage interview with Katie Leung here!