New 'Wonder Woman' Trailer Reveals Diana's Origins–Though David Thewlis' Role Remains Mysterious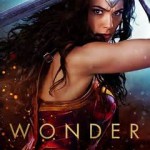 Mar 12, 2017
Warner Bros. released a new trailer and poster for their highly-anticipated superhero film, Wonder Woman, the latest entry in the DC Comics franchise. The trailer delves into the origin story of Diana Prince, giving eager fans the most detailed look yet at the Amazonian warrior's upbringing and training on the island of Themyscira.
Prince, who comes to be known as Wonder Woman, is played by Gal Gadot, first seen in Batman vs. Superman: Dawn of Justice. The film, directed by Patty Jenkins, focuses on Prince's involvement in World War I, as she prepares for battle and, later, embraces her destiny.
Though Wonder Woman's backstory and Gadot's arc in the film are known, the role of David Thewlis remains shrouded in mystery. Thewlis, beloved by Harry Potter fans as the beleaguered, but kind and devoted, Professor Remus Lupin, is named in cast listings as Sir Patrick Morgan.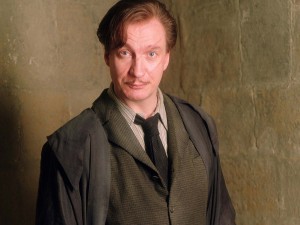 However, Leaky recently reported that multiple sources report he will also portray the villain, Ares, god of war. The article observes:
"If Thewlis is truly portraying the 'god of war,' then that lends credence to the 'war to end all wars' threat and what's at stake for the film's heroes. Such a villain would be formidable, and it will be a treat for fans to see Thewlis take on the role."
Thewlis has not appeared in any Wonder Woman trailers to date, but sources speculate this is because filmmakers are still perfecting the CGI and practical effects required to bring such a character to life. While we continue to wait for a glimpse of Thewlis' onscreen portrayal, the newest promotional release fleshes out the titular character's journey from young girl to heroine well.
The film appears to have a classic style, while also managing to capture the epic scope of Diana Prince's powers and her part in ending the war–and saving the world. The theatrical release is set for June 2nd and, like the latest poster below, looks to be every bit the wonder fans and critics expect!
Getting close everyone!! Thanks for all of your support and excitement. Means a lot to all of us. 😉 pic.twitter.com/0j4AHLnYZO

— Patty Jenkins (@PattyJenks) March 11, 2017
Read additional coverage of the new promos at The Verge and at Collider.