New Trailers Released for Robert Pattinson and Tom Felton Films!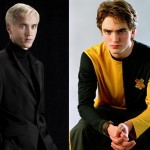 Mar 16, 2017
Harry Potter alums Robert Pattinson and Tom Felton both have new films coming out in the next few months! Pattinson, known in the Potter fandom as Hogwarts Champion Cedric Diggory, stars in The Lost City of Z, and Tom Felton, Harry's longtime nemesis, Draco Malfoy, stars in Megan Leavey. New trailers debuted for the films, both based on incredible true stories–and they're both intense!
Pattinson portrays Henry Costin, the faithful comrade-in-arms who assists his friend, British explorer Percy Fawcett (Charlie Hunnam), into the jungles of the Amazon in search of an ancient civilization he calls the "city of Zed."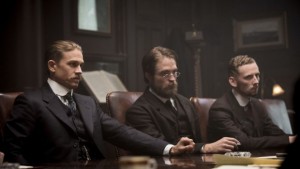 The journey proves dangerous as they face the unforgiving elements, wild animals, and indigenous peoples–and fight creeping doubt and loneliness to maintain their sanity and purpose in the midst of uncharted territory.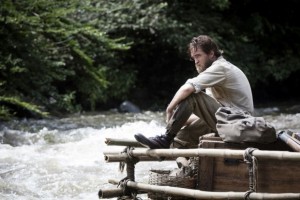 Keeping the cinematic portrayal of such a harrowing adventure realistic was a battle in itself for the cast and crew. MSN reports that Pattinson ate fly larvae in one scene which didn't make the final cut. He also told the Metro newspaper:
"There were caimans in the river and me and Charlie were swimming around them. One of the crew got bitten in the face by an arbor viper. The props master went straight in, sucked the venom and spat it out – he had no idea what he was doing, he'd just finished on 'EastEnders', but the guy was fine. There were so many dangerous creatures everywhere in the jungle, you don't worry. But when I'd come back to my hotel, I'd see one ant in my room and freak out."
The cast were clearly immersed in the world inhabited by Fawcett and Costin while filming, and that looks to be reflected in the authenticity of their performances.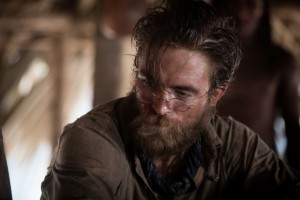 The new trailer begins with a Hunnam voiceover as the scene opens on an early-morning shot of the darkened landscape and two lone figures trekking up a slope which peeks through a sea of cloud. His voice echoes, "I am here to attempt great things."
Little do they realize when they set out exactly what it will cost them to achieve that greatness. At one point, a determined Fawcett (Hunnam) reminds Costin (Pattinson), "You and I are explorers now." Costin later observes with a weary laugh, "We may be a little too English for this jungle."
The epic trailer ends with dramatically cut clips, moving quickly back and forth between the past war, their life in England, and their treacherous present in depths of South America. Fawcett (Hunnam) breathes, "We've made a journey that other men cannot even imagine."
View the new trailer for The Lost City of Z, in UK theaters March 24th and U.S. theaters on April 14th, below.
Tom Felton's character in Megan Leavey has also experienced the toll of war. He plays Andrew Dean, a veteran dog handler and an important part in the tale of a different journey–a woman's struggle to move beyond her past, find a larger purpose in life, survive the dangers of the battlefield, and be reunited with the dog who saved her and taught her to love and hope again.
Flickering Myth gives the following synopsis of the film, directed by Gabriela Cowperthwaite:
"When she is assigned to clean up the K9 unit after a disciplinary hearing, Leavey identifies with a particularly aggressive dog, Rex, and is given the chance to train him. Over the course of their service, Megan and Rex completed more than 100 missions until an IED explosion injures them, putting their fate in jeopardy."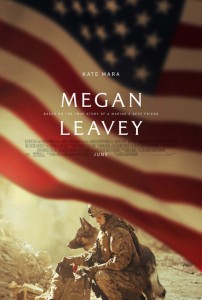 She and Dean (Felton) probably cross paths during the training Leavey must undergo in order to join the K9 unit. These photos, shared courtesy of Tom Felton's fansite Feltbeats, show him working with military combat dogs.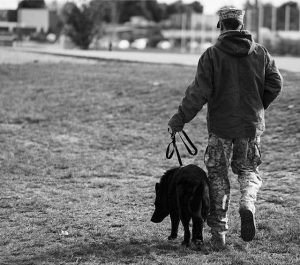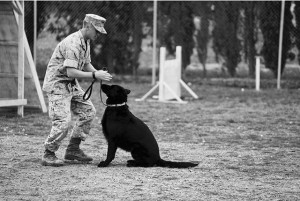 The newly-released trailer does not include a glimpse of Felton's character but, as this is the first for the film, it's primary objective is to set up the central figure's story. It cuts between clips of Leavey and Rex performing their duties in the field, their introduction and training, the explosion that rocked their world, and the fight Leavey embarks upon to see their connection acknowledged–and their mutual service rewarded.
The film also stars Edie Falco, Ramon Rodriguez, Bradley Whitford, Common, and Will Patton. It is set to release in theaters June 9th.
Draco Malfoy and Cedric Diggory's houses may have been at odds in the wizarding world, but we're setting aside any conflicting feelings to wish both Tom Felton and Robert Pattinson success in their upcoming films!