Happy Birthday to Harry Melling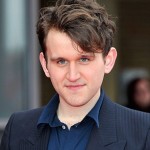 Mar 17, 2017
Harry Melling, best known to the Potterverse as spoiled cousin Dudley Dursley, celebrates his 28th birthday today. Since he was last seen in Harry Potter and the Deathly Hallows Part 1, Melling has been in various  BBC television series such as Just William, Garrow's Law and the Three Musketeers, as well as a few short films and a TV movie. He wrote and starred in his own one-man play called Peddling, which he performed off-Broadway in New York in 2014 and played Edgar in King Lear last year at the Old Vic Theatre. Next month he can be seen as William Barclay, a member of the Royal Geographical Society, in the incredible true story, The Lost City of Z, starring Harry Potter alum Robert Pattinson, as covered here by Leaky last month. Melling made news at the films' premiere when reports claimed he was "unrecognizable" due to his recent weight loss.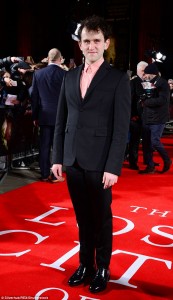 According to the Daily Mail, Melling's weight loss actually began in 2009 when his new slim physique almost resulted in the part of Dudley being recast for the last installment of the  Harry Potter film series. He was able to continue in the role by wearing a thickening bodysuit that increased the appearance of his build, as well as prosthetic makeup.
Melling told The Movie Network at the time,
"I do look a bit different because Dudley was a very piggish character and about 3 years ago I lost quite a considerable amount of weight. It was quite funny because I had a big fat suit on in this film and face prosthetic. It was bizarre, you feel really big and my mobility was affected. However it is amazing to feel light but within someone that should feel really heavy, so that was a fascinating contrast."
He also told the Telegraph on the same subject,
"I was doing a show at the National Youth Theatre, playing an old man. Before that I had played fat clowns and I thought, 'If I want to have the career I would like, I am going to have to lose weight.'"
In celebration of Melling's birthday, take a look back at one of the most heartwarming moments of the end of the saga, when we saw a softer side to Dudley's thuggish disposition. It wasn't only the actor's appearance that was transformed, but his character's demeanor and opinion of his cousin. Fans may have almost found themselves wishing for a few more scenes between the two!
Best wishes to Harry Melling on his special day from The Leaky Cauldron!