Robert Pattinson and Cast Talk Filming of 'The Lost City of Z'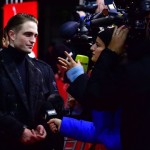 Feb 17, 2017
Robert Pattinson and cast members walked the red carpet at the premiere of The Lost City of Z at the Berlinale International Film Festival in Berlin, Germany on February 14th. Pattinson, as aide de camp Henry Costin, stars alongside Charlie Hunnam (Percy Fawcett), Tom Holland (Jack Fawcett), and Sienna Miller (Nina Fawcett).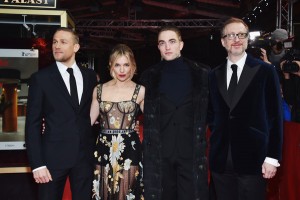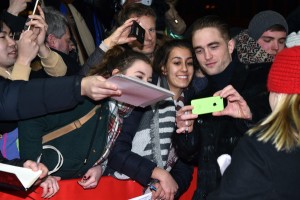 Photos courtesy of Pascal Le Segretain/Getty Images Europe.
While there, Pattinson, Hunnam, and Miller spoke about promoting, and making, the film, directed by James Gray. Pattinson confessed that there must have been something to giving "yourself up to the jungle." He said, "I never even got bitten by mosquitos, so I kind of, I don't really know what was happening–me and Charlie were completely fine the entire time–so obviously, fate was on our side."
Hunnam added that in order to give a faithful portrayal of Fawcett's isolated nature, he purposefully segregated himself from cast-mates, so that their primary interaction was onscreen and that dynamic could be truthfully captured.
The exclusive Cover Video interviews also include some clips of the film that are beautiful, rousing, and terrifying by turns. View the video below.
The Daily Mail reported that Harry Melling, another Harry Potter alum, also attended the premiere. Melling, best known as Harry's rather dull, self-centered, and noticeably-pudgy cousin, Dudley Dursley, now stars with Pattinson (Cedric Diggory) as William Barclay in The Lost City of Z.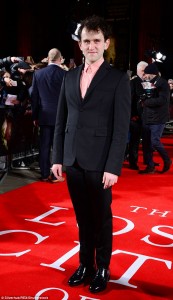 Melling looks to have grown up considerably since his Potter days and, though the 27 year old has kept a low-profile compared to his series counterparts, he continues to quietly act in projects of interest to him. In 2015, he wrote and starred in a one-man play titled "Peddling," which he performed off-Broadway and in London. His turn in this epic tale of adventure now takes him further along his chosen career path.
As the actors continue to promote the upcoming film, other videos have surfaced, including an AP interview with Hunnam, Miller, and director James Gray covered by the Olean Times Herald. In the amusing clip, Gray comments on Hunnam and Pattinson's desire to sport beards for the film, and Hunnam confesses to a bit of "beard envy." See what they have to say on the subject below!
The Lost City of Z opens in UK theaters March 24th, while the U.S. release is set for April 14th. For a detailed synopsis, recently-released poster, and to view the official trailer, go to Leaky's previous coverage of the film here.
Feature photo included courtesy of AFP / John MACDOUGALL.